Hey guys! Welcome to my Saturday Series, "Some Things I'm Loving!" If you want to join me, feel free to link up below and we can all share with each other what we've been loving this week! :)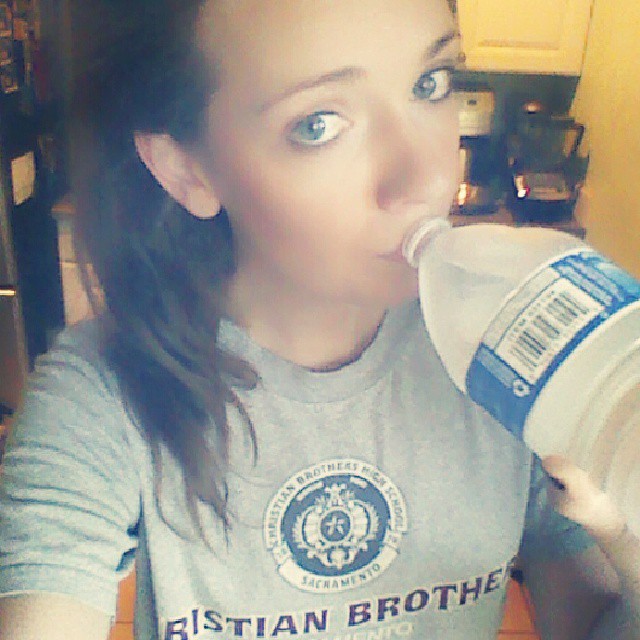 Song: John Legend, "All Of Me." Zack and I were watching music videos late at night the other night (as you do) and this one came on. Holy tears. I was a mess. It's such a beautiful song- I mean, give me a piano and a pretty voice and I'm done for. The music video is John and his new wife, Chrissy Teigen (follow her on Twitter if you don't already- she's hilarious, and she's also half Norwegian like myself, so you know) and it's just so romantical. Love it.

Workout: You guys, I cannot stress enough how therapeutic and mind-clearing a good workout can be. I thrive off of them, I do. My favourite workout from this week was when I did this arm routine followed by this booty workout followed by this thigh workout. And yes I woke up sore the next day. My favourite feeling in the world, because you know it's working. ;) Now, I'm 14 weeks pregnant, and I could do this. I KNOW you can too!
Food: We made chili and cornbread for the first time this year, so that was exciting. I always get all cozy and happy inside when chili is on the stovetop. It's just like a welcoming to fall, you know? We're having it again on Halloween (as per tradition) and I'm already looking forward to that! I kinda like chili.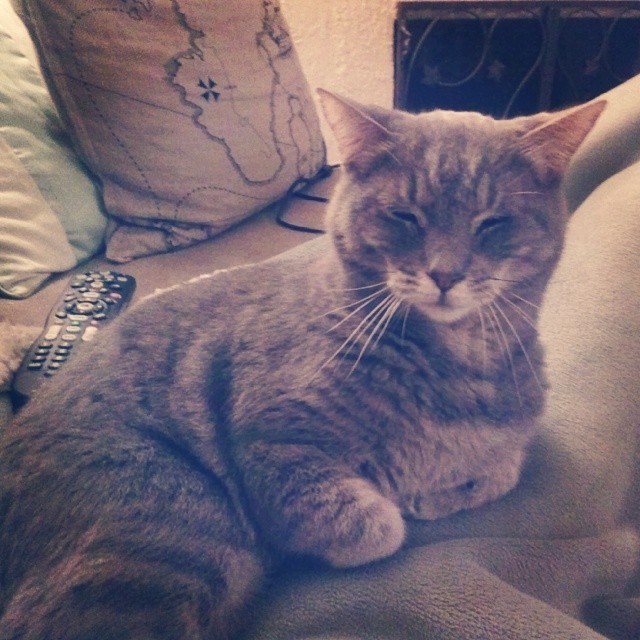 Cats: I mean, just look at that face. I know people say that once you have a baby, you wonder how you ever thought so highly of your pets, but I don't see that happening to us. Our cats were our first children, and I will not be loving them any less, thankyouverymuch.
xo
Wanna link up with some things you're loving? Just add your link below! :) Please link back to me in your post! Grab the link-up button too, if you'd like. (To grab button, simply click in the box below and copy all of the html, then paste into the html part of your blog post!)