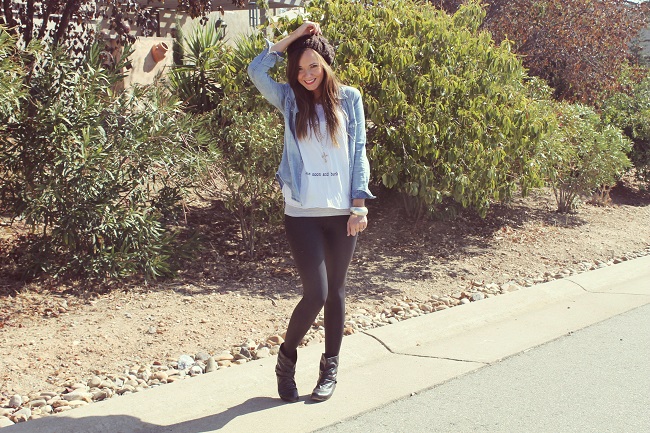 Welcome to my Fall Fashion Series! You can come here every Tuesday in autumn to find fall-inspired outfits. So be sure to check back each day of the series for your fall fashion inspiration! In case you missed it, see day one, day two, and day three!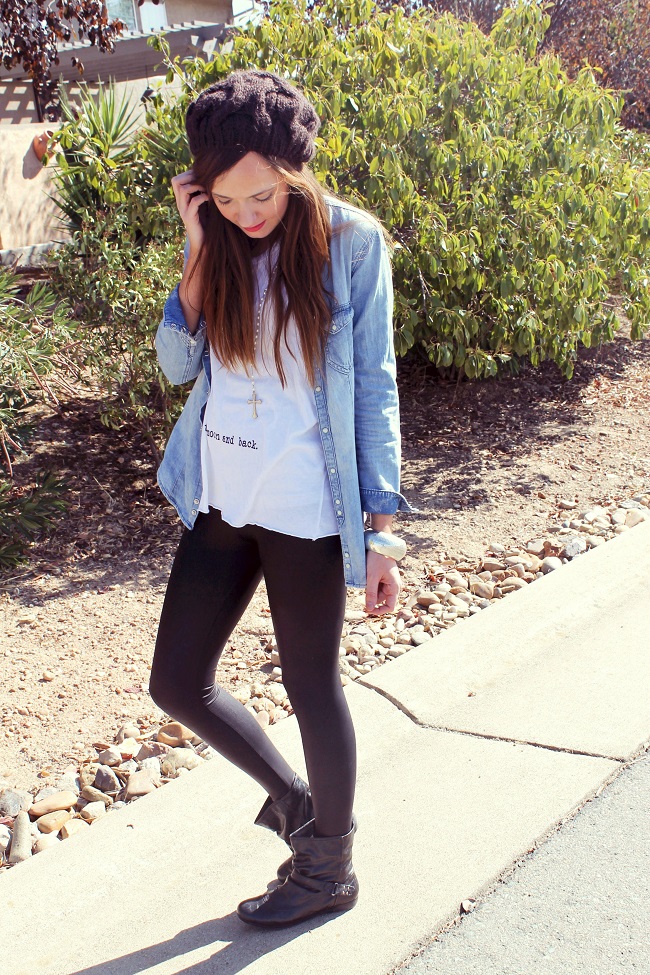 beanie: h&m
chambray: similar here
top: brandy melville
liquid leggings: American Apparel (here)
necklace: forever 21 (similar here)
boots: similar here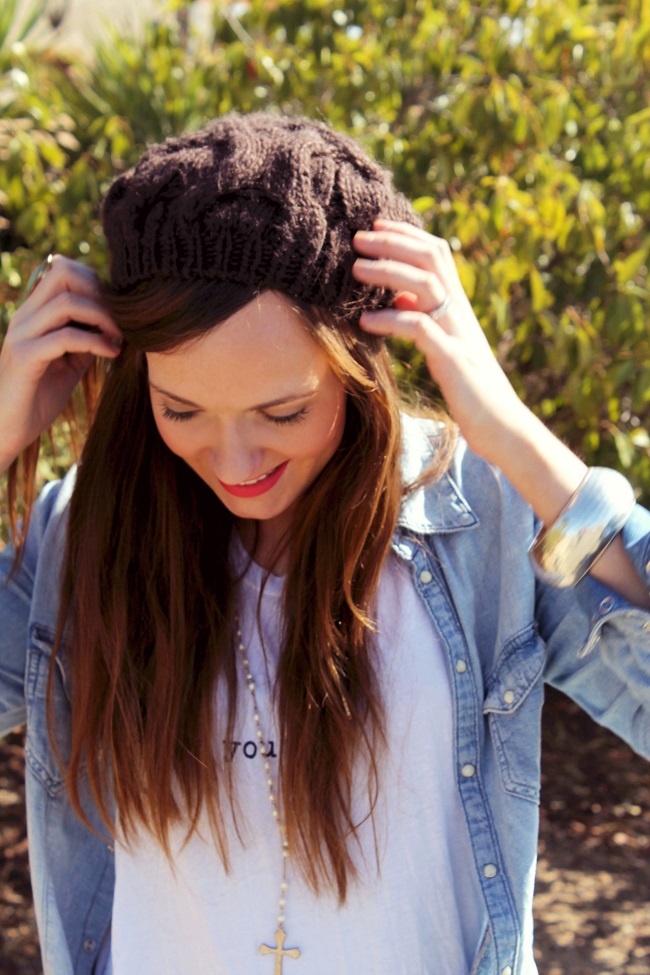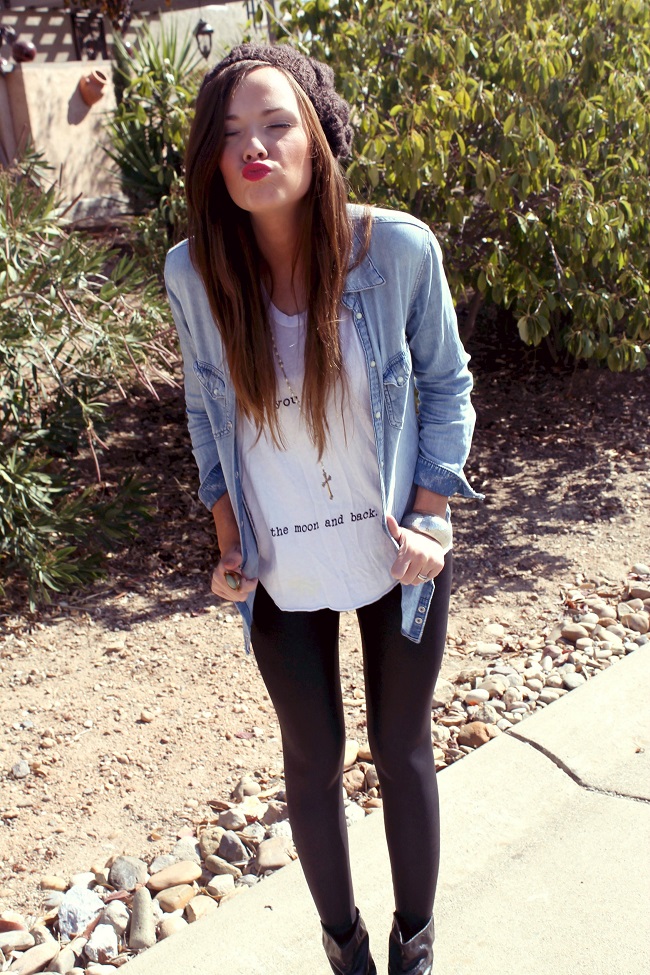 These liquid leggings are my favourite, ever. In case anyone is in doubt as to what brand makes the best leggings, the answer is American Apparel, every single time. You guys. They are never see-through, or thin, or cheap. And they last foreverrrr. Just an FYI. As for these leggings, it definitely takes some confidence to wear them, and especially to wear them in daylight, as they could be seen as more of a nighttime/clubbing type of item. But, I mean, I'm not really the biggest "clubber" (surprise!) and so I just throw on a long enough shirt to cover the bum and something a little less dressy to make these leggings daytime appropriate. And what better way to do that than with my trusty chambray? This outfit just screams California effortlessness to me, and I'm a California girl through and through, thus this outfit? It's me. Totes.
Would you wear liquid leggings?
What outfit would you say describes your personal style best?
xo
p.s. I wrote my very first post on Savvy Sassy Moms, and it's all about ways to wear a scarf!!! :) Please go leave some love and let me know what you think!