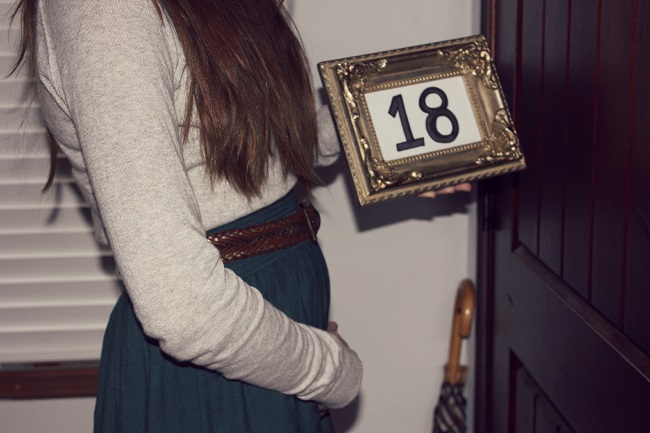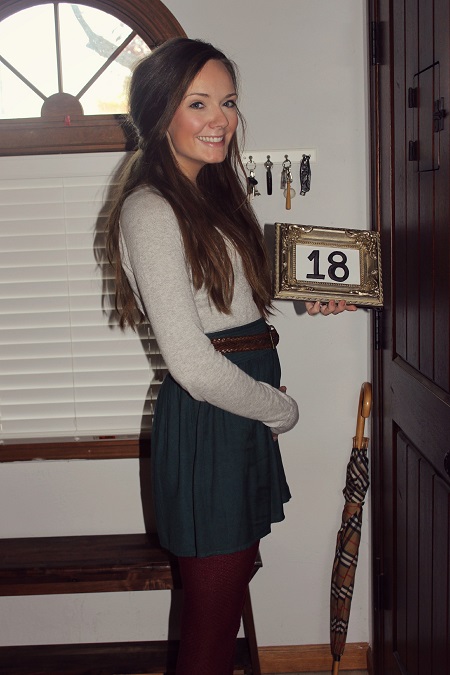 We had a doctor appointment this week. You know, when you get pregnant, you go to the doctor's a lot. I hadn't gained as much as she wanted me to, so my doctor said to eat more. And I kind of laughed, because I mean, I've been eating a LOT! So, we took those doctor's orders to heart and I ate an entire Chipotle burrito bowl after the appointment. I've never done that in my life (one bowl always equals two meals for me) and so I felt really proud of myself for that one. Pat on the back and all that.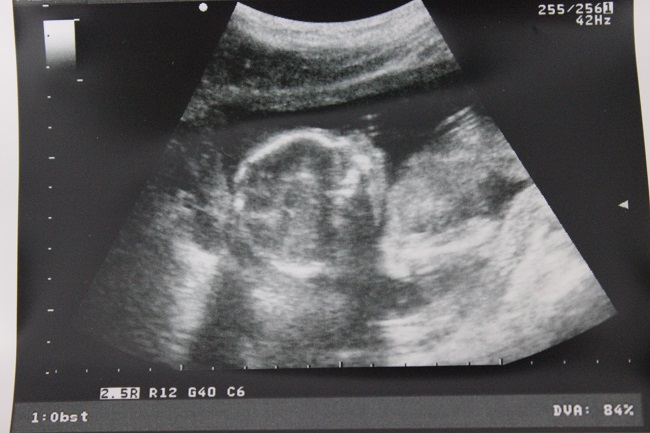 Baby's cute head and above the waist- my dr cut it off at the waist so as not to show the goods ;)
We saw our baby!!! He/she was moving around like crazy, and waving to us with their little tiny arm! Oh, it was just the cutest thing ever. Look at that profile, is that not the cutest profile you ever did see?! Makes me so happy just looking at it. Our doctor saw the goods, but we didn't want to know yet, since we're waiting to find out with everyone else at our Gender Reveal party, and thus she wrote it in an envelope and it's currently sitting on my desk, mocking me. Ohhh it is so hard to not peak! It's like Christmas, you know, when that HUGE present with your name on it is just sitting there underneath the tree, and your mom says to not even pick it up and shake it, and you're like, howwww can I resist?! Yeah, it's like that, only it's the best present you'll ever receive, because it's a BABY.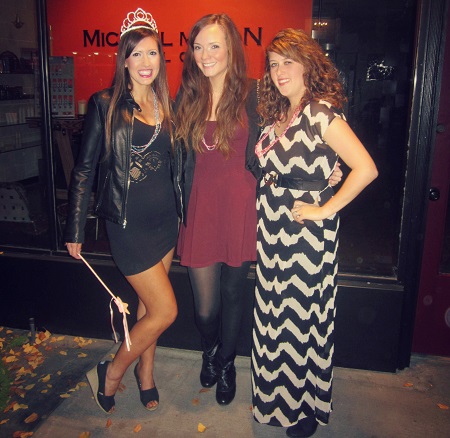 This weekend was a busy one, not at all the "veg the eff out weekend" like I had intended originally. But it was so worth it because what we did was more fun. Friday night was a girl's night out for my bff Kara's birthday. Saturday night was pizza/ice cream and game night at my aunt's house. Both were so much fun and both nights we didn't get home until after midnight. This has not happened in quite some time, you see. Pregnant and all. ;) Anyway, it was fun, but I am definitely looking forward to an early bedtime tonight and maybe waking up sometime before 10 tomorrow? That'd be nice.
Yesterday we continued our house renovation. We've decided to make the room that is currently our office the nursery and move the office to another room, farther away from ours. So yesterday consisted of moving everything out to the living room (which is like a disaster area- how do people live like this?!) and painting the new office (I am the tape queen). We chose a really pretty grey and I can't wait to share the final look when we're done! Next up is the nursery, which I am of course the MOST excited for!! Still figuring out a good colour for it (something neutral and soft) and things will slowly fall into place, I know it.
Did you have a veg out weekend or a busy one?
Do you prefer finding out the gender before, or being surprised at delivery? Both have their pros, and I'm thinking next time we'll wait to find out- I just have no patience for that now :)
Any paint suggestions for the nursery??
xo