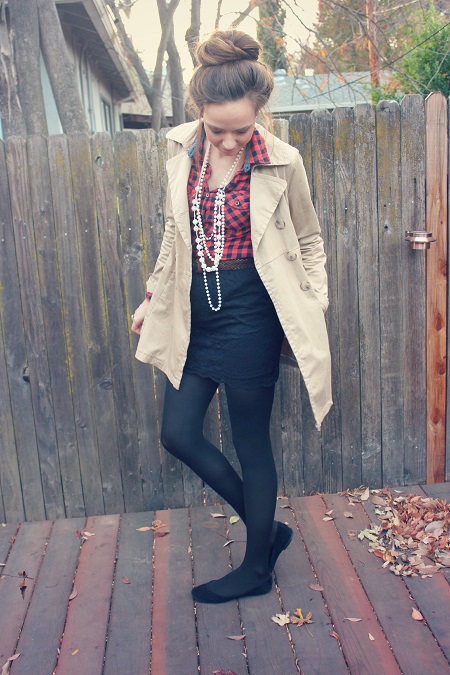 trench coat: old navy (old, similar here)
top: forever 21 (similar here)
layered necklaces: forever 21 (old) and vintage
skirt: target (similar here)
shoes: steve madden (similar here and here)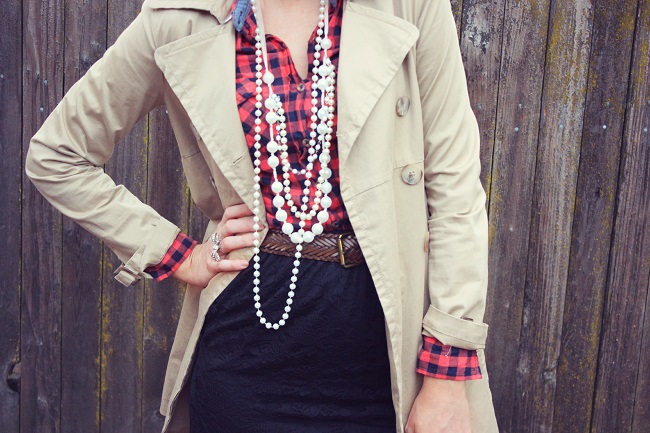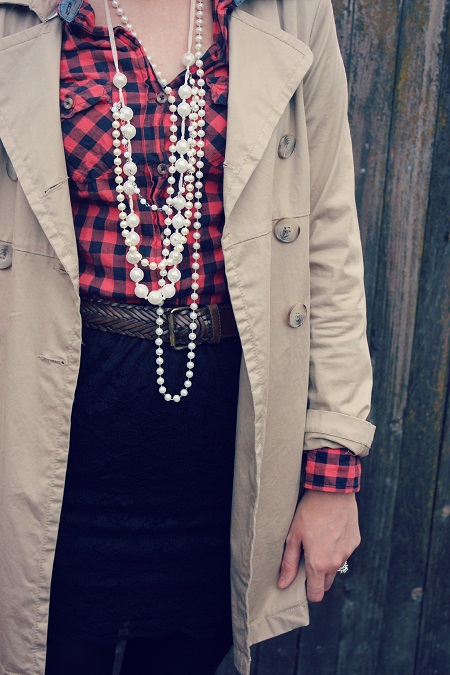 I feel a bit "Audrey" in this outfit. Pearls are a necessity, of course. As are some cute little ballet flats and a big ballerina bun on top of your head. Throw on a classic trench and it's time to head to Tiffany's. ;) But don't forget the croissant. That's essential.
It rained last night. The first rain in I don't know how long. Too long, so says our weatherman. We had a fire inside and the rain was falling outside, and I was in my happy place. It was nice opening the door and hearing the sound of rain on the pavement and breathing it deep into my lungs. I love the smell of rain, don't you? It's just so fresh and lovely. If I could bottle up that smell and save it for a non-rainy day (ha ha) I totally would.
Has it rained lately where you are?
What's your favourite classy outfit?
xo