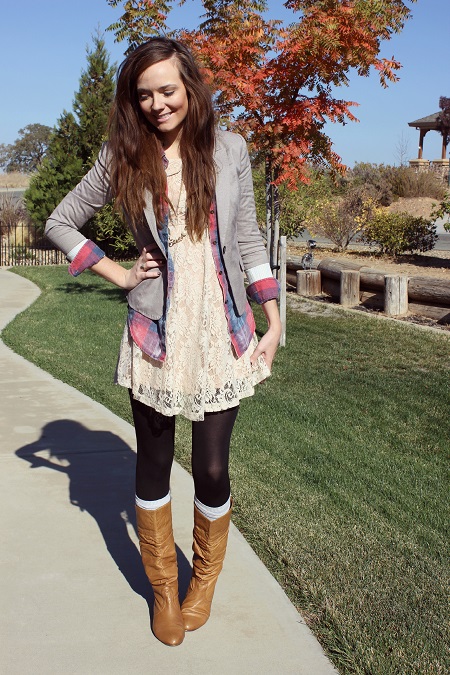 Welcome to my Fall Fashion Series! You can come here every Tuesday in autumn to find fall-inspired outfits. So be sure to check back each day of the series for your fall fashion inspiration!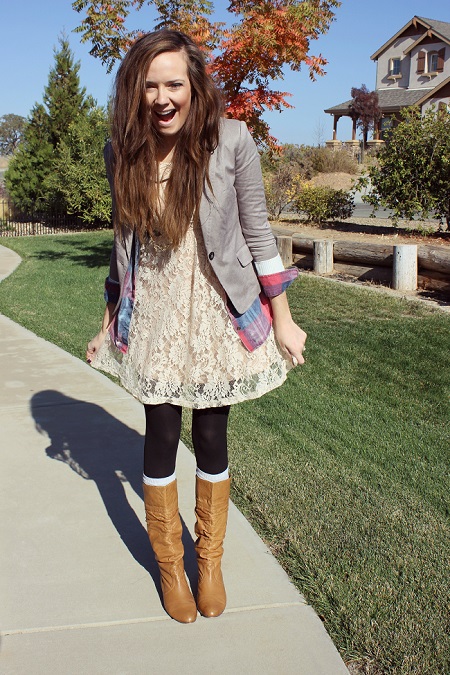 dress: forever 21 (old, similar here)
flannel top: pacsun (old, similar here)
blazer: h&m (old, similar here)
boots: steve madden (in black here and similar here)
necklace: ann taylor (old)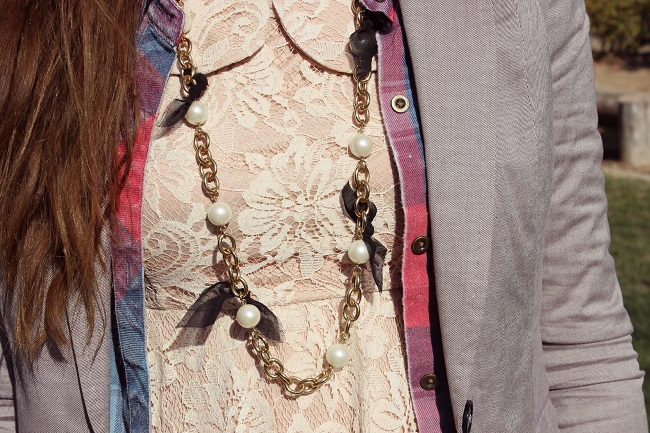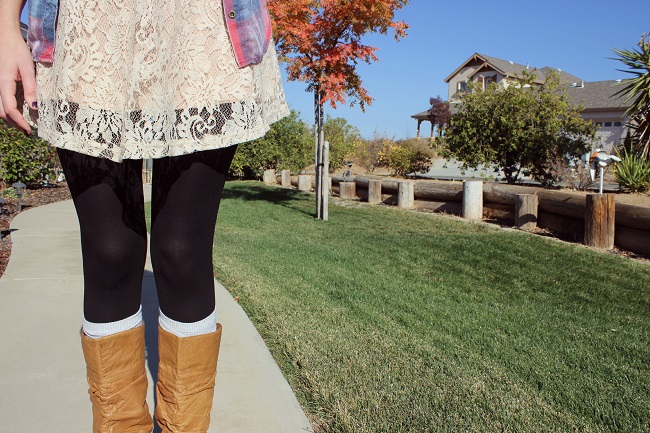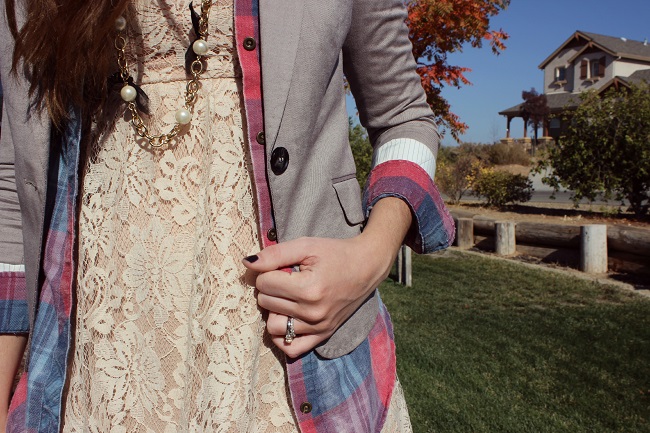 Layering. It's my favourite part of dressing for cold weather, and something that I can proudly say I not only enjoy doing, but am not too shabby at, too. I just get layering, you know? And I absolutely love mixing unexpected pieces that somehow (and unexplicably) go so well together! Like a lived-in flannel shirt and a dainty lace dress. I live for this stuff, folks. Which is why I'm ready for our weather to cool down more, because more cold means more layers, and that is something I can get behind.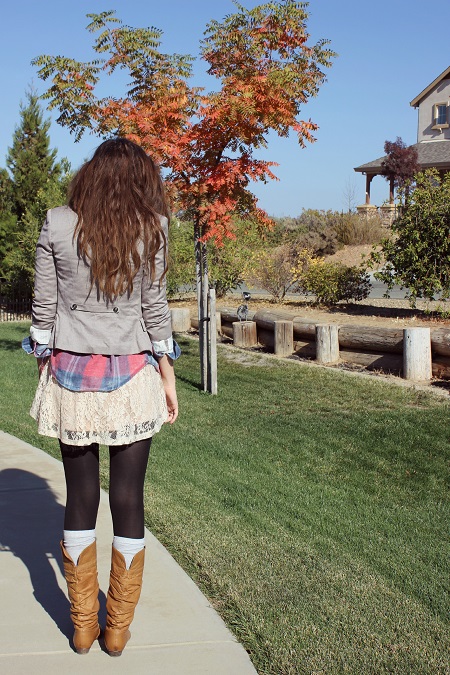 What are your feelings on layering? Love it? Not a fan?
What's your favourite unexpected combination of clothing? Girly and masculine? Florals and stripes? I'm always all ears to new ideas!
xo
In case you missed it, see day one, day two, day three, day four, day five, and day six!
(linking up with Karly)