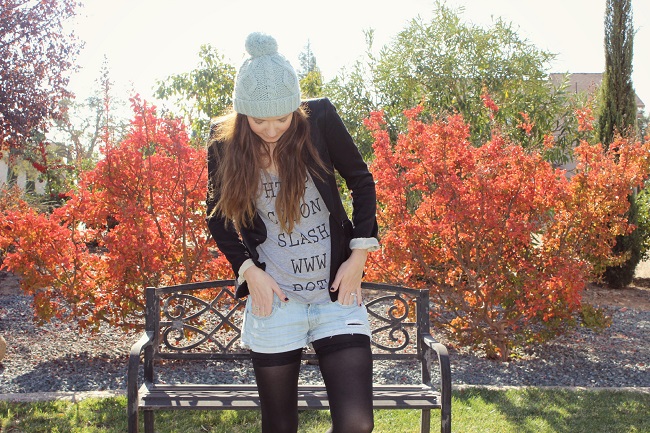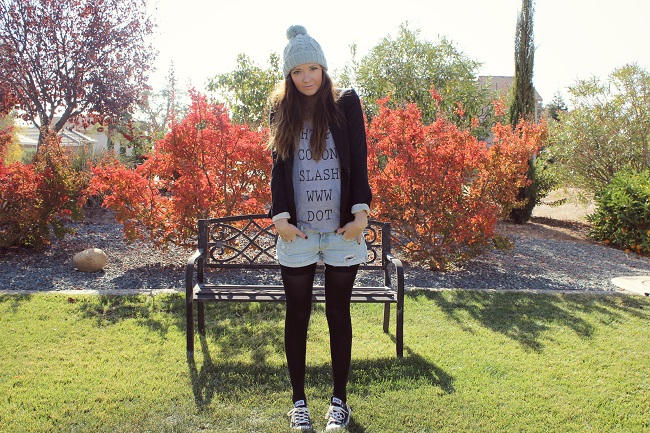 beanie: h&m (old, similar here and here)
blazer: h&m (old, similar here)
tank top: h&m (old)
shorts: american eagle via thredup
lace bike shorts: c/o sammydress (here)
shoes: converse (here)
socks (not pictured, but they're awesome): c/o kushyfoot (here)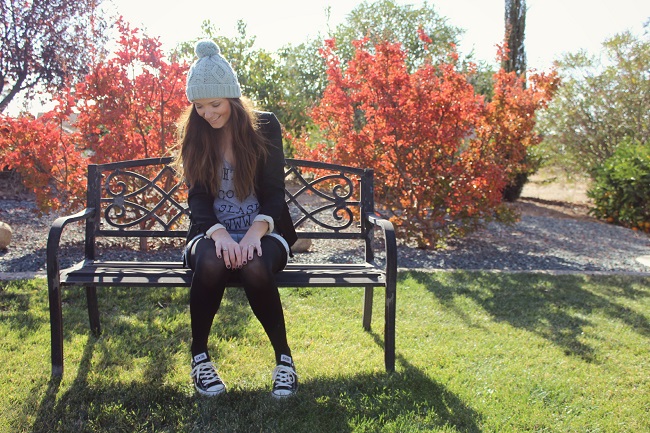 I've been really into reading lately. And I'm not just talking about pregnancy books, because honestly? I believe there is such a thing as information overload and I feel like with pregnancy especially, it's really easy to get there. And so, I've been restraining myself from getting too too too sucked into the black hole of neverending pregnancy tips and tricks and whatnot. No, I limit myself each day to how much I take in regarding the little person that's baking in my tummy (whatttt?!) and instead have been delving back into what I love most: literature. I have been adding books like crazy to my must-read list, and sometimes when I look at I get kind of stressed out because, I mean, that list? It's a long 'un. Like, reeeeal long. So many books, so little time. Next on my list is Divergent and then Redeeming Love (which my lovely friend Pam just lent me) and then The Happiness Project and thennnn. Probably a classic of some sort, because I love myself a good classic read. It's important. To be well-read. To get lost in a story. It's all just so good, and plus this time of the year just brings out the bookworm in me more than usual. So if you need me, I'll be curled up in a blanket by the fire with my hot chocolate (extra marshmallows, please) (yes, still obsessed) and my nose in a book. You?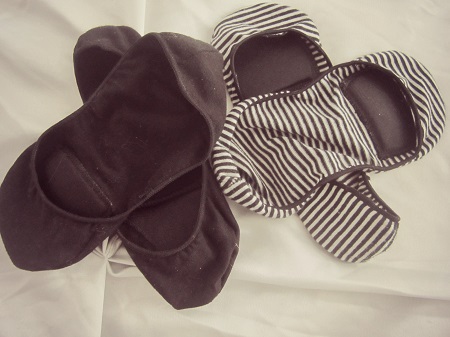 Now let's talk about footwear for a second, because I've gotten asked a few times how I wear shoes like this (low top tennis shoes, ballet flats, etc) without being barefoot. Because, let's be honest, it's not comfortable wearing shoes without socks, period. Unless they're sandals, duh. My secret? It's these tiny socks by
Kushyfoot
(they actually call them "foot covers" because that is way more accurate of a description) that cover your foot just so and are completely hidden when you put your shoes on! They're perfect for warm weather, when you want to wear socks with your shoes, but don't want the socks to show! You can't even tell I'm wearing them in this picture, can you? And yes, I even wear them when I have tights on, because these particular bad boys have a little cushion on the bottom of them that make your foot just so comfy! Love 'em.
What's the last book you read?
What's your favourite book? Any recommendations? There's always room on that list of mine! ;)
xo
Read More on Katie Did What