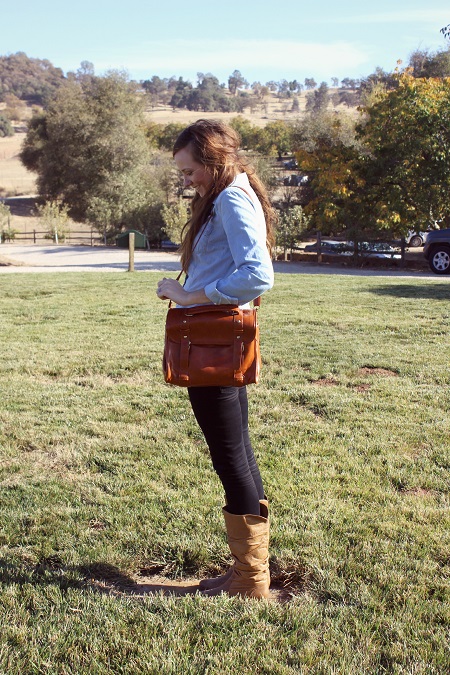 chambray: forever 21 via thredup
pants: j crew pixie pants via thredup (here)
boots: steve madden (in black here and similar here and here)
purse: c/o sammydress (here)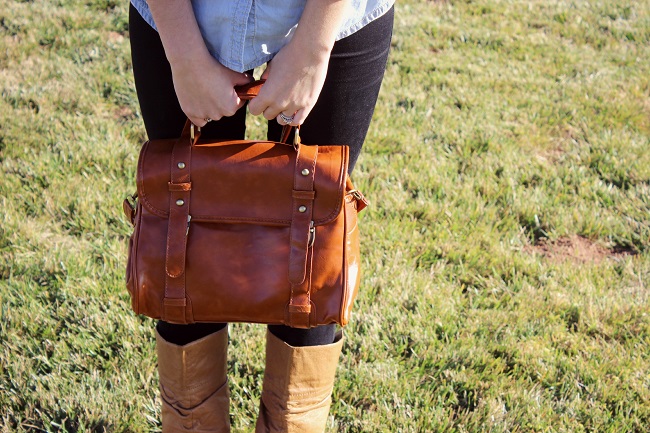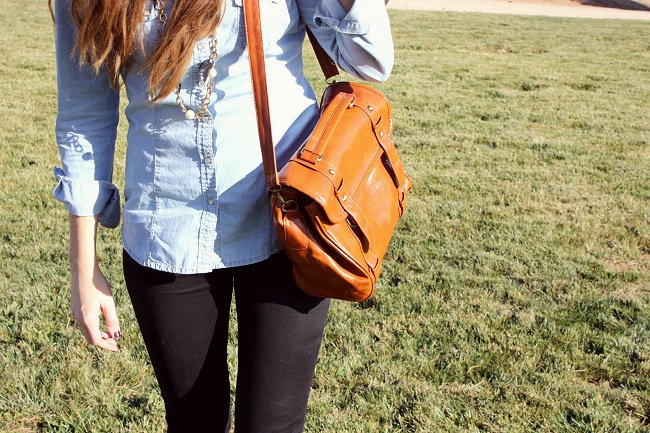 This is an actual conversation that took place between my husband and I whilst watching Miss Universe last week. Yes, we watched Miss Universe. Didn't you?!
Katie: Wait.. so Miss Universe is after Miss USA, but what's after Miss America?
Zack: Miss… World?
Katie: Miss World?!
Zack: Yeah… What else is there? Miss Earth??
We are obviously always discussing the pressing matters of the world, you understand. Or, in this case, of the earth. ha. ha. ha.
In other news, all this weekend is BOGO Free holiday drinks at Starbucks between 2-5pm. Just thought I'd throw that one out there. We naturally went yesterday and I am already planning on "craving" a Peppermint Mocha every day this weekend. Because well. It's BOGO Free. Duh. Speaking of Peppermint Mochas, I've never tried crack (shocker!) but I'm assuming it tastes just like a Peppermint Mocha, no?
That purse up there is from Sammydress, which yeah upon first glance is a suuuuper shady looking website. But really, it's my new favourite purse. It was like really ridiculously cheap, and yes, this means the quality is not top-notch by any means, but it's cute, it holds my DSLR camera perfectly, and I like it. A lot. And if it breaks in a few months? Well, heck, the price was right. ;)
Did you watch Miss Universe?
What's your favourite purse look like?
Are you planning a trip to Starbucks this weekend? Please say yes.
xo