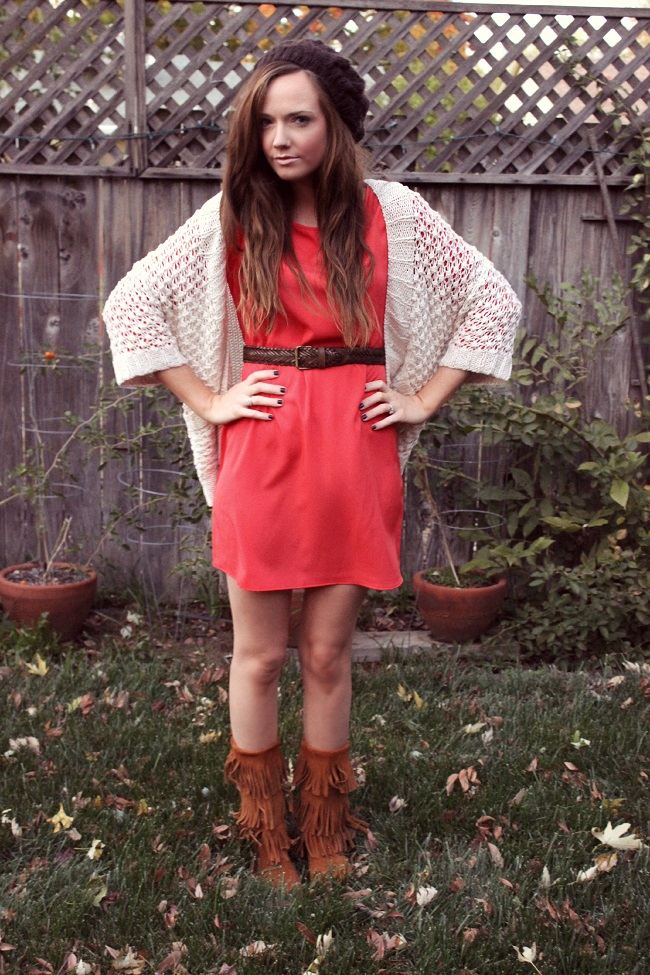 Welcome to my Fall Fashion Series! You can come here every Tuesday in autumn to find fall-inspired outfits. So be sure to check back each day of the series for your fall fashion inspiration! In case you missed it, see
day one
,
day two
,
day three
,
day four
, and
day five
!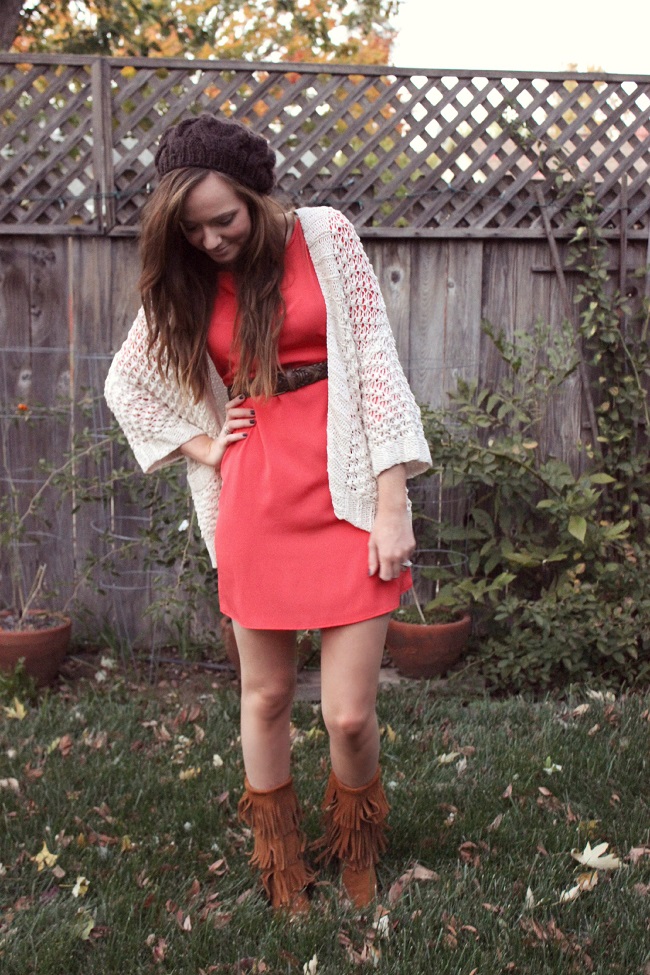 dress: riffraff (here)
sweater: h&m via thredup
boots: minnetonka (here)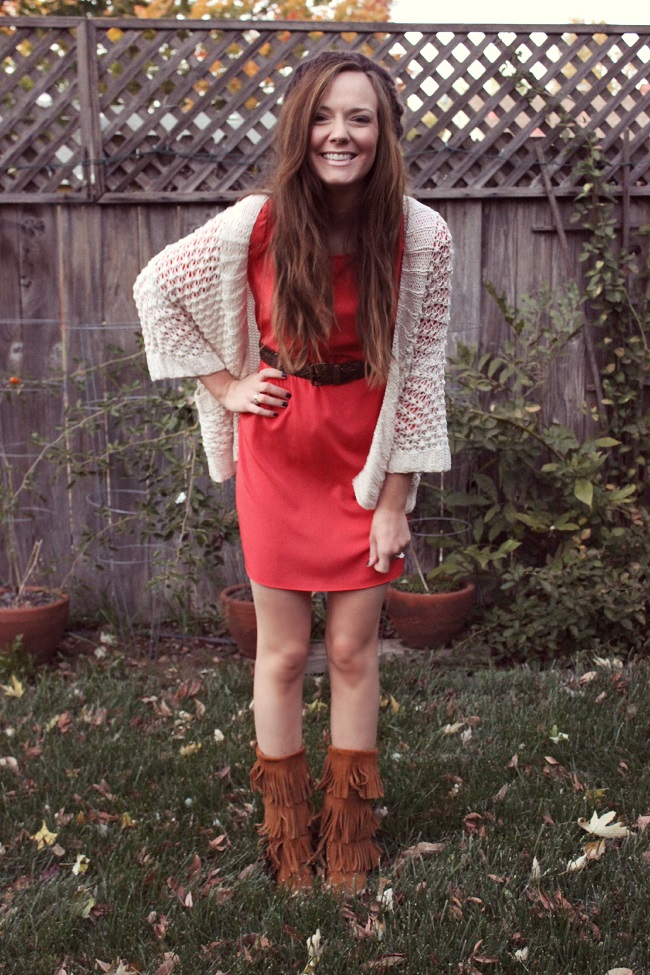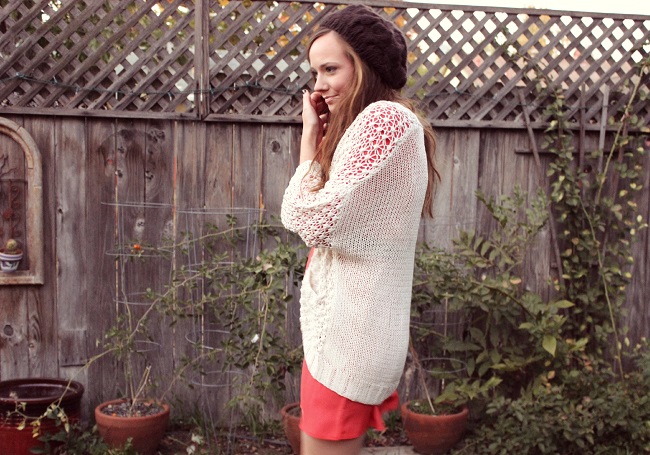 How cute is this red dress?! When the bump gets bigger, I'll be able to just wear it loose (as it's rather flowy and roomy!) and with some tights when it's too cool for bare legs! Or if I want to accentuate the bump more, I'll belt it like I did here! So many options- the best kind of clothing, I say. As you can see, we're pretty much on the cusp of true "fall" weather. It's what I like to call "California Fall," where it's still warm enough for bare legs or arms on most days, but cools down significantly in the evenings. My favourite, if you ask me. Another favourite of mine? We "fell back" last Sunday, meaning we gained an extra hour and thus it feels like it should be midnight when it's really only like 8pm. Have you been feeling that way, too? It's great for me, because with my extra sleepiness lately, I'm feeling like less of a bum now, since I'm waking up at 9am instead of 10. ;) I'm sure this novelty will wear off real quick once it's dark by 5pm, though. I love my daylight!
Has Daylight Savings been treating you well? Or are you the lucky few who don't even have to deal with this seriously unnecessary time change?
How has your fall been?
What time do you usually wake up?
xo
p.s. Get 10% off your purchase at Riffraff with code katiedidwhat!