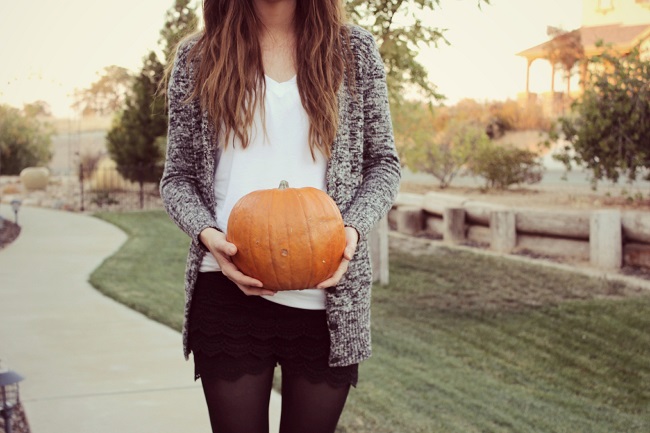 I'm 4 months, I'm 4 months! Say what?! I'm still feeling great, and not much has changed since last week, really. Sleep is still interrupted a few times each night (come onnnn bladder, you're supposed to be better this trimester!) and I'm still wearing my regular clothes and not much of a bump yet. I thought I saw a bump the other day, after we ate a nice big meal at La Bou (Chinese Chicken Salad, Tomato Bisque and a baguette, mmmmmm) but it disappeared later that night, so I guess it was another fake out. This baby likes to do that. ;)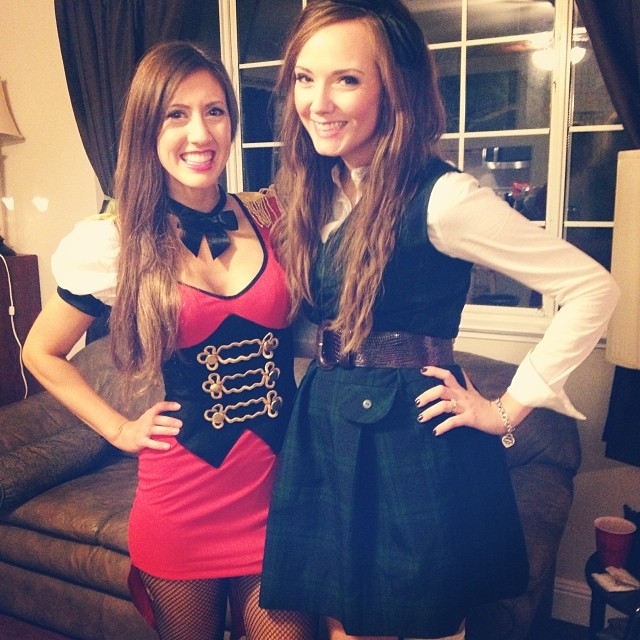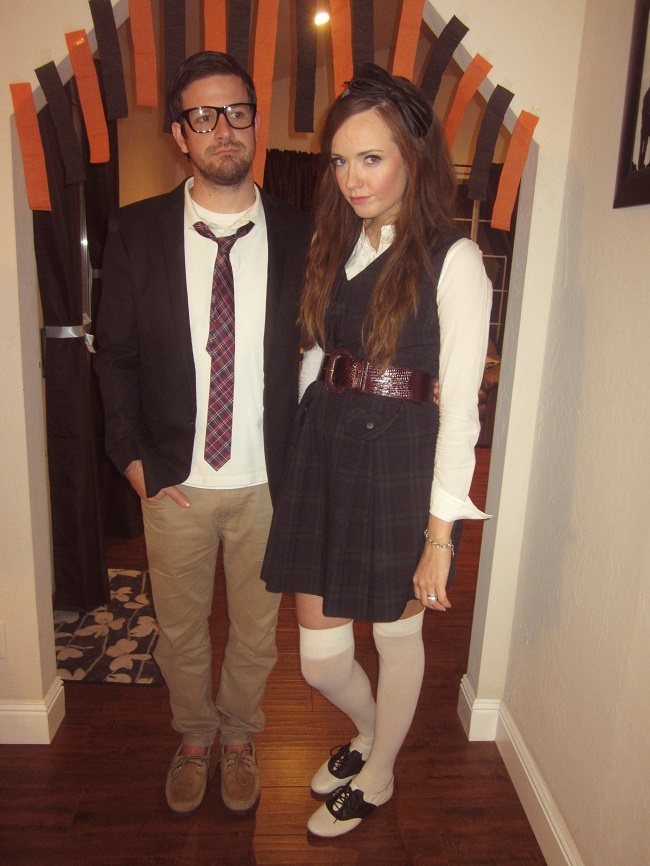 {channeling our inner Blair Waldorf and Chuck Bass}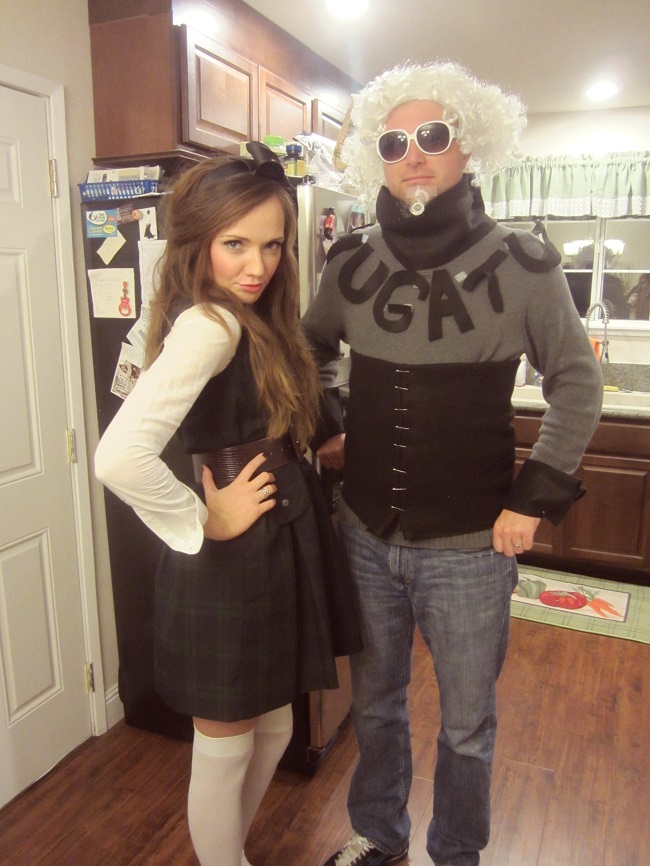 {just chillin' with Mugatu, doing our best Blue Steel, of course}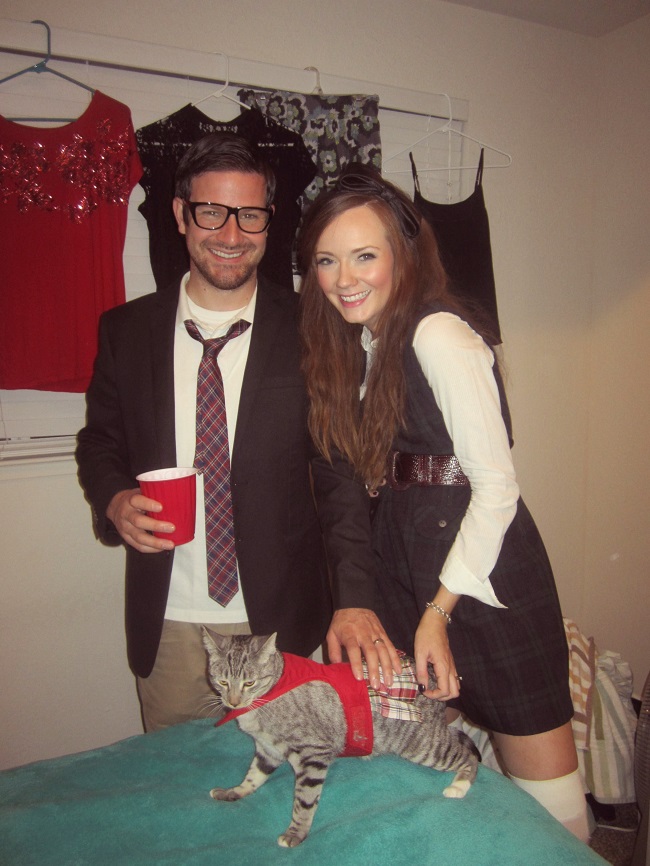 {our friend's cheerleader cat}
We went to our friend's Halloween party on Friday. It was the first time I've had to celebrate the holiday sans drinks. They had a yummy non-alcoholic grape sparkling drink concoction that was deeeelish, though. And thankfully, I have fun friends, so it was still a blast! ;) We even danced the Time Warp. Yeah, I know. It was pretty legit.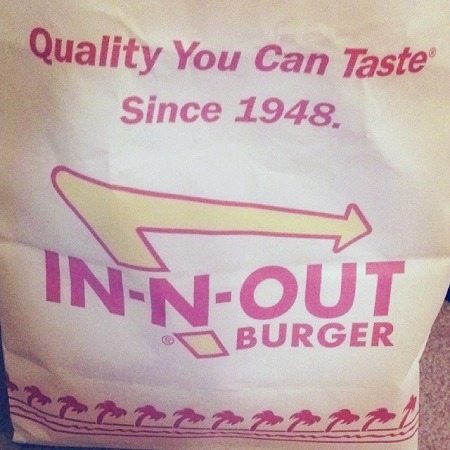 I had a huge craving for In N Out on Saturday night, and so naturally that is where we went for dinner. It. Was. Amazing. Just talking about it is already making me want it again. Oh man.
We spent all day Saturday shopping for a new couch, and we still haven't made a decision. It's hard! It's important! And I want a pretty couch that is also really comfortable, which is apparently NOT the easiest thing to find, let me tell you. Those darn tufted couches that are so gorgeous and that I love so much? Guess what? They are sooo uncomfortable. I guess they're only for looks, which I mean, is great if you have an extra room that you need a "just for looks couch" for, but we just have the one living room, and we kind of need a comfy couch, you know? But also cute! It must be cute! Somebody tell me this isn't a lost cause?! Oh, and also, it can't be crazy expensive. So, there's that too. Impossible, I tell you.
If you love your couch, where'd you find it? I'm taking suggestions and tips!
Have you ever had In N Out?
What were you for Halloween?
xo