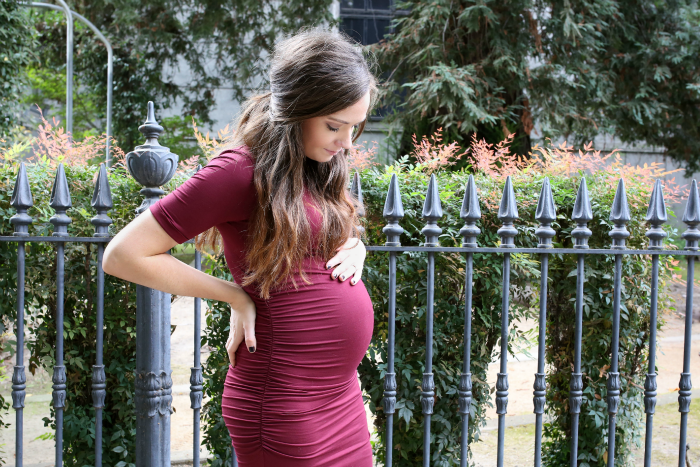 dress: c/o isabella oliver
I have officially found my Thanksgiving dress! This dress from Isabella Oliver is the perfect maroon color and the ruching allows for some extra stretching, which we all know is really a key factor in choosing any Thanksgiving outfit. Because, pie. I love the side ruching, as it's super flattering and forgiving, and just perfect for the bump! I have really embraced maternity clothing this pregnancy, which isn't something I did too much the first time around, for whatever reason. We'll just call it naivety. ;) Or stubbornness. Or a little bit of both. But gosh am I glad I'm not so stubborn this time around, because these clothes! They are SO COMFORTABLE. I get it now. I do.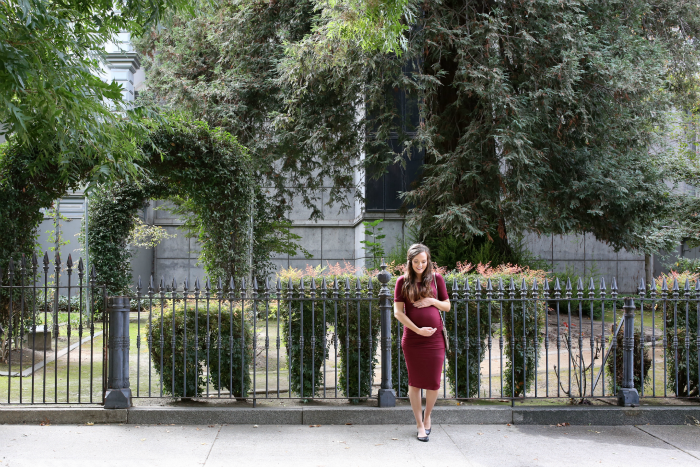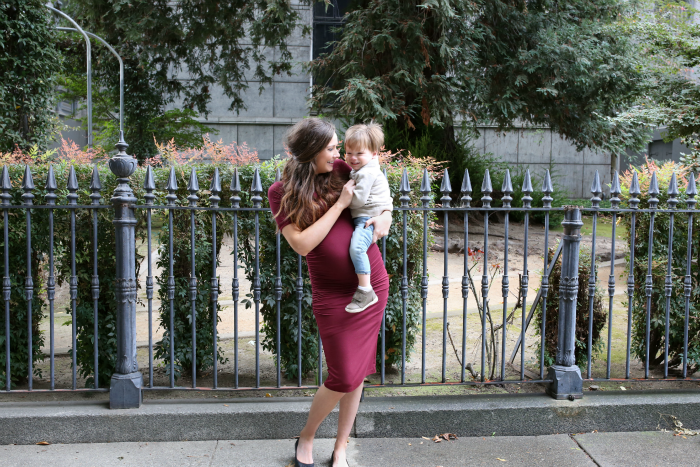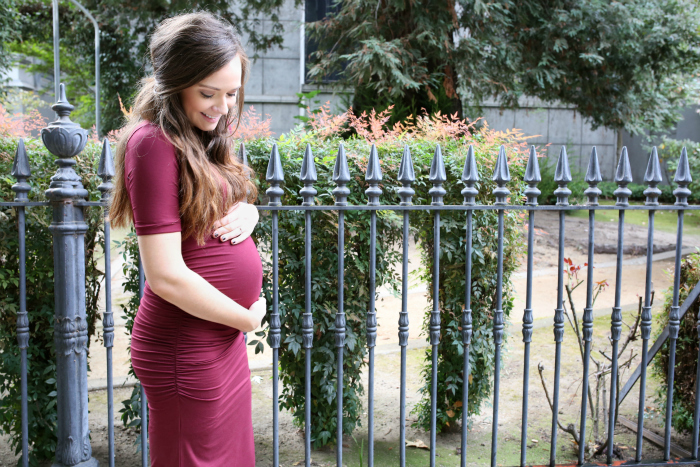 "hi, 28 weeks!"
Annnnd I want this dress in every color and pattern it comes in. It's that good.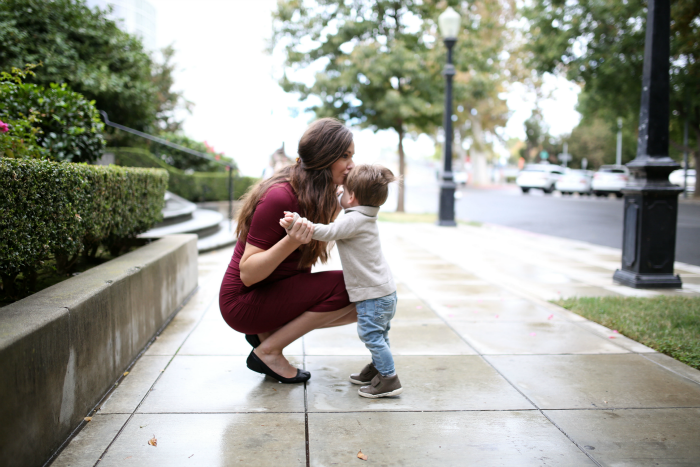 my shoes: brian james // Sam's sweater: gap via thredup // Sam's jeans: h&m // Sam's shoes: c/o umi
Happy Halloween!! Have fun, eat lots of candy and dress up cute. Or scary. Or whatever floats your boat. We'll be hanging around our house, eating our traditional Halloween chili and cornbread (with honey! Try it if you haven't!) and we plan on taking Sam trick or treating to a few of our neighbors. Mainly because they want to see him, of course. Works for me- we get to reap the benefits (aka candy)! Ha! ;) And we still have no idea what he's going to dress up as. That's just how we roll.
What are your Halloween plans? Are you dressing up? Any cute last minute Halloween costumes you want to share with the class? ;)
xo
p.s. Halloween last year (my little bear!!!), the year before here and here andddd the year before!