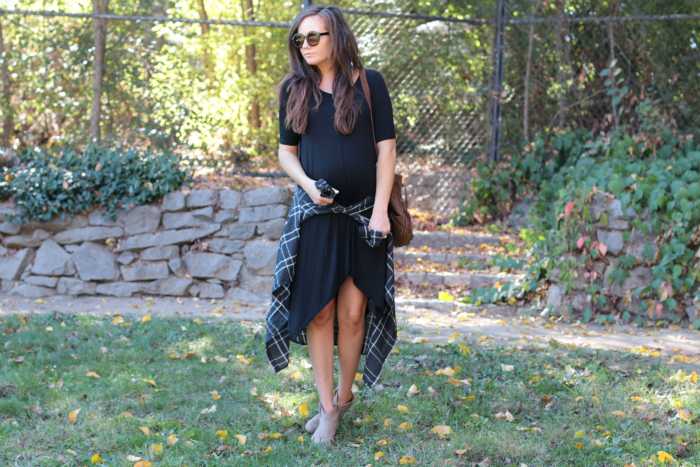 dress // plaid top // bag // sunglasses (similar) (all c/o boohoo)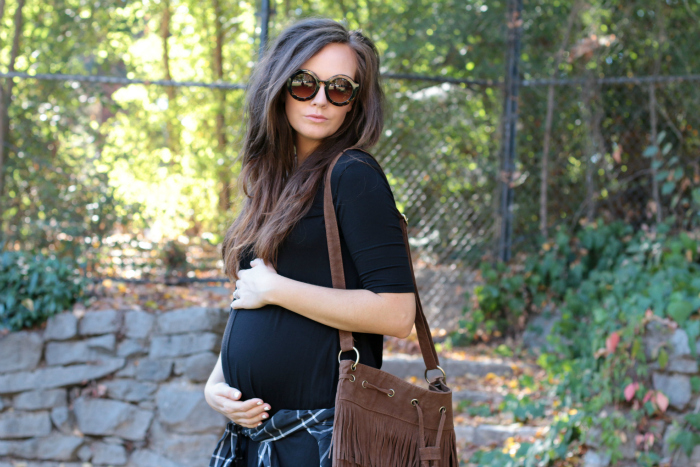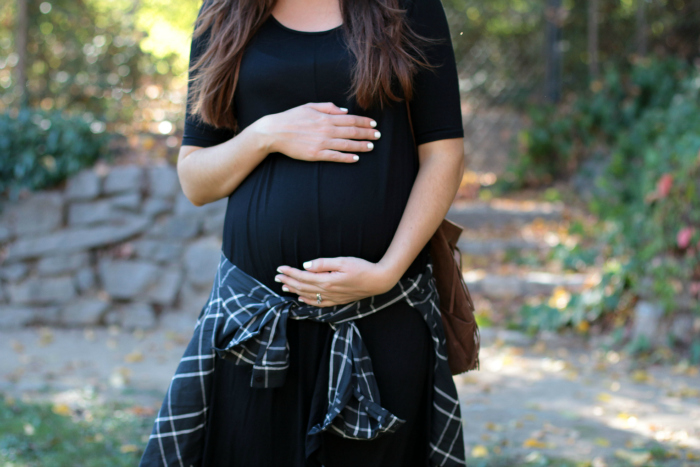 You guys, this dress from Boohoo is, like, all I want to wear lately. I love that it feels like pajamas, is super comfortable and easy to throw on, plus it is extremely accomodating for the bump. I couldn't ask for more! I decided just the dress alone was kind of plain, so I threw on this plaid top around my waist, some booties, a fringe bag and sunglasses, and instantly felt a bit more put together! It was the perfect outfit for a day at the park, chasing after my little munchkin.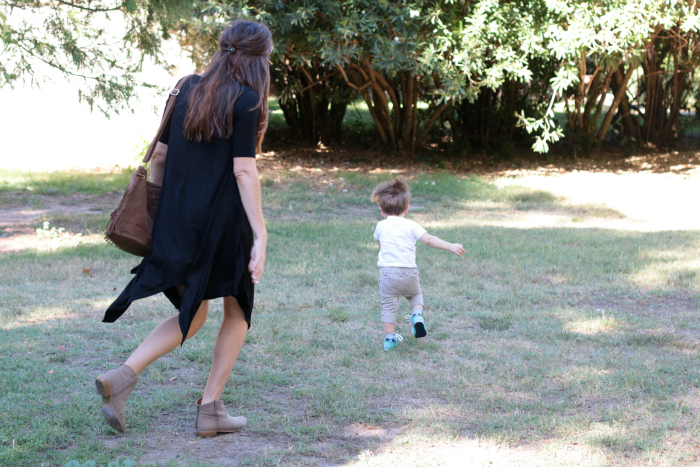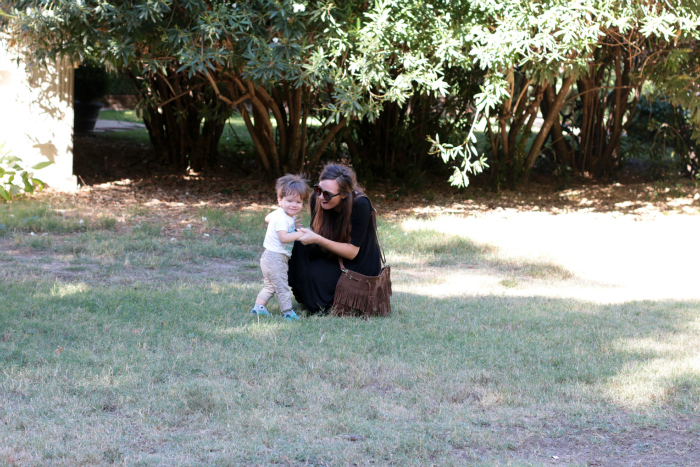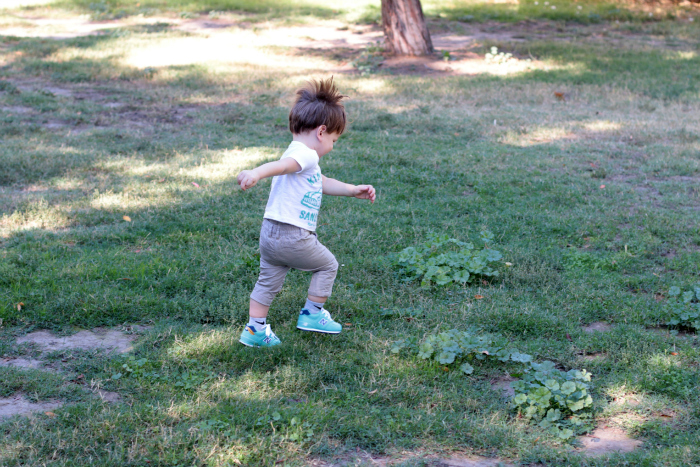 SPEAKING OF. Look at his new New Balances! Are they not the cutest ever?! We scored them on a super rare Amazon deal- hopefully they'll do that again, because he's going to grow out of these too fast and I'm already sad about it. They seem to give him even more speed, because he was all over the place in them! Definitely a good workout, that's for sure. ;) You know, they say having kids keeps you young. I'd go a step further to say that it also keeps you in shape. Ha!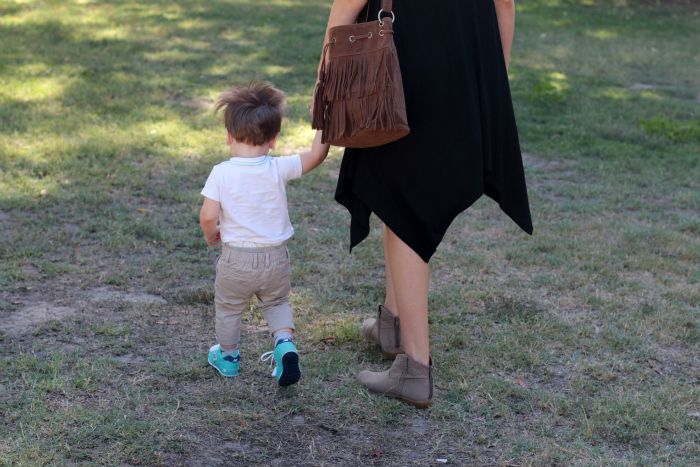 Annnnd it's still super hot here, which is just annoying at this point. I'm ready for fall weather! Especially with the chasing around of the toddler all the time, it'd be way easier and less sweaty to do in cooler temps. ;) Plus, I'm so inspired by fall everything lately, but having to tweak it all to accomodate the heat. Yes. Annoying.
Are you experiencing fall where you are? Let me know where that is, and I might just have to move there. ;)
xo
p.s. don't forget about the Shopbop 25% off sale! You can see my picks here. Things are selling out fast!