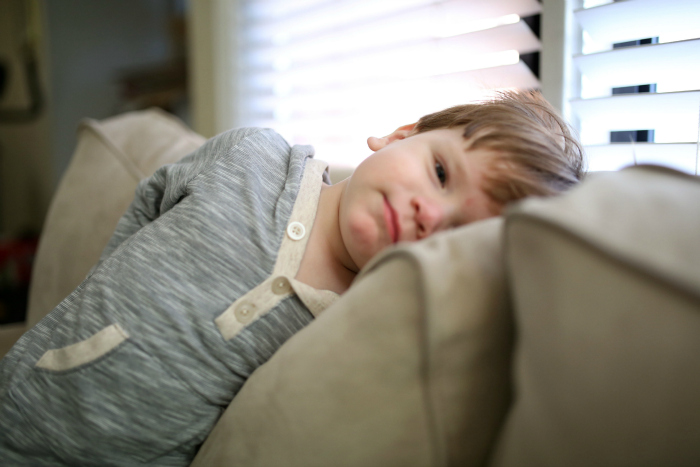 Well, it happened. Our baby is officially a year and a half! 18 months always seemed so old to me before. I remember picking out clothing and seeing the tags labeled "18 months" and thinking how giant they looked! And while he still is swimming a bit in size 18 months (our sweet little guy), it doesn't seem so big any more.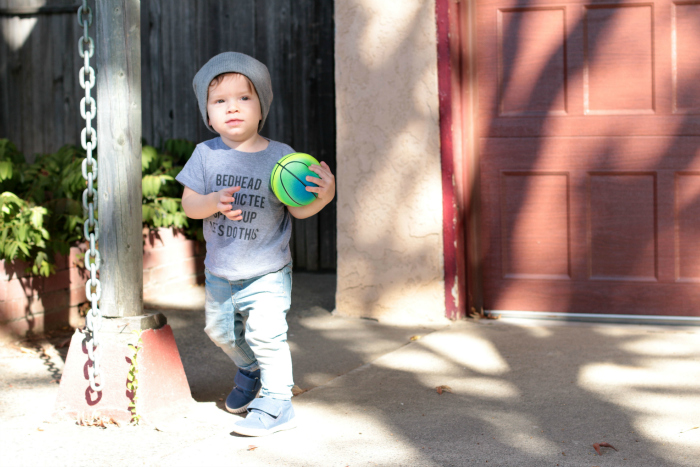 Sam at 18 months is an absolute JOY. He is sweet and silly and rambunctious and so full of energy! He is always wanting to walk/run and loves nothing more than to be outside with his balls (yes, plural). He has a growing collection of them, all different shapes and sizes, and can usually be found with one or two, walking around, throwing them and of course always trying to eat them. ;) He is getting to be quite the good thrower! Maybe we have a little baseball pitcher on our hands? My brother was a really good pitcher, so it does run in the family!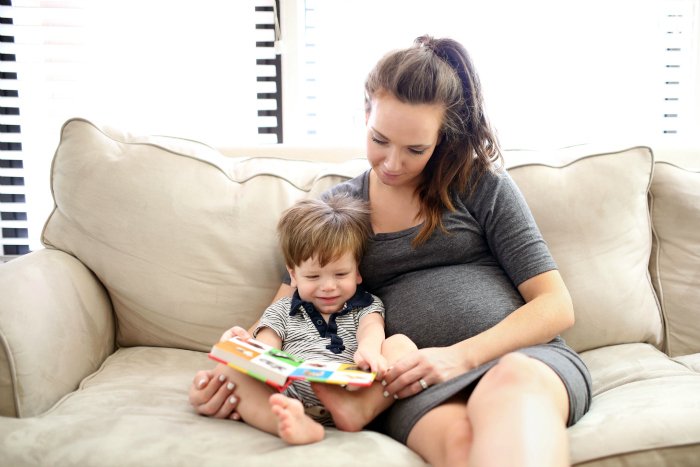 More recently, Sam has begun picking out a book and bringing it right to us to read. He seems to have a new favorite book each week, that he will pick up, carry over to us and plop himself down (usually right on top of the belly, in my case!), ready to read. And read it again. And again. And again. I, no joke, sat on the couch reading the same book to him for an hour the other morning. Those snuggles are a bit more rare these days, as he is always on the go, and so you can bet your bottom dollar I soaked allllll of them in.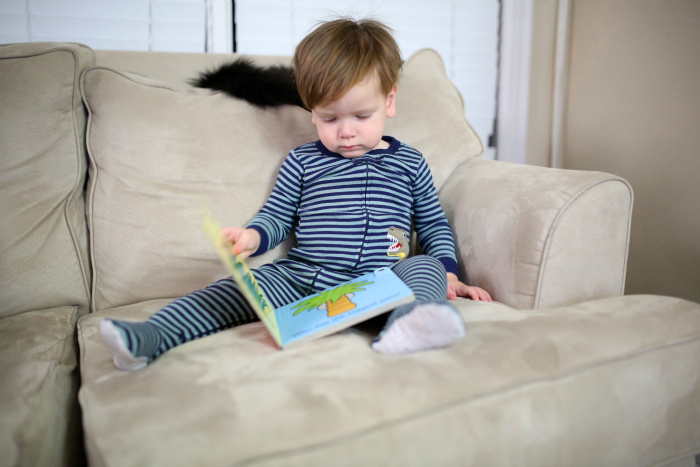 His bedtime is around 8pm, and he usually wakes up around 8 am, with one nap around noon. He had two days in a row where he refused to nap, and each time we turned on the monitor, he was just in his crib, giggling and running back and forth. It's hard to be frustrated about him not napping when that's what we see instead! And by the third day, he's back to napping well! Fingers crossed that was a very mini 18 month sleep regression, and there's no more to come!
One fun thing that's started to happen is that he throws little mini fits every now and then. Particularly whenever we bring him inside from spending time outside. Ohhhh, it's like we just flipped his whole world upside down, and he instantly starts to wail. It's actually pretty funny, but you'd think we were the cruelest people on the face of the planet. ;) They only last a minute or so and then he's off to play with his toys or eat a snack or something to distract him from our cruel ways.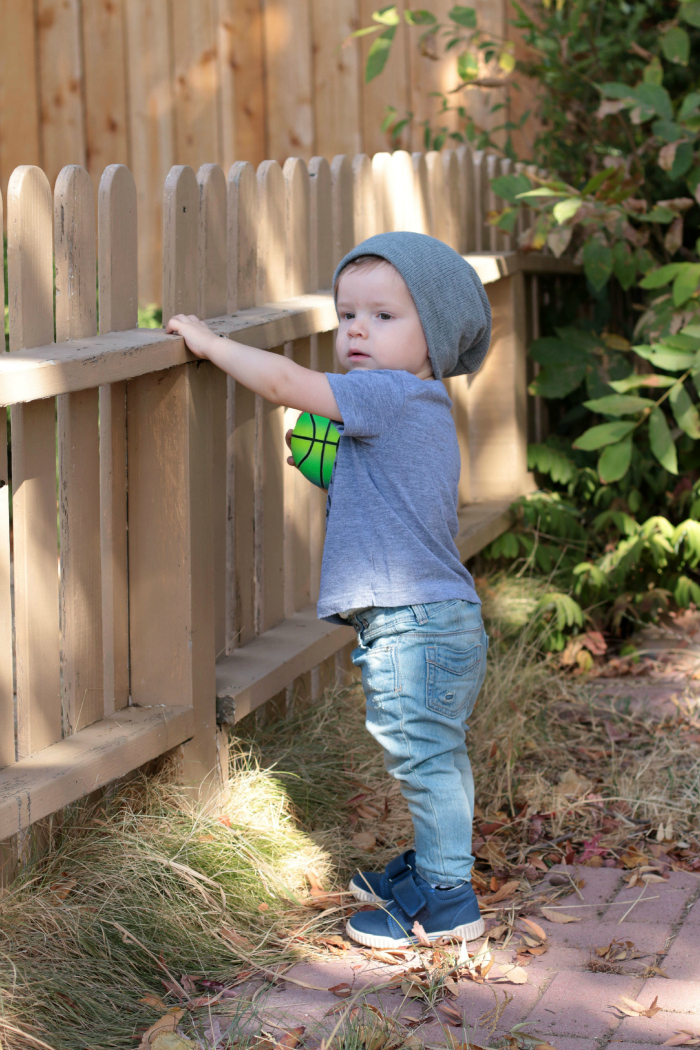 shoes: c/o umi
(are these not the cutest shoes ever?! Watching him walk around in them is just too cute. He's like a little boy! Plus, we got them with room to grow, so he clops around and it's just adorable.)
His vocabulary consists of "da" for dad, "thaaaa" for ball and he meows for cats and dogs. :) He loves when we say "High five!" and hold up a hand, and grins instantly and high fives us, ever so carefully.
As far as food, he LOVES snap pea crunchies from Trader Joe's, peanut butter and crackers, any pasta with red sauce, mac & cheese, toast with coconut oil, graham crackers, strawberries, bananas, yogurt, smoothies, broccoli (has been a favorite of his since the beginning, yay!), all kinds of beans (especially black and kidney) and chicken sausage.
Oh, Samuel, how we love you so. You make me smile when I need it most and you are the most fun little sidekick! You keep us on our toes, in the very best way possible. We couldn't be more in love with you!
xo
p.s. see the last Sam update here (16 months)!
Read More on Katie Did What