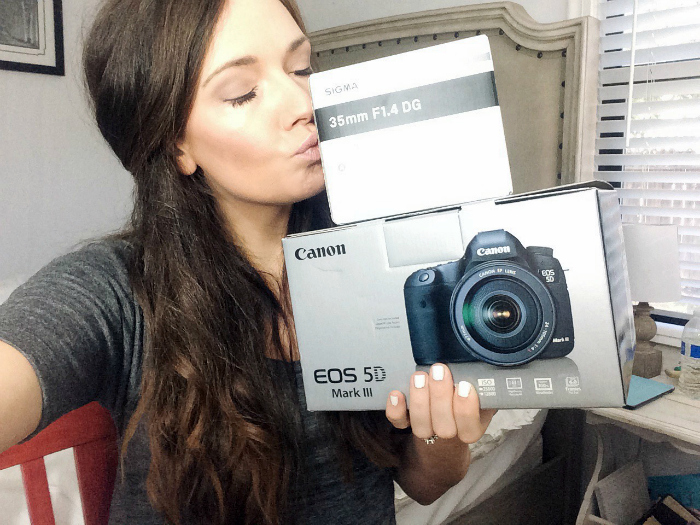 Oh, so much to update you on! Okay, first of all, EXCITING THINGS are happening around here! We got a new camera and lens: the Canon 5D Mark III and the Sigma 35mm lens. And it's like Christmas came early, because OMG they are amazing. I cannot wait to really learn everything we can do with these bad boys- and it's pretty cute how excited Zack is about it, too.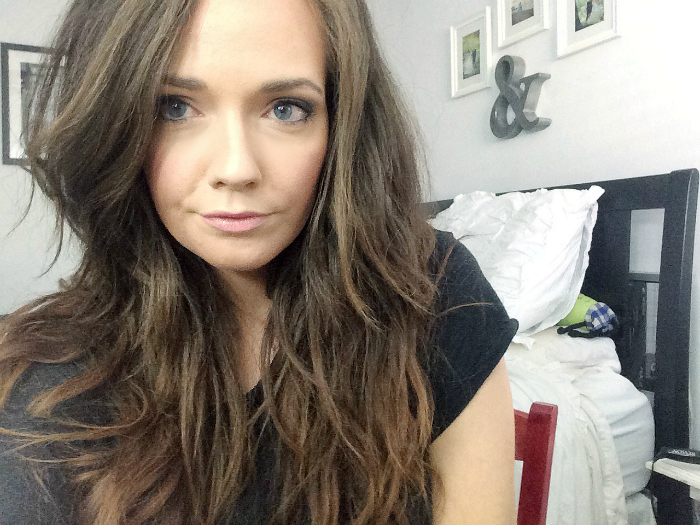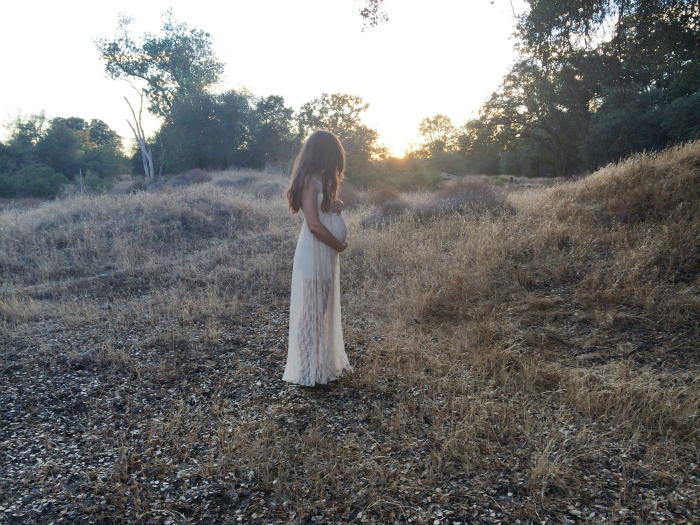 dress: free people
ALSO. We took our maternity pictures last weekend with one of my best friends. She took our family photos last year, too, and we just love her so much. It was such a fun evening, if not super chaotic, because, well, if you've ever tried taking photos with a one year old, then you know! Nothing goes as planned, he just wants to run and play in the dirt, and you end up a hot sweaty mess at the end of it. Especially if you're pregnant and already prone to hot-sweaty-mess-ness. And also, it was hot. Haha. California fall! Nothing like it! ;) But no. It was really fun, because I'm learning to set my expectations very low and that way they're bound to be exceeded! Right? It's a work in progress. She sent over a few sneak peeks, and I'm pretty excited about them. Can't wait to share them all here! :)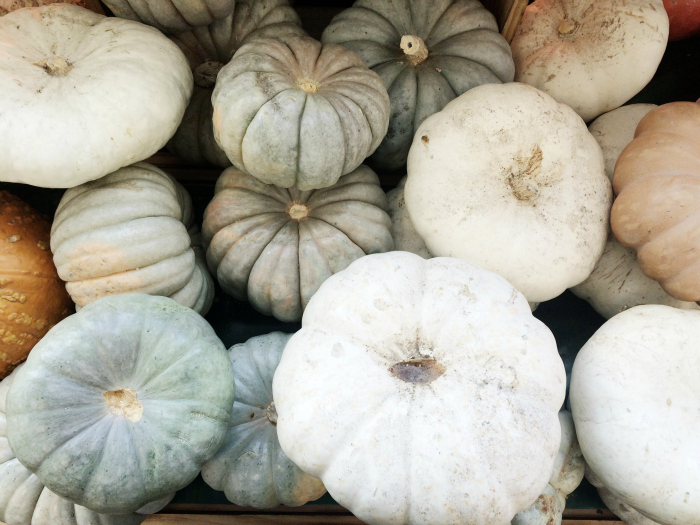 PUMPKINS! I wish it was practical and in the budget to buy all of the pumpkins, because I totally would. Alas, that's just crazy, when, you know, milk and groceries are a bit more of a priority. ;) So I take photos instead! I am a big sucker for white and pastel pumpkins. They're just so pretty.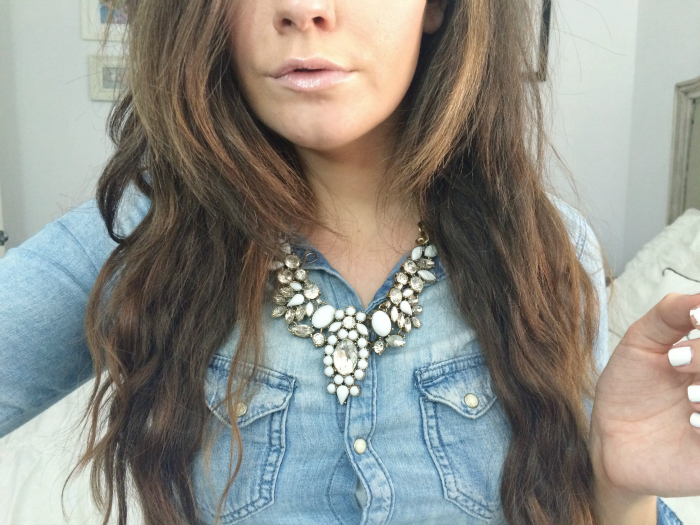 necklace: c/o happiness boutique
I am loving this gorgeous statement necklace from Happiness Boutique. I kind of want to wear it with everything. It makes me feel like a princess, which makes sense, since it's called the Snow White Necklace.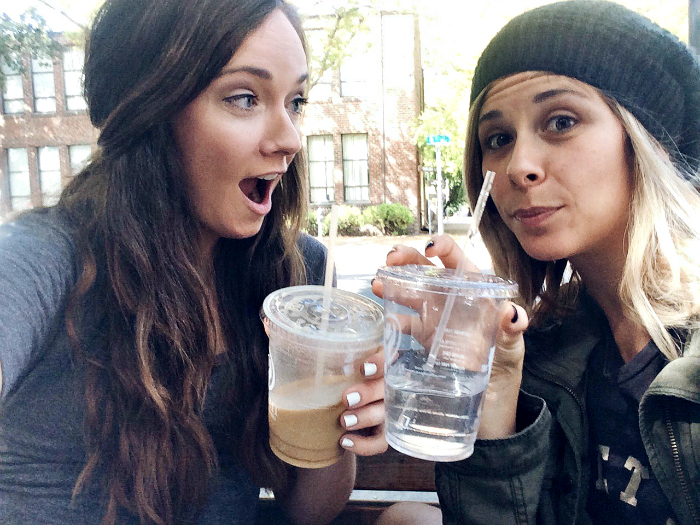 Coffee date with a sweet friend! Love her and her heart. She blogs, too, so you should check her out and tell her I sent you!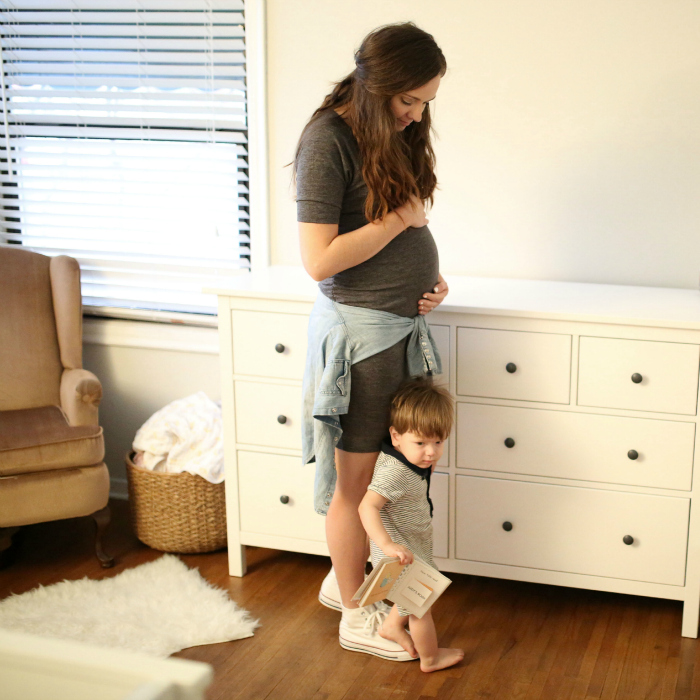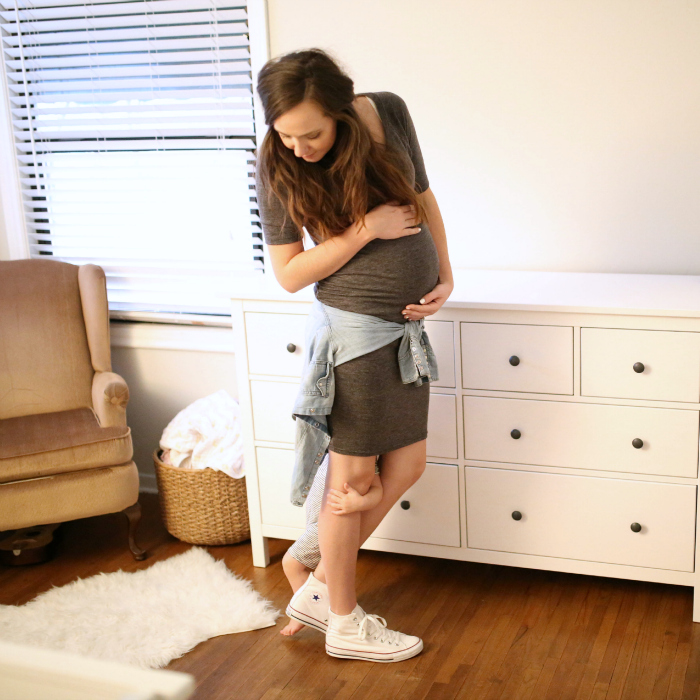 dress: c/o bump glow maternity // shoes: converse
One baby inside and one baby by my side. With a book in hand, no less. I am loving bodycon dresses for dressing the bump! They show off the bump perfectly! Plus, they are soooo comfortable! This one is no exception.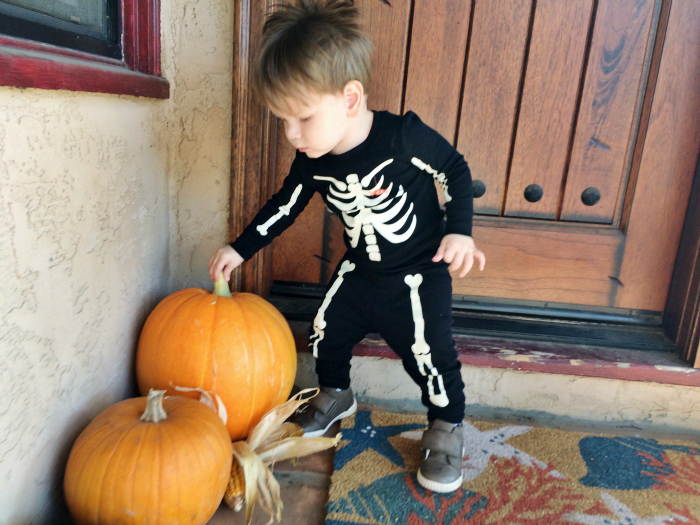 pajamas: old navy (also cute!) // shoes: c/o umi
My little skeleton, being all festive and fall-like. He loves pumpkins and calls them "balls," of course. No surprise there.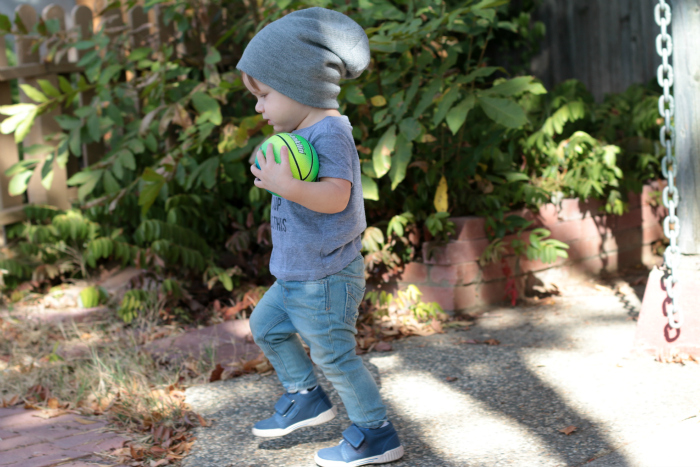 shoes: c/o umi
Sam and his new shoes. They are SO CUTE I can't get over it, and you should see him walk in them. Oh, the adorable factor is off the charts. I also love what good quality they are. These bad boys are SOLID and will last forever.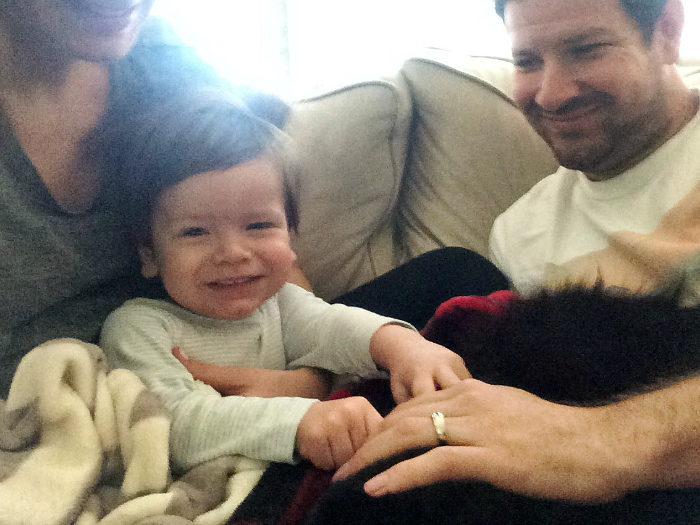 And I'll end with a super grainy but perfect family photo. Couch hangs are our specialty. ;) I love my people (and cat)!
My weekend plans include a women's conference tonight at a local church (which to be honest, I'm nervous about since I'm going solo, but excited too! Praying for courage!), a bridal shower tomorrow and then our neighborhood's annual Oktoberfest party tomorrow night! Busy weekend, but I'm really looking forward to it! Hopefully this mama can hang. ;) What are your weekend plans?
xo
Read More on Katie Did What