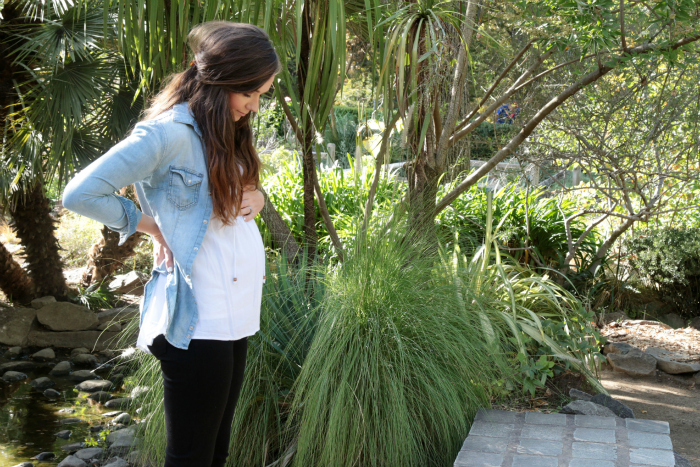 top: c/o motherhood maternity // chambray: h&m (similar- only $15!) // jeans: c/o motherhood maternity // oxfords: kohls (similar)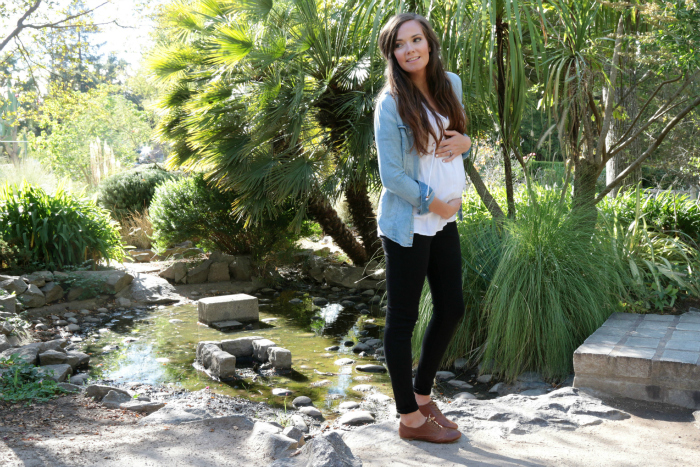 I'm sharing another fall maternity style post today! This time it's a super casual look, perfect for the transitioning phase of fall weather. I don't know about you, but here in California, it's still pretty hot. Fall always seems to do this to us. It gives us a few days of perfect, almost crisp, actual fall weather, and then BOOM! We're hit with a week of 90+ temps. IT'S THE WORST. QUITE PLAYING GAMES WITH MY HEART, FALL. So anyway. That's why transition pieces are a must. My favorite? A chambray top. You can wear it as a layering piece in the morning, and then take it off and wrap around your waist later on, and it's cute cute cute any way you slice it. I kind of have a thing for chambray.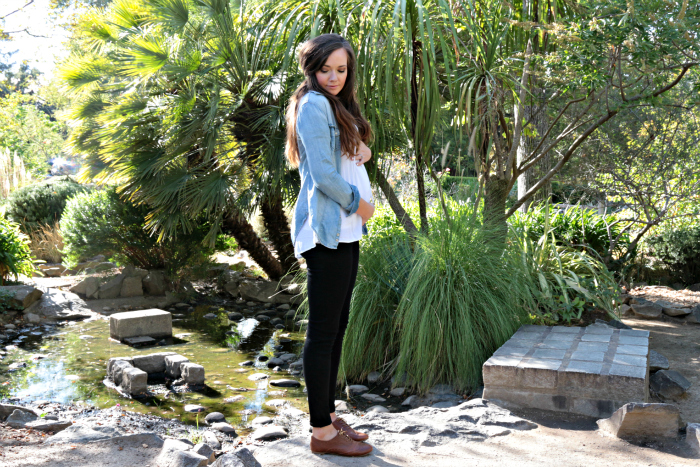 And no, this top will not button at all anymore over this bump of mine, which is a reason it is the perfect top for dressing the bump! No buttoning up needed! ;)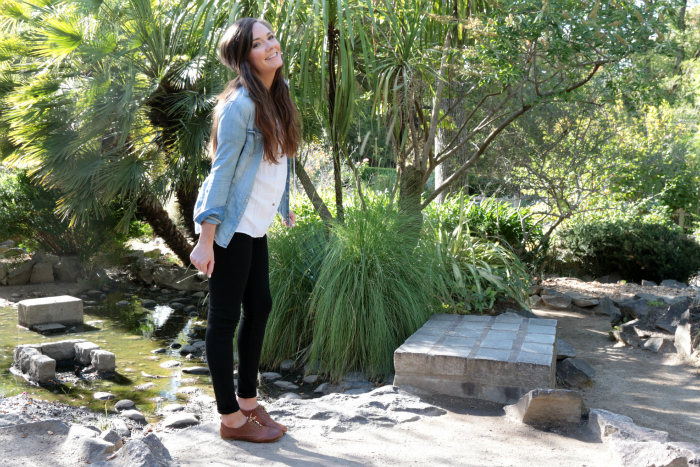 And oxfords (or brogues if you're British!), the classic menswear-inspired footwear that will forever be a favorite of mine. They make me feel smart, you know? And like I'm on my way to school, which as someone who loved school, I happen to enjoy, a lot.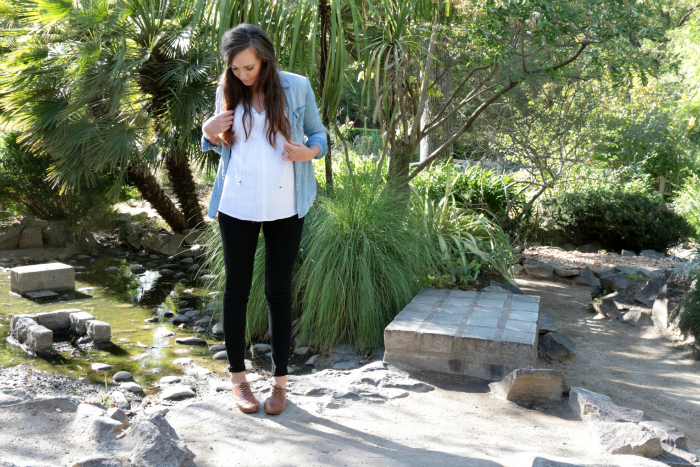 What are your favorite transition pieces for fall?
And be sure to check out all of my top tips for dressing the bump!
xo
p.s. One of my favorite online retailers, Shopbop, is having their Friends & Family sale! 25% off select items with code INTHEFAM25!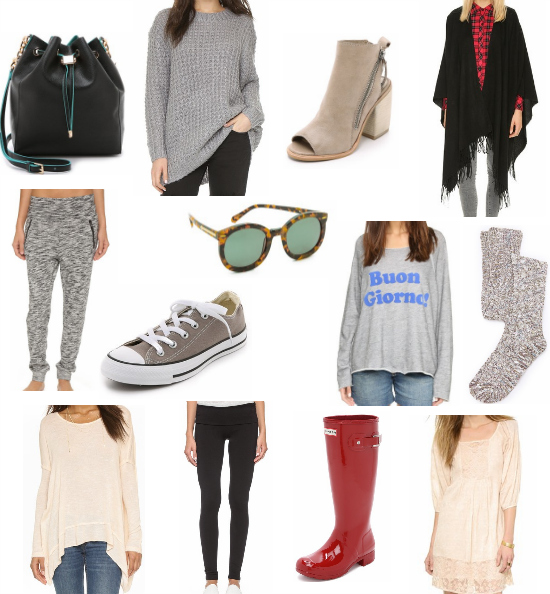 bucket bag // knit sweater // booties // poncho // lounge pants // Converse // Karen Walker sunnies // Wildfox sweatshirt (see it on me here!) // thigh high socks // sweater // leggings // Hunter wellies // pink dress (own this and it is gorgeous!)
I love getting my designer items from Shopbop– it's super fast shipping and they have an amazing selection! These are a few of my favorite sale picks- all perfect for fall! Hurry- sale ends Thursday 10/15. :)