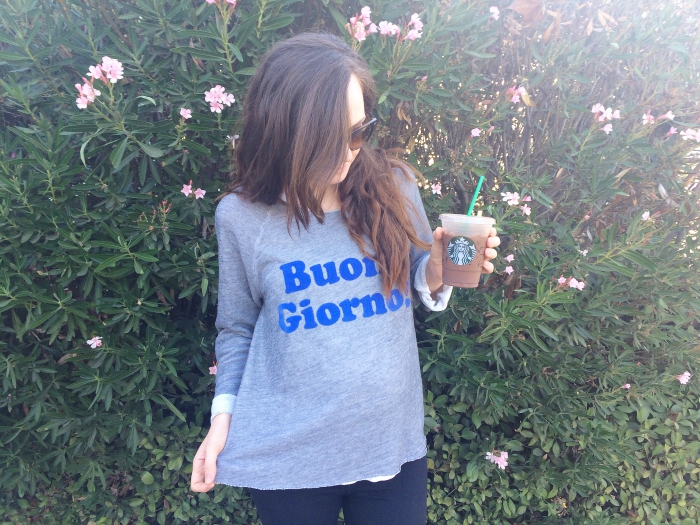 sweatshirt: c/o riffraff (10% off with code katiedidwhat) // leggings: nordstrom
First off, happy Labor Day everyone! I shared my favorite Labor Day sale picks here, in case you missed them! I hope you got the day off and are enjoying the last hours of summer before reality sinks in again. ;) For us, this comes in the form of school starting for Zack (he's a computer teacher) and me being a SAHM half of the week again. Which I'm pretty nervous about now that I'm pregnant with a toddler. You guys. Being pregnant with a toddler is NOT for the faint of heart! I actually wrote about that a bit, and other funny tidbits, in a recent article I wrote for mom.me! That was a fun one to write, and ugh, SO TRUE, amiright?! ;)
With that all being said, we definitely treated this weekend like a last hurrah to summer! Of course, the forecast for all of this week is not at ALL fall-like (hi, 100 degree days every single day, gross) so it'll still feel like summer for quite some time here, but at least the routine of daily life will be more and more like fall. But I still refuse to get a hot drink at Starbucks, because like I said, 100 degrees, people!!! So the beloved pumpkin spice latte will have to wait. Ha!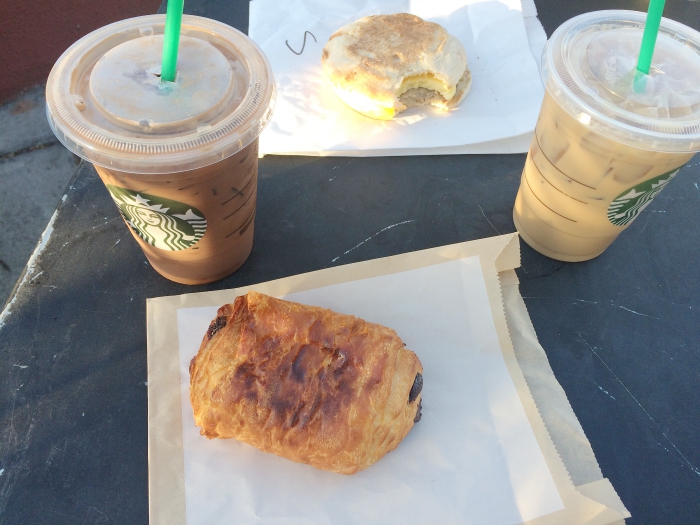 So this weekened. Let's start off with Saturday, when Sam decided to wake up at the ripe old hour of 6:00. A.M. YEAH. NOT COOL, BRO. We decided to make the most of it and walked to Starbucks, because if you have to be up with the sun on a weekend morning, the least you can do is treat yourself to some Starbs. And pain au chocolat, which is my favorite food in the world. That made it much more bearable. And then also the hour nap I took later in the day. That helped too.
When we went on our nightly family walk, we peeked into the stroller to find Sam fast asleep. I knew I needed to put him into his crib but really I didn't want to let him go. There is nothing sweeter than a heavy little sleeping babe resting in your arms. I kind of wanted to hold him all night just like this.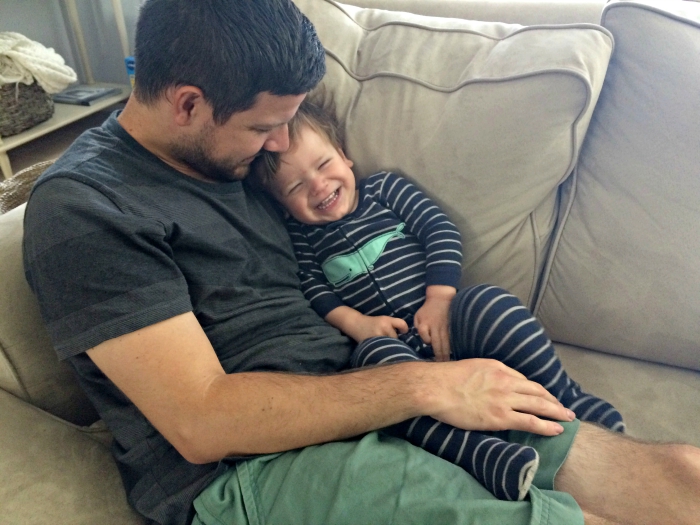 Ending with my loves, because this picture makes my heart so full and happy.
Any fun Labor Day plans?
xo