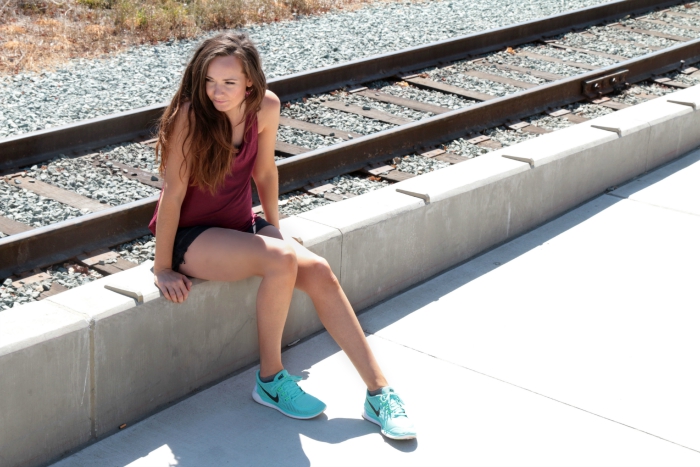 top: c/o lucy // shorts: c/o lucy // shoes: nike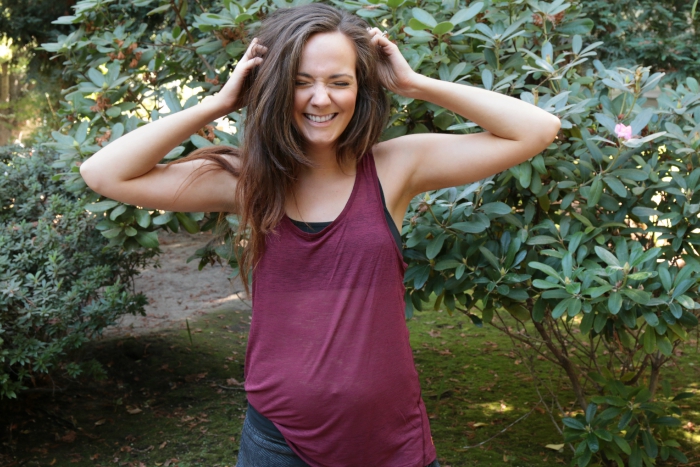 Since I've been feeling better this pregnancy (finally!) and found myself with more energy, I've been really trying to stick to some sort of exercise schedule. Since I pretty much skipped any real working out the entire first trimester (I tried, I really did, but it was H-A-R-D between the nausea and exhaustion), I've started slow and been working my way up to a comfortable level. Since I was jogging before, I'm cautiously getting back into that groove, taking it easy of course, but making sure to get out and hit the pavement a few times a week. We always go on walks with Sam, one in the morning and one after dinner, it's a little routine that is one of my favorite parts of the day. And more recently, the morning walk has turned into a walk/jog. Anything to get my heartrate up and get me moving! Honestly, sometimes the hardest part is just getting out there and moving, right?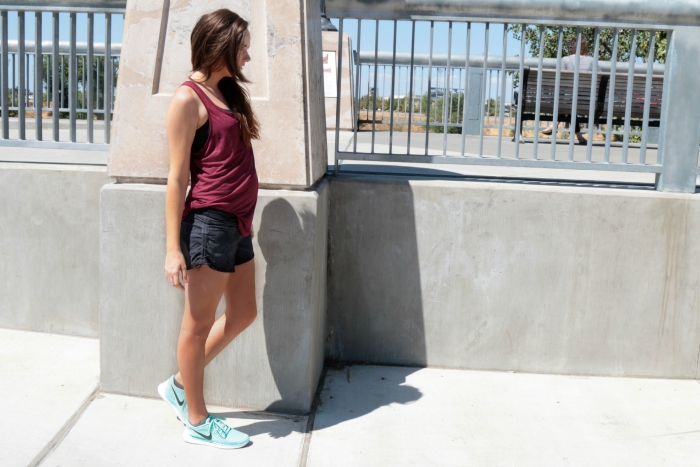 Annnnd we all know my favorite form of motivation comes from new workout clothes. The cuter, the better, but also they must be functional, comfortable and easy to move in. This new outfit from lucy is all of the above. I am OBSESSED with this plum colored tank top and the shorts are almost too comfortable, if that's possible. Like, I want to sleep in them, comfortable. Which I suppose makes for an easier time in the morning to just get up and go, yeah? ;)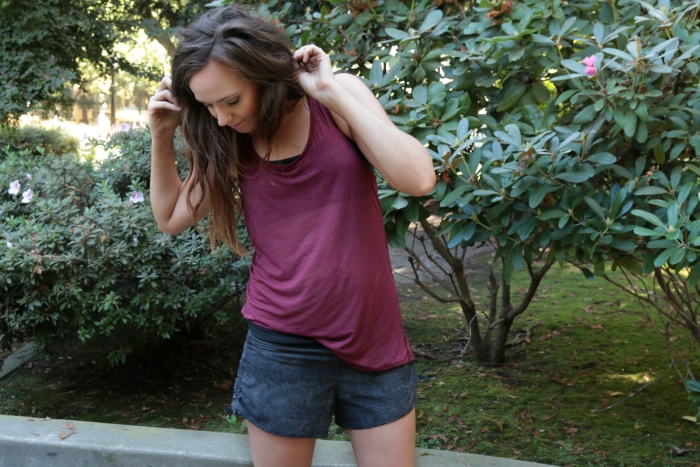 So if you're pregnant, too, and feeling a bit down on yourself because you maybe aren't working out at the level you always thought you would or used to or whatever, I guess I just wanted to share my personal experience, so you know you aren't alone. I was pretty hard on myself, but have learned to be more kind and understanding. Because honestly, we're doing HARD work here, people. We're making babies!! And any exercise is good exercise, is my motto. And I'm sticking to it.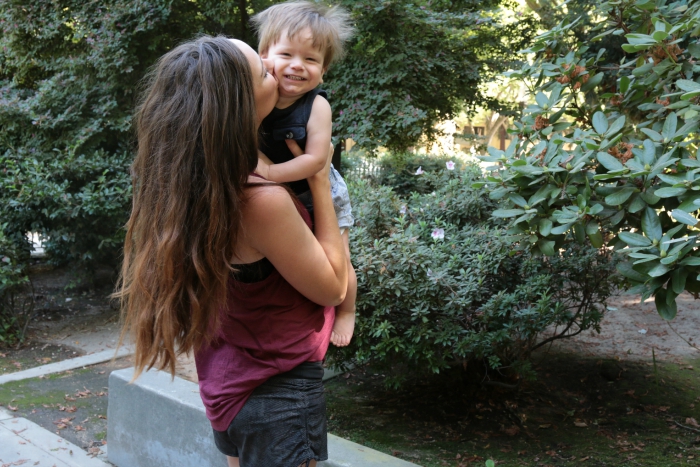 What do you like to do for exercise? Do you have a weekly schedule you follow, or do you just wing it each day?
xo
p.s. if you are pregnant, I wrote some of my tips for working out here, if you'd like to see!
Read More on Katie Did What