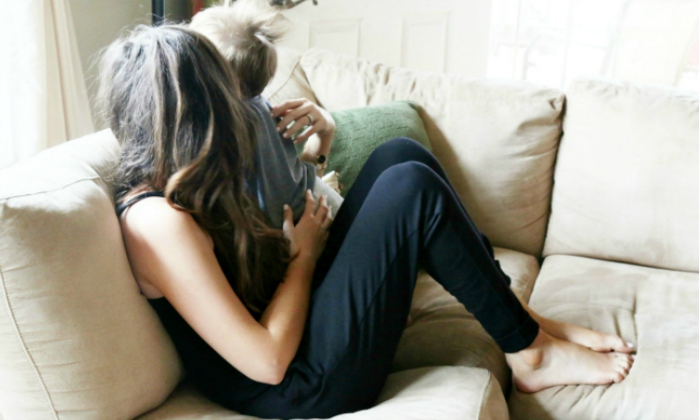 This job of being a stay-at-home-mom is a lonely one. You wake up with your baby. You go on walks with your baby. You make food for yourself and your baby. You play peek-a-boo in the living room, read books on the bed and snuggle up on the couch.
Just you and your baby.
The days are filled with silence and blank stares. You spend time talking to someone who can't talk back. Some days you feel you've gone mad for simply talking to yourself. We're talking full-on conversations with the best little listener you'll ever know.
This job is a rewarding one. You get that big grin and those sweet baby giggles in return. You get to spend every day forming an unbreakable bond with your baby. You get to watch how he reacts to the world, how he grows and learns and changes every single day, in every instant. You get to be the one who teaches him right from wrong, who spends the long days and the short years by his side. It's you.
It's all you.
…This is the beginning of an article I recently wrote for mom.me.
And then come back and let me know what you thought…
xo
p.s. I also wrote an article sharing some crazy things women have been told or asked while breastfeeding. Hilarious, sad, just plain ridiculous- it's all there! ;)