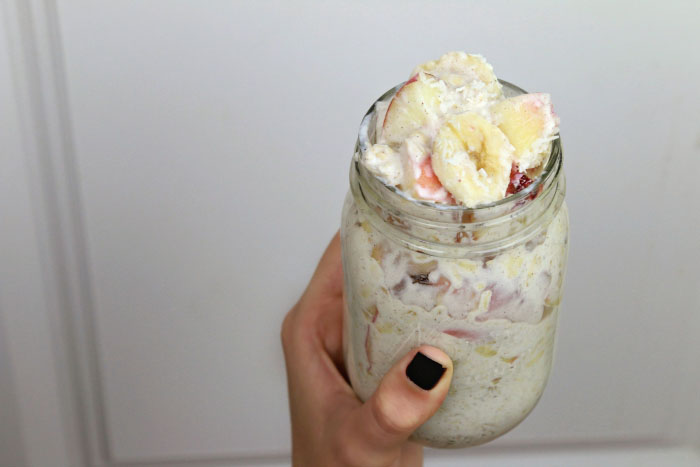 I've shared my favorite overnight oats in a jar recipe before, but I thought it was about time I update it a bit! SO. I bring to you, my coconut overnight oats in a jar! Because everything- literally everything, do not argue with me on this one- is better with coconut.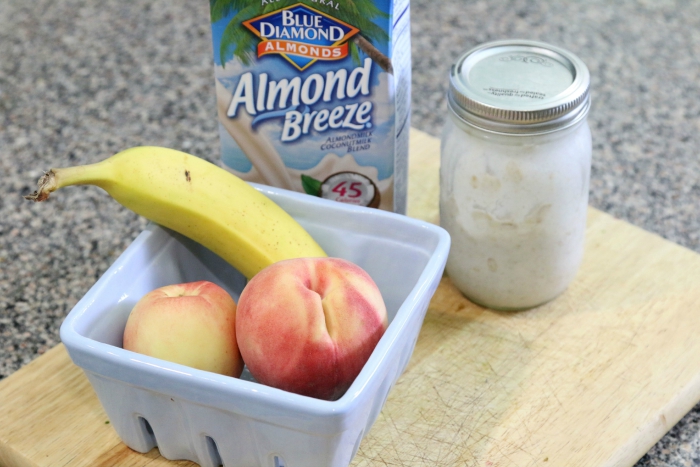 I N G R E D I E N T S
1/3 cup old fashioned oats
1/3 cup Coconut flavored almond milk (coconut milk would work, too!)
1/3 cup vanilla Greek yogurt
Cinnamon
Toppings: peaches, bananas, nectarines and coconut flakes
S T E P S
Dump it all (minus the toppings) in a mason jar, screw on lid, shake well and place in fridge overnight (or for a few hours).
When you're ready to eat, add your toppings and bon appétit!
This is literally one of my favorite breakfasts, mostly because when I'm hangry in the morning and also my lovely pre-coffee self, I don't have to think, like, at all. ;) Makes for a much smoother and more pleasant morning.
What's your favorite go-to breakfast?
xo