This post is sponsored by Blue Apron, but all opinions are 100% my own.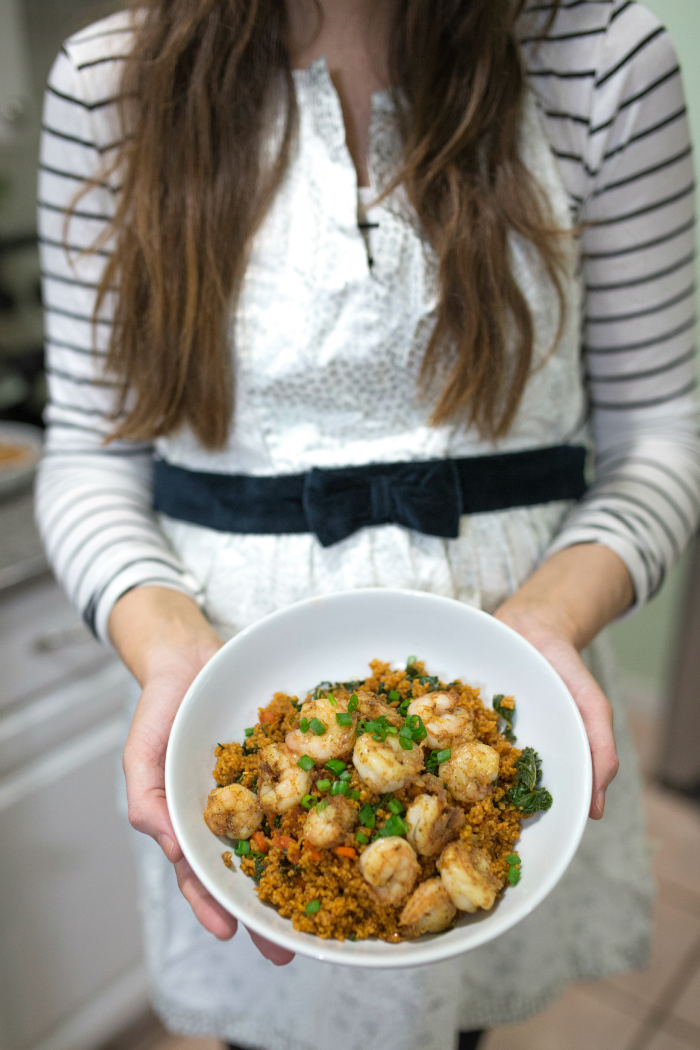 We are sleep-deprived, busy new parents, with a one year old and a baby on the way. It seems like we are always vowing to be better at grocery shopping (and meal planning in particular), but so far this is one aspect of our lives that just hasn't improved. We still find ourselves at 5:00pm on any given night staring into the fridge wondering what the heck we're going to make for dinner. I wish I could say I'm some Suzie Homemaker extraordinaire, with a hot meal on the table every night, but- ha!- that is so far from the truth, it's laughable. And with a new baby on the way, I'm already nervous about how much worse this is going to get… SO. When Blue Apron contacted us, we jumped at the chance. We absolutely love the concept and were eager to try it out! And you guys, we're hooked. This service is just plain awesome.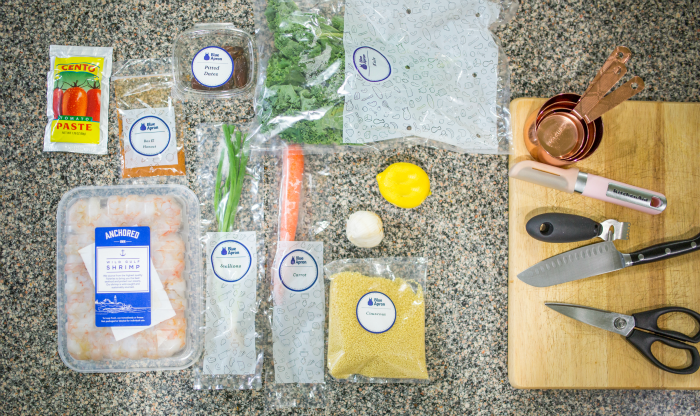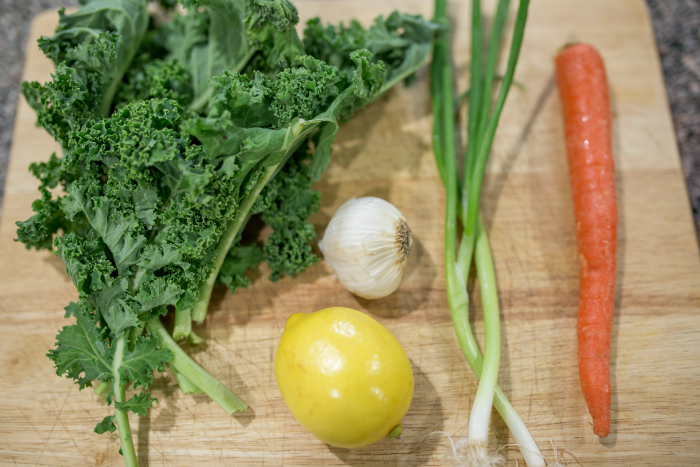 Here's the deal: Blue Apron delivers meals straight to your door, with a recipe card and fresh ingredients in exactly the right proportions. It eliminates the need for grocery store trips and there is no waste from unused ingredients. Plus, having a refrigerated box full of all of the ingredients you need for delicious (and filling!) meals delivered straight to your door? I mean, it couldn't be any more convenient! They offer two different plans, either the 2-Person Plan or the Family Plan- as well as vegetarian options. We tried out the 2-Person Plan, which includes three meals that serve two. If you're picky like me, you can skip any week you want if you don't like the options. Also, you are not committed to anything and can cancel at any time. Can I get a hallelujah?!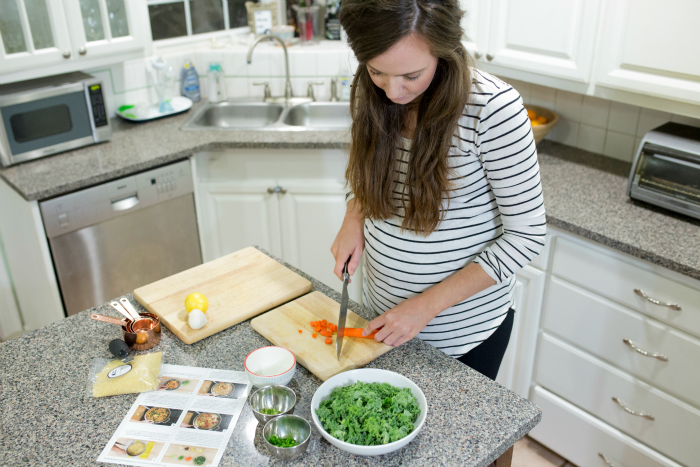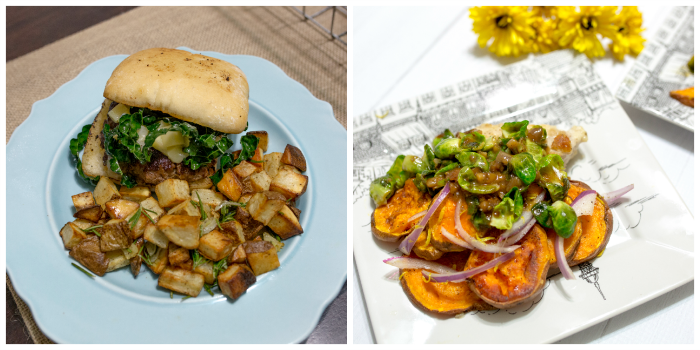 Our favorite part of the whole experience? Trying out new recipes we otherwise wouldn't have ever tried! For example, we're not exactly whipping up North African-Spiced Shrimp and Couscous with dates, kale and carrots on the regular, but that ended up being our favorite dish we received. It had some spices I'd never used or heard of before, which were fun to try, and it was di-vine. Zack and I were both raving about it to our friends after making it, we loved it that much. We are even going to look for the spices to use in the future. We also tried some delicious Trattoria-Style Cheeseburgers and Seared Chicken with Sweet Potato Rounds, which were both phenomenal. I've been eyeing the Catfish Tacos (I love me some fish tacos) and Shrimp Bánh Mì
, too.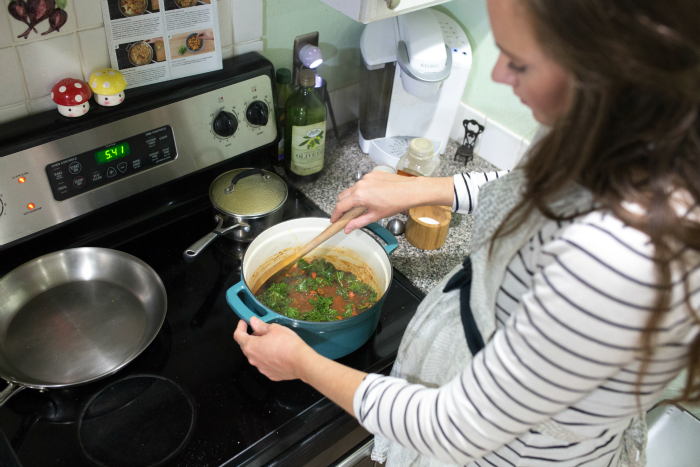 As I said earlier, I am so not a chef by any means, so I love that they include easy step-by-step instructions that tell you just how to prepare the food to make you feel like a chef! I mean, look at me. I look totally profesh, right? You would never know.
I literally am so excited to share Blue Apron with you! As you know, I only talk about things I love on here, and I seriously love this service! Can you tell by how excited I am? ;) And what's more, the first 20 readers to sign up here get two meals for free off their first Blue Apron order!
This is an awesome concept not only for new parents, but for anyone who struggles with meal planning and grocery store shopping, like we do! And how awesome would this be to give as a gift to new parents? We might just be doing that for any friends who are expecting…
Do you meal plan?
What's your favorite food to make?
xo