This "Easy as Breeze" post is sponsored by Almond Breeze Almondmilk. For more "Easy as Breeze" recipes made with five ingredients or less, visit Almond Breeze on Facebook, Twitter, Instagram and Pinterest.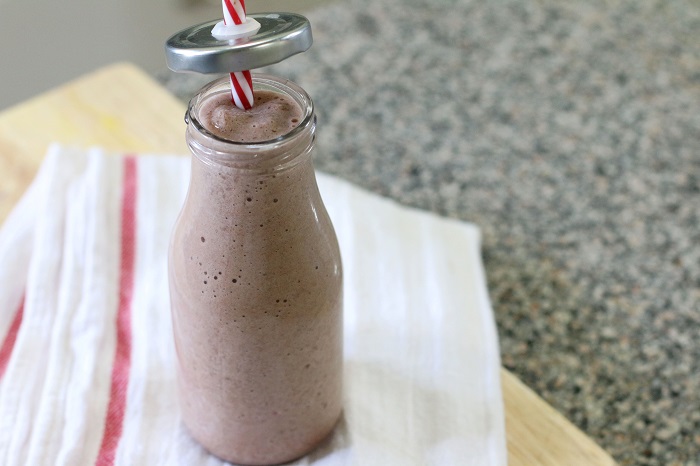 I think we can all agree on one thing: Wendy's chocolate Frosties are the bomb. Period. And they are great for an occasional treat, but you wouldn't necessarily want to eat one every day. I mean, they aren't exactly "healthy" and packed with nutrients or anything. Which is fine! I'm all about moderation! But I have a little concoction I whipped up that is healthy and tastes pretty close to a Wendy's Frosty. And I'm excited to share it with you today!
INGREDIENTS:
1 cup Almond Breeze chocolate almond milk
1 frozen banana
1 cup ice cubes
1 tsp unsweetened cocoa powder
1-2 drops vanilla extract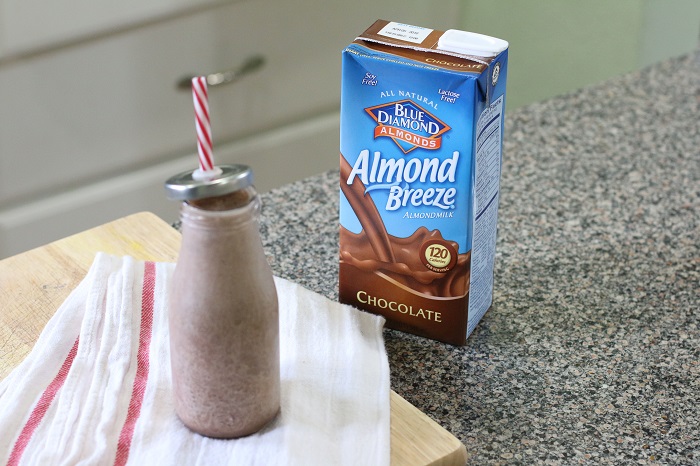 Blend all ingredients together and serve. Makes two servings. Or one really large one. Whichever you're in the mood for. ;)
What's your favorite treat in the summer?
xo