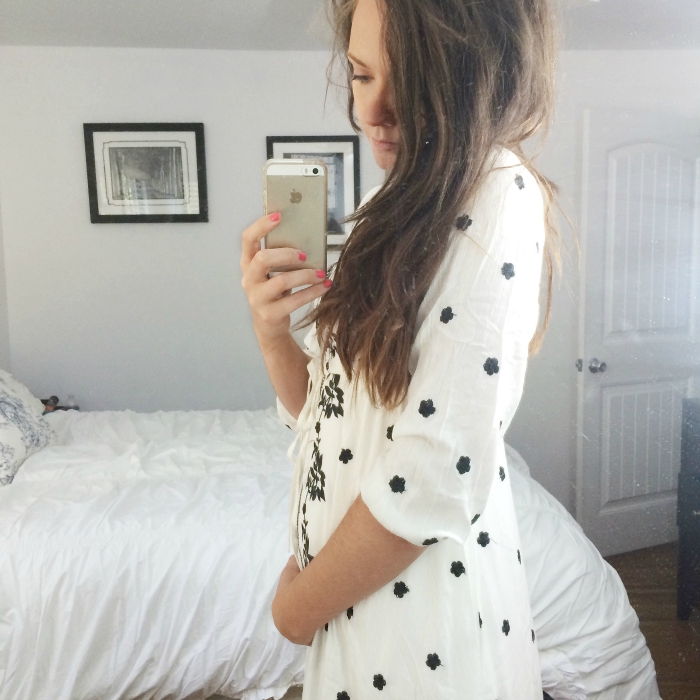 dress: c/o shein
In the name of staying on top of the documentation of this bump, here it is at 15 weeks! I have been feeling so much better, thank God! I'm finally out of the all-day-sickness nonsense, and only feel a little nauseous some mornings, and my energy is BACK! I can't tell you how amazing this feels. I am (mostly) myself again! But seriously, I cannot even believe we're almost halfway there. I have a lot to say on this, and I will be sharing all of those thoughts and feelings soon… For now, it's CRAZY. Let's leave it at that.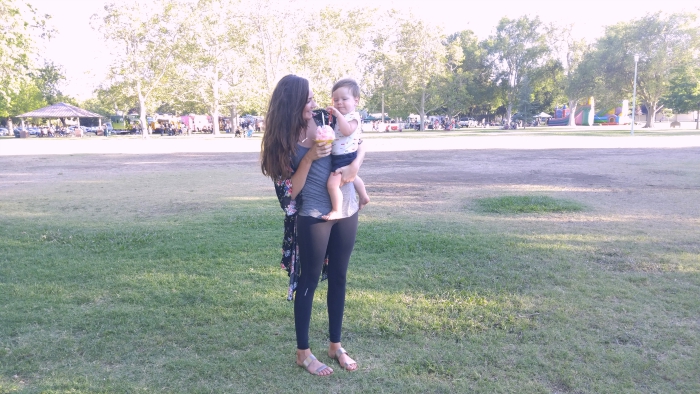 kimono: c/o pink blush maternity // leggings: graced by grit // sandals: forever 21 (sold out- similar here, here and here)
It was a good weekend, indeed. Friday started with a coffee and park date with some friends. Sam was the only boy, but he had fun with his girlfriends. ;) He did, however, get stuck with girl's toys, but I think he has a fondness for Hello Kitty now! Ha!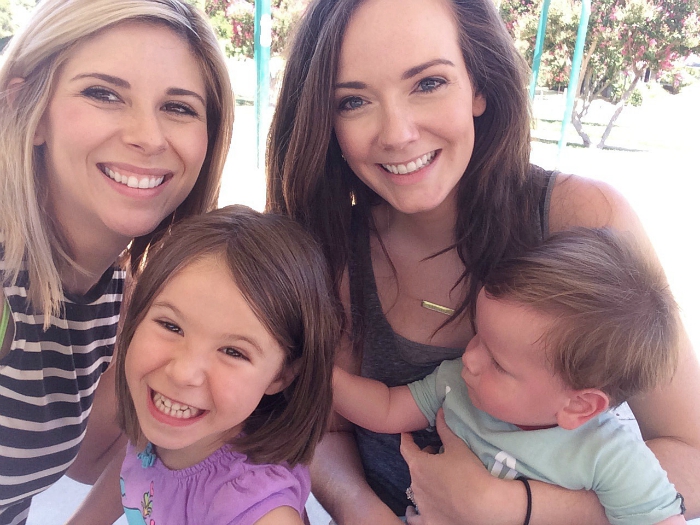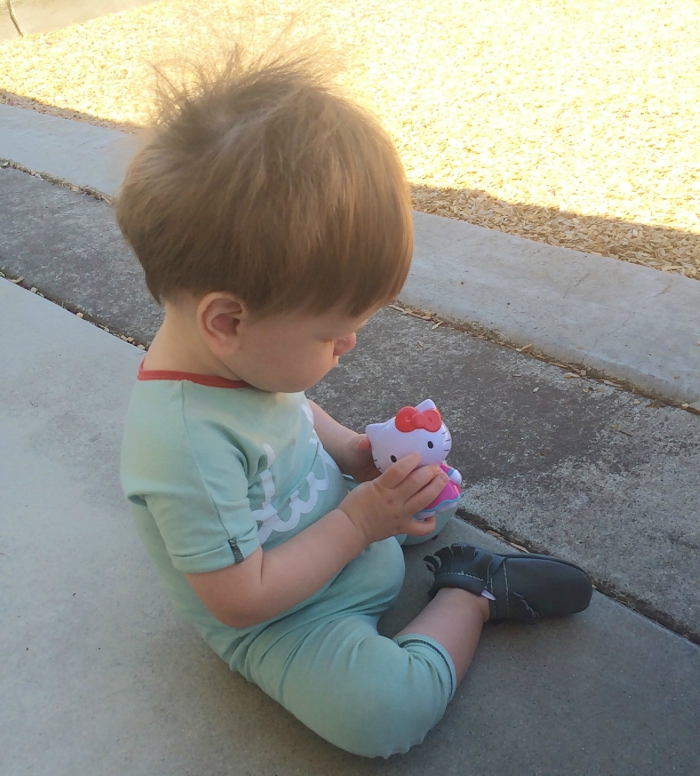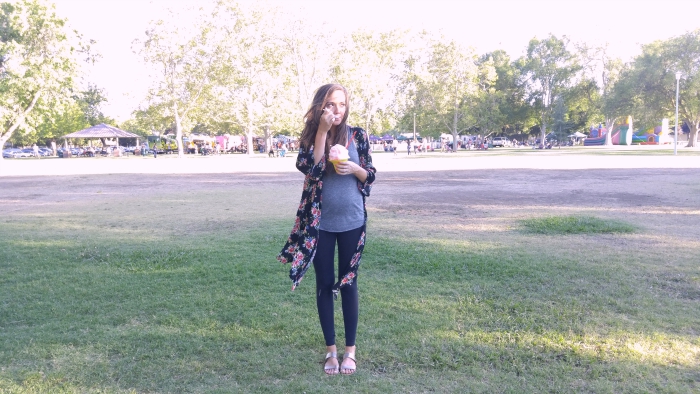 Friday night was the food truck expo in our neighborhood park, so we walked over to that and chowed down on some delicious food. Burgers, fries, Pad Thai, Thai Iced Tea (my faaaaavorite) and some shave ice for dessert. Random is the name of the game with food trucks, right? Baby wanted the Pad Thai leftovers later that night, and I was regretting not having brought home another order. Have I mentioned how starving I am all of the time?…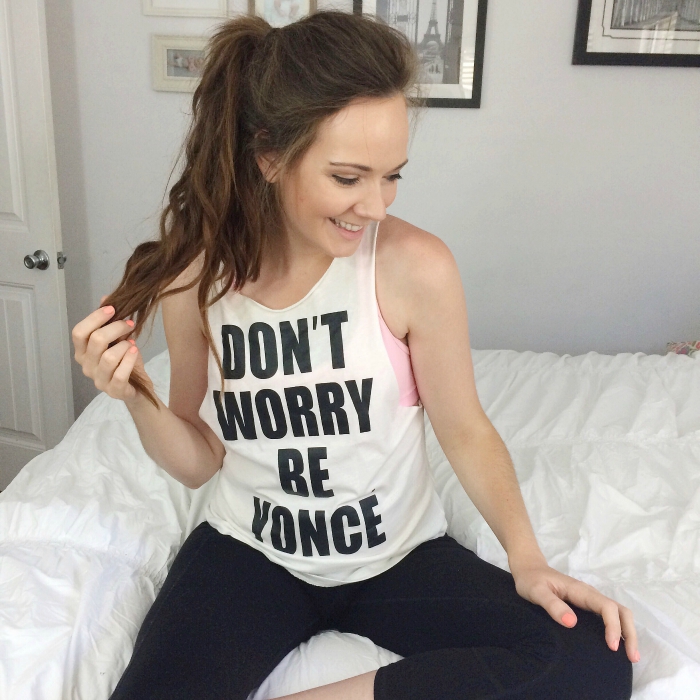 top: c/o arden deals
I'm back on that workout game! And this tank top from Arden Deals was just the motivation I needed.
And this little guy loves to work out with me. It's the cutest, and also makes for one VERY challenging workout. ;)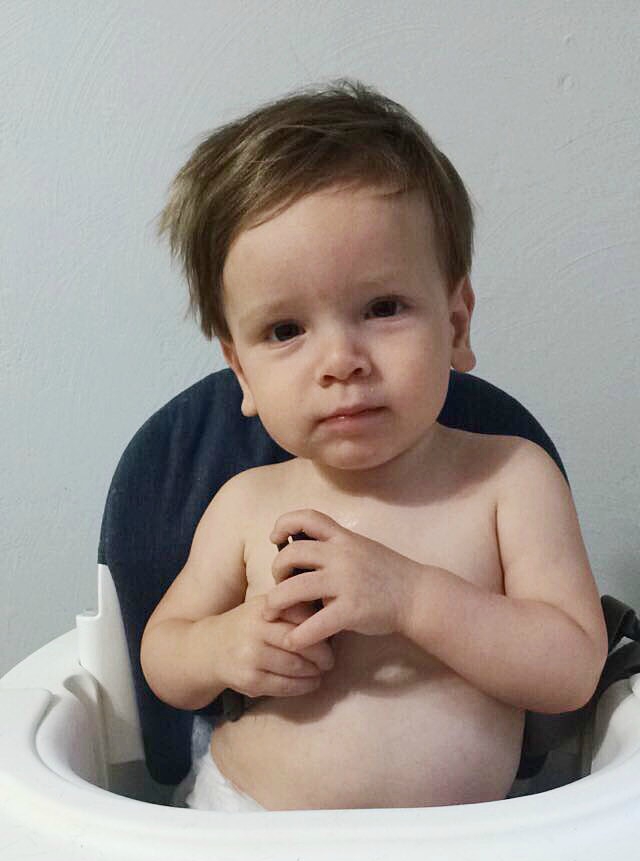 Some bunny got his very first haircut this weekend! I can't even handle it. Now, if you have never cut a baby's hair before, it is NOT for the faint of heart. Because you know, you have to make sure not to cut his precious ear or skin while still trying to get a semi-decent-looking haircut, all while Baby is moving around like a madman. Yeah. It was difficult. And now he looks all grown up. But don't worry, that bedhead isn't going anywhere.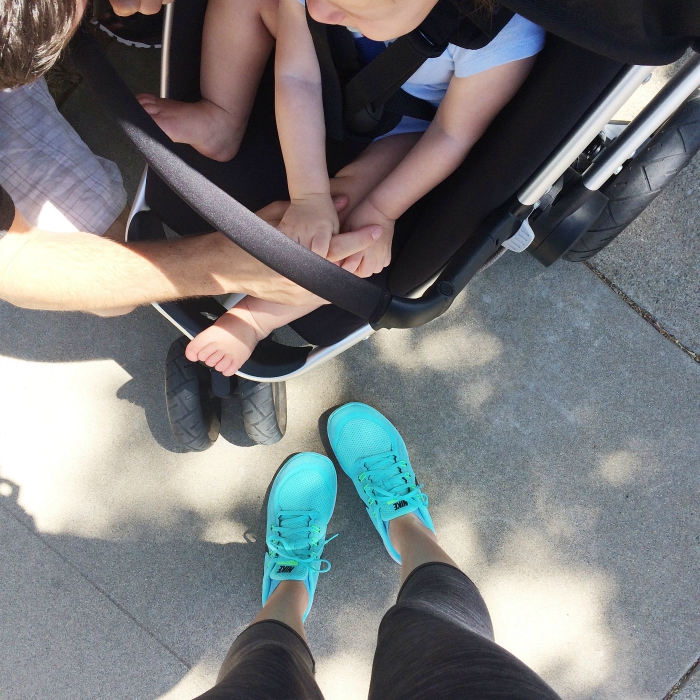 No weekend is complete without a family walk! And you guys, these shoes. They are hands down the most comfortable shoes I have ever worn (I recommend sizing up one whole size). I'm already planning on getting another pair.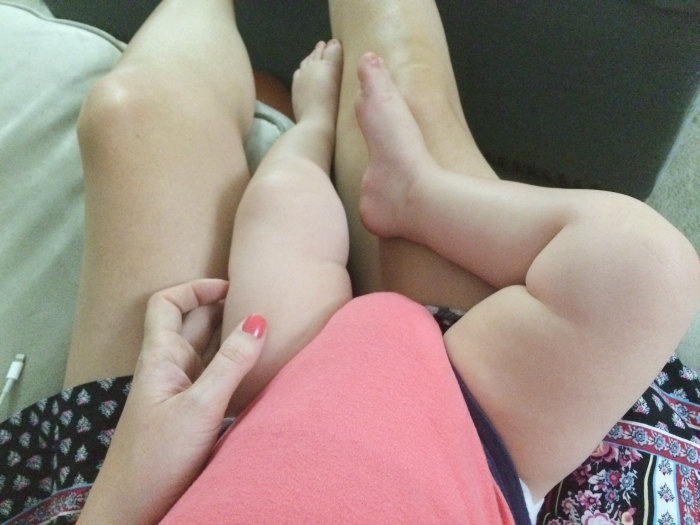 Ending the weekend with baby cuddles and those scrumptious thighs is exactly what the doctor ordered. Now tonight is the Bachelorette finale!!! Go Team Shawn!
xo