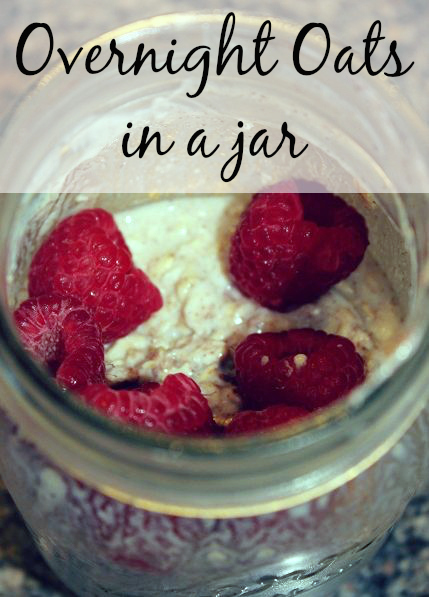 Well, here it is folks, the meal that I make at least twice a week, and would probably eat every single morning if that wasn't slightly ridiculous. I'm just boring like that. Anybody else like this when it comes to breakfast? Seriously. I could eat it every day. And I wouldn't be mad, because it's that good. What is it, you ask? Overnight oats in a jar. And it is bomb diggity, sooooo good for you, and you can personalize it however you like! How fun is that?! As always, this is a super simple recipe, because that is just how I roll. Let's begin.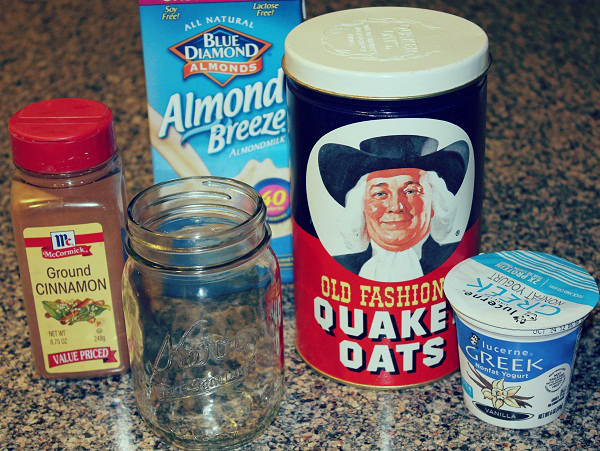 INGREDIENTS:
1/3 cup old fashioned oats
1/3 cup milk (I use unsweetened almond milk, but any kind will do)
1/3 cup yogurt
Cinnamon
1 Tbsp chia seeds
Toppings of your choice (berries, bananas, peaches, walnuts, coconut flakes, etc.)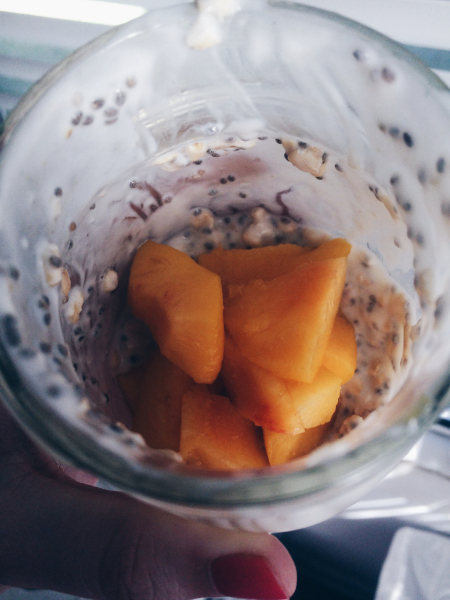 Here's what you do:
1. Get yourself a jar. Try to go for mason jars, but any jar with a secure lid will do. My preferred way is to use a peanut butter jar once you've gotten to the bottom. It's a good way to use up every last bit of peanut butter and I am a big fan of the PB flavor in the OOIAJ.
2. Add in oats, milk and yogurt. You can also add some nut butter!
3. Sprinkle about 1/8 teaspoon of cinnamon and 1 Tbsp chia seeds into the mixture.
4. Screw on the lid of your jar and shake shake shake! Then stick your jar in the fridge either overnight or for an hour if you're making it day-of.
5. Add your fruit or whatever you want on top, stir it all around and devour.
Et voilà! My beloved overnight oats in a jar recipe!
What would you eat every day for breakfast if you could?
xo