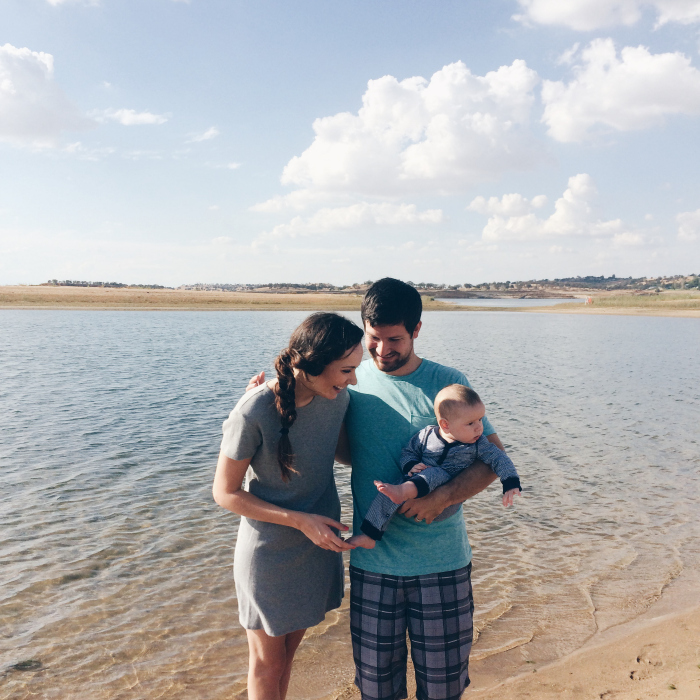 On Friday we went out on the lake again with my Daddio. We took the Stand Up Paddle board and just enjoyed the perfect late-September-still-summer-y weather and then went back to the house to BBQ. It was, in a word, perfect.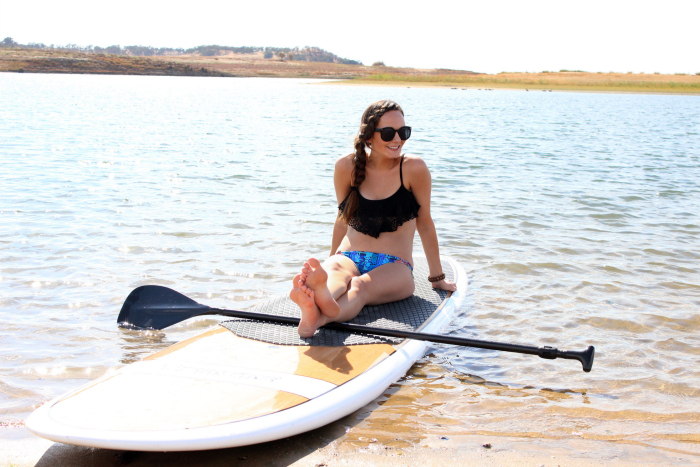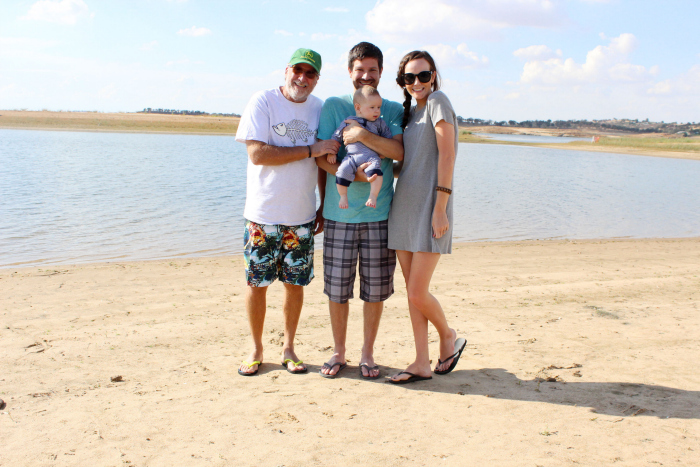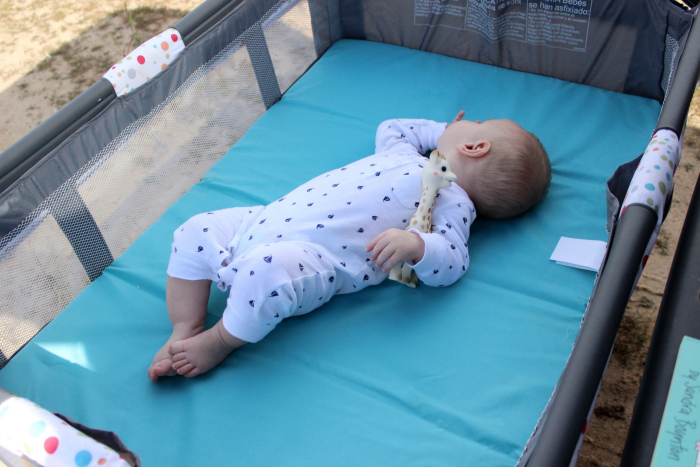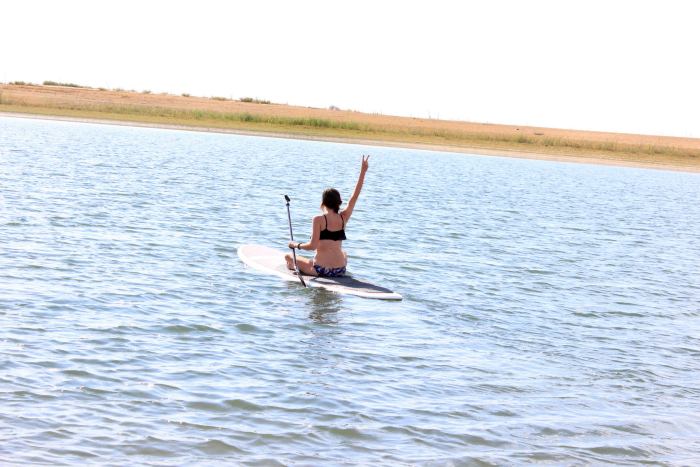 And how perfect is my dad's patio?! Like, it just screams outdoor party perfection: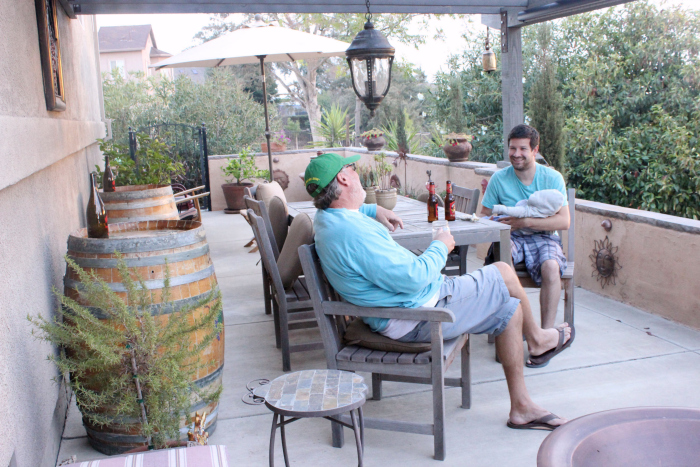 …And you wanna know what new parents do on a wild and crazy Saturday night?… They get cookies and watch a movie while eating said cookies on the couch. While Baby is successfully asleep by bedtime and sleeps through until 6:30 AM! Yessssss, that happened, and it was glorious. And, oh yes, we are crazy party animals, I am aware. I mean, look at the size of those cookies!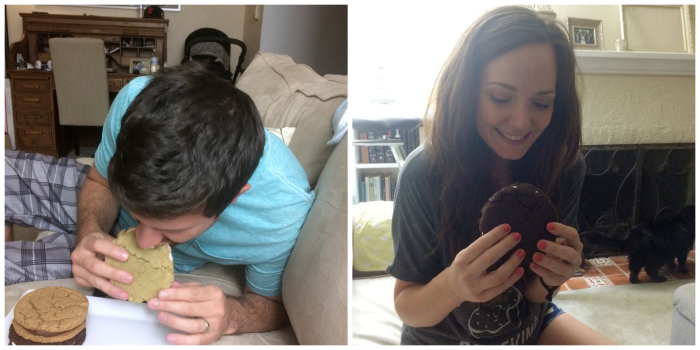 They're called Creamies and they're stuffed with frosting, oh yes. And also, they are vegan, so um. That means they're healthy? Question mark?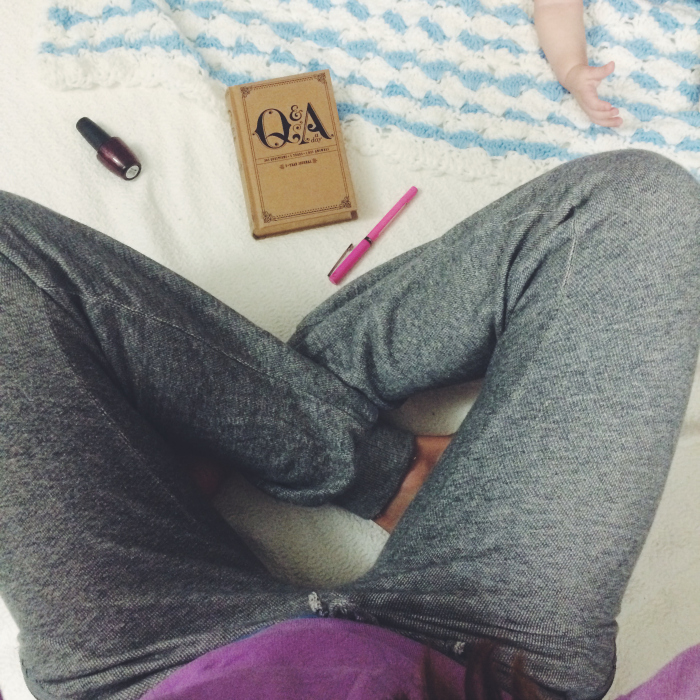 Sunday was a comfy cozy day at home in sweats, with football for Zack and catching up on some journaling/nail painting (while Sam was napping) for me and I may or may not have watched a few episodes of Teen Mom 2. Okay, I diiiiid, you caught me. ;) It was kind of cool and rainy all day, so cuddles were in order, of course, and it was pretty much a perfect Sunday.
And now here we are, a new week! Let's make it a good 'un!
Do you have any fun things planned this week?
xo
p.s. Click HERE to see if you won the Boden giveaway!