Hey guys! Welcome to my Saturday Series, "Some Things I'm Loving!" If you want to join me, feel free to link up below and we can all share with each other what we've been loving this week! :)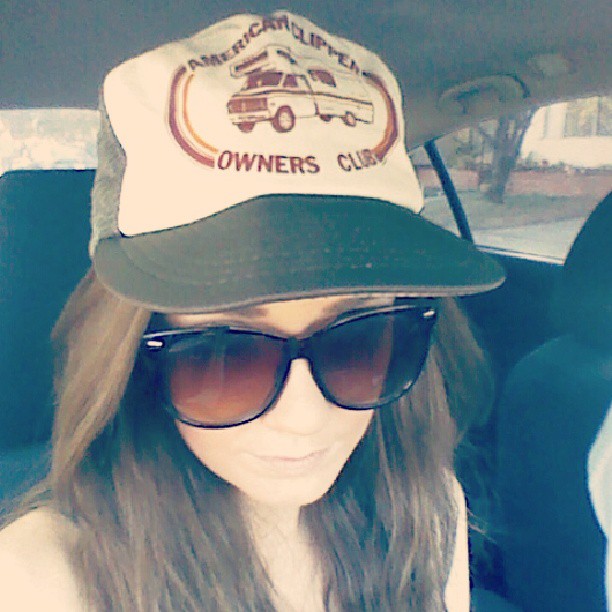 Song: I've been listening to my old CD's from high school a lot this week, and have rekindled my love for Brand New. Thus, I give you one of my favourites from them, although really you should just do yourself a favor and listen to like every song by them on Spotify. Go on.

Workout: Squats! I been squating like nobody's business this week, and my legs are getting muscles in them I didn't know existed and YAY. Check out this single leg squat move, it's awesome, and plus it's fun to lose your balance sometimes, right?
Food: Avocados. I could literally eat an avocado every single day and be perfectly content. In fact, scratch that. I have been eating avocados every single day. They just make everything better, okay? Like, literally everything. Don't fight me on that.
TV Show: Three words: Pretty Little Liars. I will not go into what happened- I am a firm nonbeliever in the spoiler, but just know that it was cuh-razy and my love for the show is even deeper now than before and that is just crazy talk. Also, thank you, PLL people for only taking a little mini break and coming back to us in the end of October. I don't think I could handle any longer of a separation, not now. Also, whaaaat is the deal with this Ravenswood nonsense? Caleb had better not be leaving Hannah, okay.
Verse: This is how God showed his love among us: He sent his one and only Son into the world that we might live through him. This is love: not that we loved God, but that he loved us and sent his Son as an atoning sacrifice for our sins. -1 John 4:9-10. His love for me- a sinner who is so undeserving of it- brings me to my knees! I've been so overcome by God's grace lately, and am so happy to know that I am enough. God loves me for me and he loves me when I'm weak and in my darkest moments. How amazing is that?!
xo