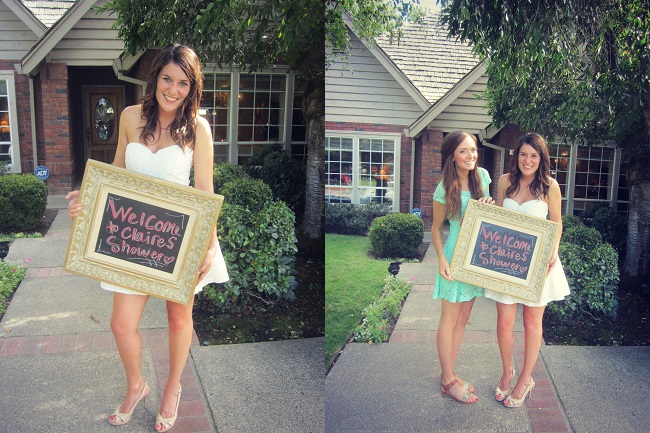 Yesterday was my sweet friend Claire's bridal shower. We met at the restaurant we both worked at and quickly knew that we were basically destined to be soul sisters. She's been in a long distance relationship with her now fiance, who lives in England, and whom she met in Africa when they were both on a mission trip. Did you follow all of that? She is one of the sweetest, most genuine, kindest, prettiest, cutest, most fun people I know, and I wish she lived closer so we could see each other more! She really is a kindred spirit.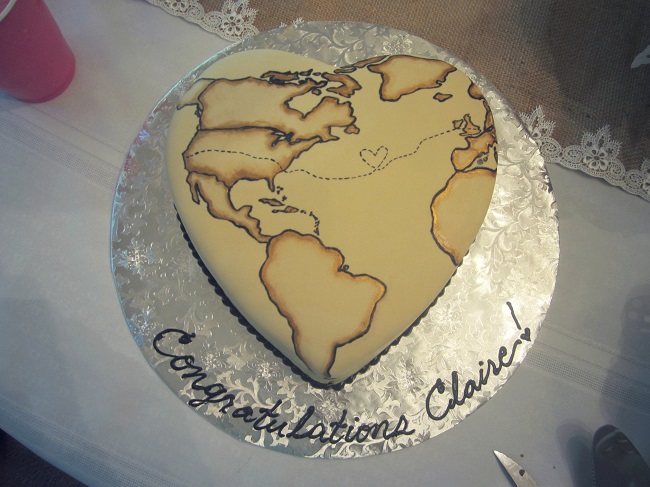 Isn't this cake amazing?! One of her friends works at a bakery, and we were all in awe at the masterpiece. It tasted as good as it looks, too. So cute, too, with the heart from California to England!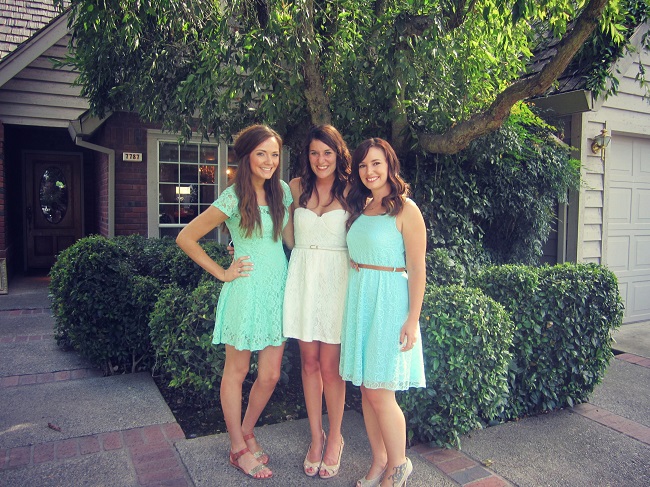 Oh and also. Apparently there was some sort of lace dress memo going around, and we all got it. ;)
In other news, it's September. So, that's weird. And also, just to remind everybody, it's still Summer for another 21 days, so let's not get ahead of ourselves here, okay?
What'd you do this weekend?
Have you ever been in a long distance relationship?
What's your favourite kind of cake? I like fruit basket. This particular cake had a raspberry and whipped cream type filling, OMG, it was divine.
xo
Read More on Katie Did What