I am a member of the Collective Bias® Social Fabric® Community. This shop has been compensated as part of a social shopper insights study for Collective Bias and their client.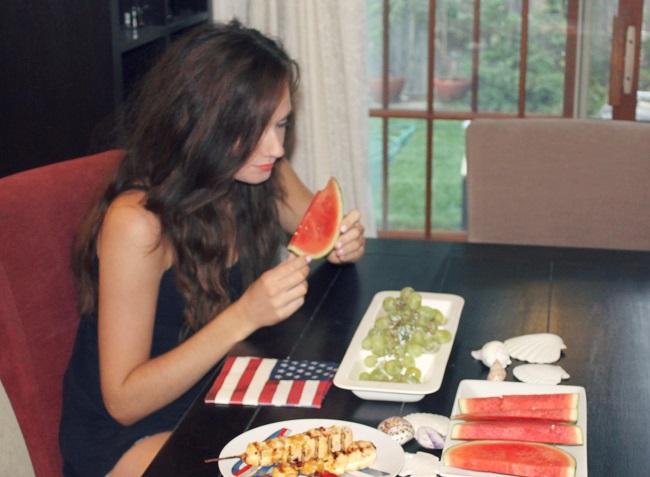 Labor Day used to mean the end of summer to me. School always started the day after Labor Day, and so, you know, that pretty much shut the door on summer and all of it's glory. Way to go, Labor Day. But now that I'm not in school anymore and work from home, Labor Day is kind of just another day for me, you know? This also means that it is still summer in my book. I'll be celebrating the return of fall on September 21st precisely, but until then? Summertime is still in full swing. And so, Zack and I had a very "Summertime BBQ" this past weekend. We picked up some chicken, yummy grapes and a watermelon from Lucky Supermarket, which always has such a great variety of fresh produce at great prices. And if you know me at all, you know I love my fruit and veggies! I decorated with seashells, because what's more Summer than that? The weather was perfect, the grill was on, and it was a decidedly summery day.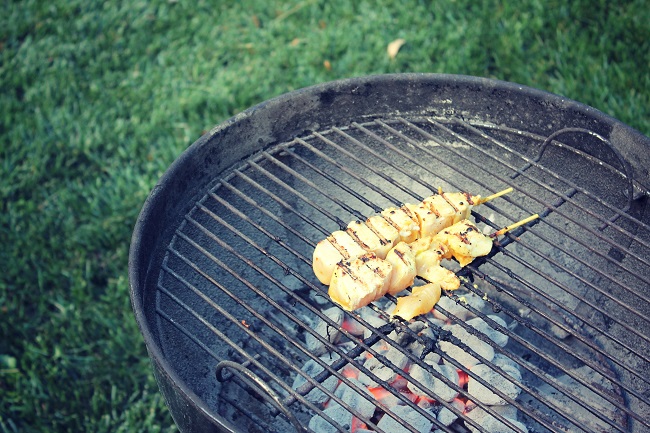 We made these amazing chicken skewers that are so easy I just had to share. You cut boneless skinless chicken breasts into cubes, marinate them in a sweet chili lime sauce (they have this in the sauce section of the grocery store- any flavors or brand will do, it's just whatever you prefer!) and then take a long toothpick or skewer and slide your chicken pieces onto it. Then throw them on the barbie for about 15 minutes or so, until you get those nice grill marks, making sure to flip to get them thoroughly cooked!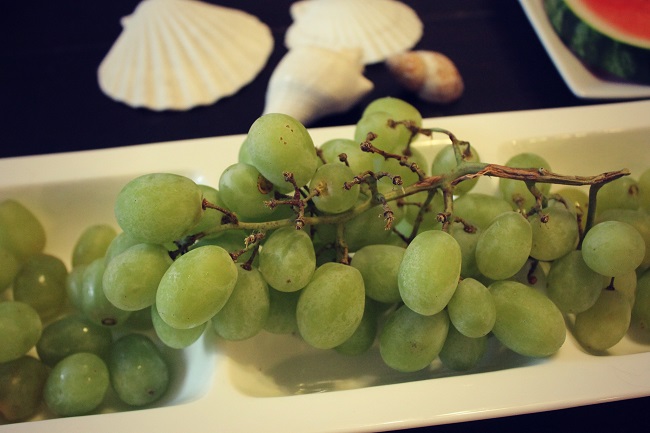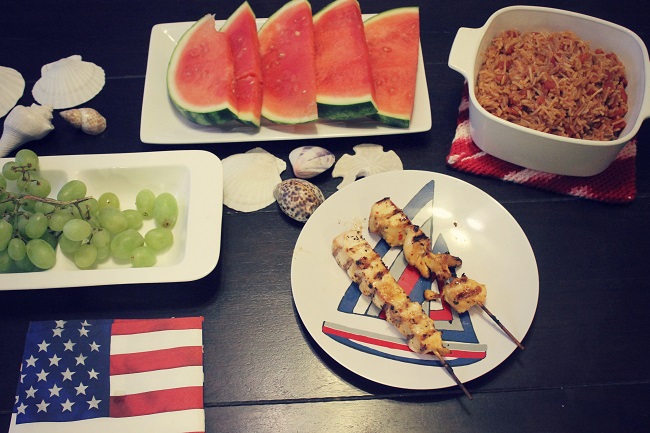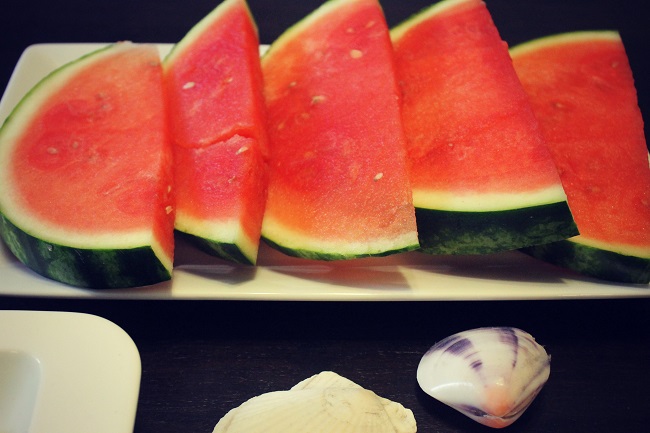 As I have said countless times on here, I am obsessed with watermelon in the summer, and this meal was simply heaven to me. The green grapes were SO good, too. Definitely a great choice. I also made some Rice a Roni to complete our meal (classy, I know). It was delicioso, and so easy, which as we all know is my specialty! ;) Thanks to Lucky Supermarket for providing so many great fresh finds for a summer BBQ!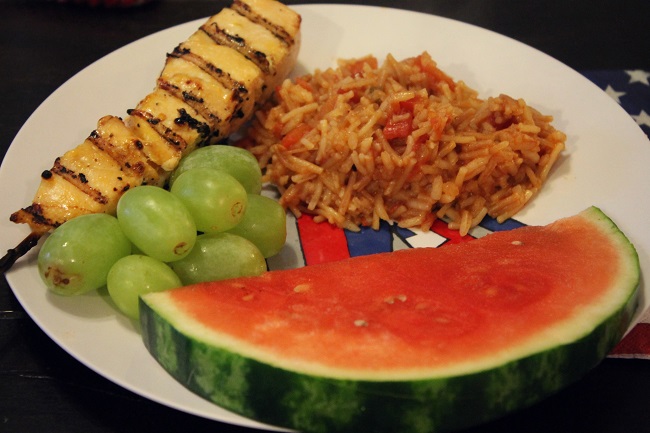 See my Google + album here for more photos!
Bonus: When you shop at Lucky, you can opt to have a percentage of what you spend go to a charity of your choice! So cool! #FreshFinds
Did you have a Labor Day BBQ?
What's your favourite fruit?
What grocery store do you shop at usually?
xo