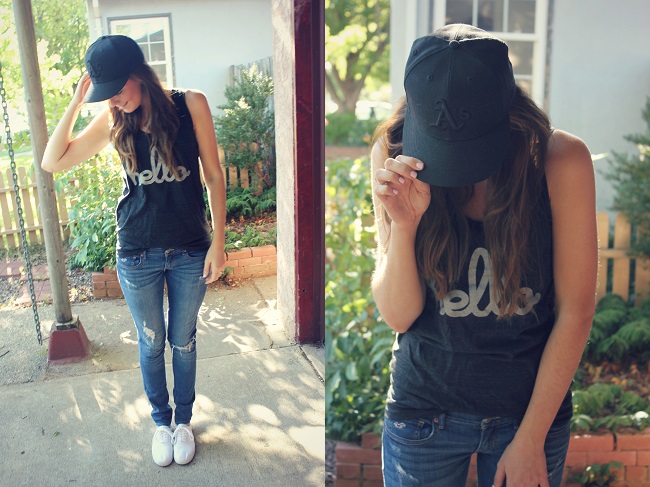 hat: lids (here and here)
top: hello apparel c/o (here)
pants: hollister
shoes: target (here)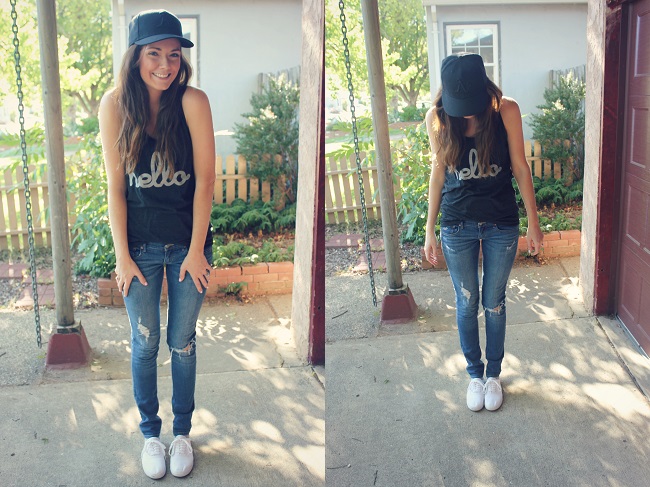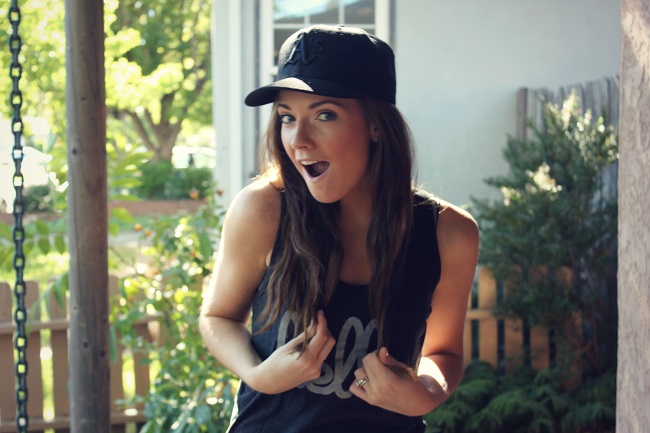 This is what I wore to
the local baseball game last week
. I'm alllll about the comfort when I'm picking my baseball game outfit. No lie, there was a lady at the game with a fancy dress and HEELS. I was like, oh no. You're kidding me, right? Like, a baseball game is basically the ideal place to be casual, and here she was, teetering around in her stilettos. I think she was lost. Yeah, I'm going with that. Anyway, I stole Zack's hat for these photos, because our hometeam is the Oakland A's AAA affiliate (there were a lot of "a's" in that sentence), and so I just really needed to wear an A's hat to represent. [Side note: the A's are tied for 1st place! Whattt!] But then, Zack wore the hat to the game, and I ended up wearing my grandpa's awesome old trucker hat instead. Vintage. And also, I need to get myself a baseball hat is what I have decided. I played softball when I was little, but can't for the life of me find my hat? I know for a fact that I kept it. I was on the Mariners and we were undefeated. [Another fun side note.] Needless to say, some closet digging will be happening this evening. I'm on a mission.
Do you like baseball games?
Did you play any sports growing up?
Would you wear heels to a ball game (please, oh please, just say no to this one)?
xo
(Linking up with Lindsey)

Read More on Katie Did What