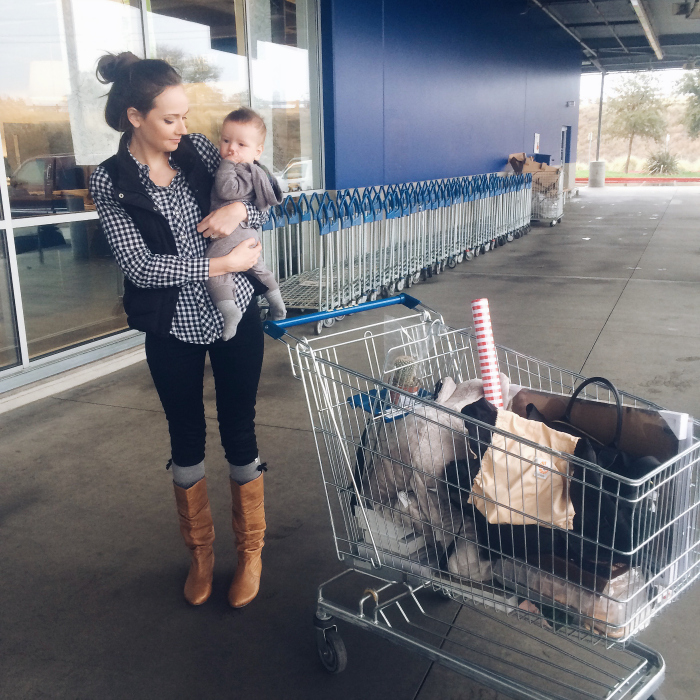 top: gap (similar, in pink– get $45 off $100 at gap with code SPREE, ends tonight!)
vest: old navy (similar)
pants: forever 21 (similar here and here)
boots: steve madden (similar)
sam's onesie: carter's
Can we just talk about Ikea for a sec? That place, it gets me every time. I start thinking about it way before we actually venture out to the store. One day, I'll just be sitting on my couch, perusing Instagram (as you do) and I start noticing all of these pretty things in different people's houses. And then I start brainstorming ways to re-decorate my own house. And then the obvious thought pops into my head: Well, clearly, a trip to the IKEA is in order. I mean, it is the mecca of all cheap home goods, after all. Plus, they have cinnamon buns. You can never go wrong with a cinnamon bun, is my motto. And so, a few days go by and my mental list of things I need- like, really, NEED- starts growing and then it gets to the point that, okay, it's time. Let's pack up the baby and head to IKEA. It's raining today anyway, so it's not like the day is good for much else. So off we go to the happy blue and yellow megastore.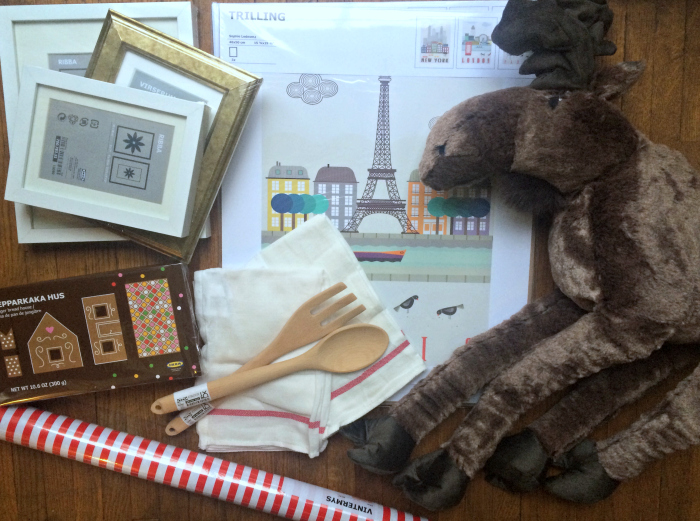 [just some of the things we got. There were many more picture frames and some cinnamon buns (of course) and also a lot more stuffed animals.]
And you want to know what's funny about Ikea? You cannot ever- not ever– just buy what is on your list. I dare you to, I really do. I have found it to be quite impossible. I've tried, trust me. It just doesn't happen. Because, you see, they have these picture frames that are only like, $1.99. You can buy anything for $1.99, that's practically free! And they have them in GOLD, so clearly you have to buy the white ones and the gold ones, too. Because, Christmas is just around the corner, and gold frames will go so great with your holiday décor! And we just had a baby, so clearly that meant we had to buy ALL OF THE STUFFED ANIMALS. And have you been to IKEA ever? Because, the stuffed animal selection, man. It's incredible. They literally have every animal you could ever want, and also some other strange creatures that, who knows what they are, but they are also NOT THAT EXPENSIVE. And when you are staring a gigantic moose in the face, you do not turn it down. You do not. It just goes into your cart, almost against your control.
And then, as you're nearing the exit, you are bombarded by a whole menagerie of PLANTS! And who knew you needed plants until now? But they, too, are like $1.99, so obviously you need plants. Even if you don't, you'd be crazy to pass them up at $1.99! So we bought a cactus. I don't even have anything to put the cactus in, but it was cheap, so I'll figure it out.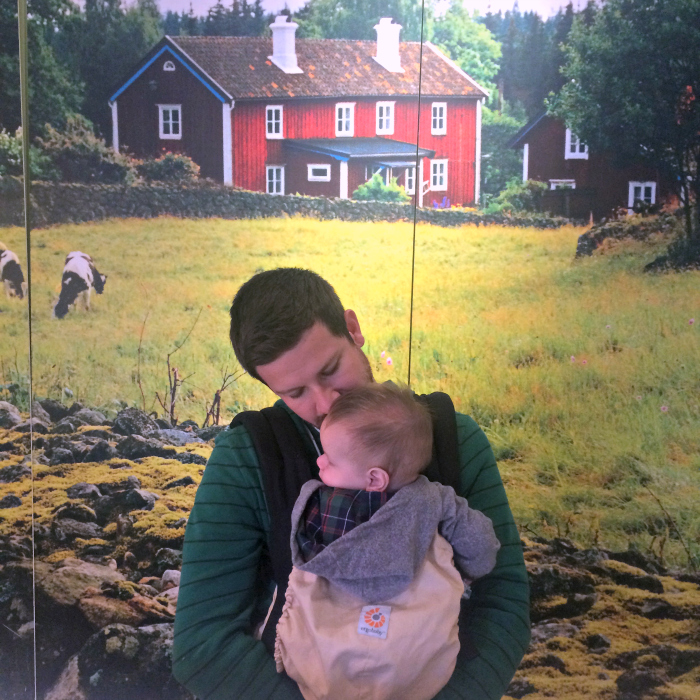 Also, cinnamon buns. And soft serve ice cream. And a hot dog for him and pizza for me. These were all necessities. And do you see that right there? How quaint is that? It looks like we just took a quick trip up to Sweden and enjoyed our meal in the Scandinavian countryside, doesn't it? Oh, that Ikea. They're good.
Have you ever been to an IKEA? What are your favorite things to buy there?
xo
Read More on Katie Did What