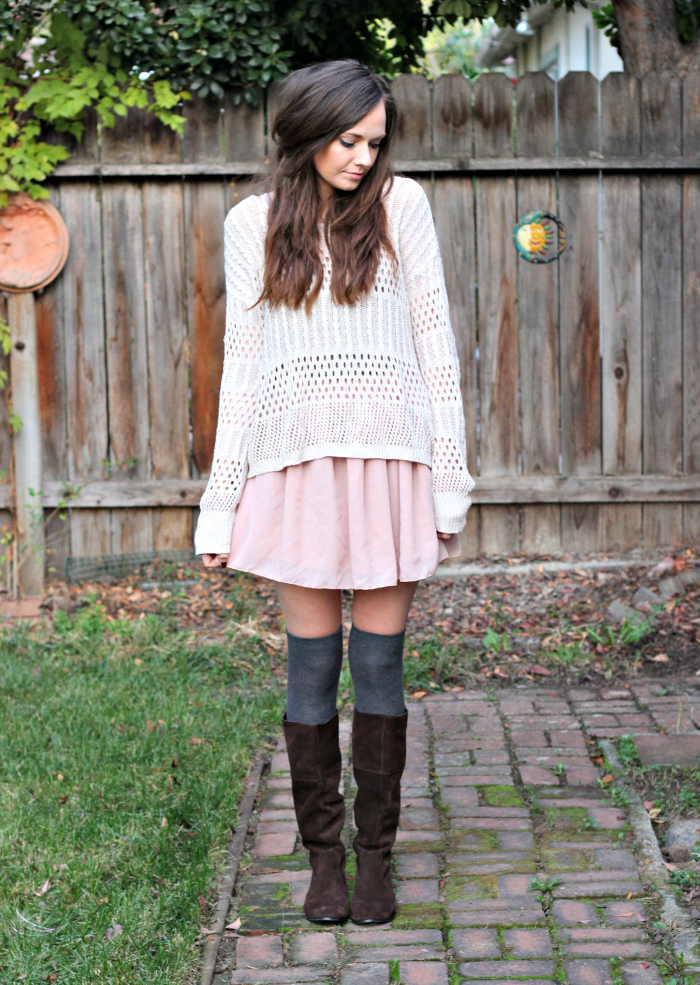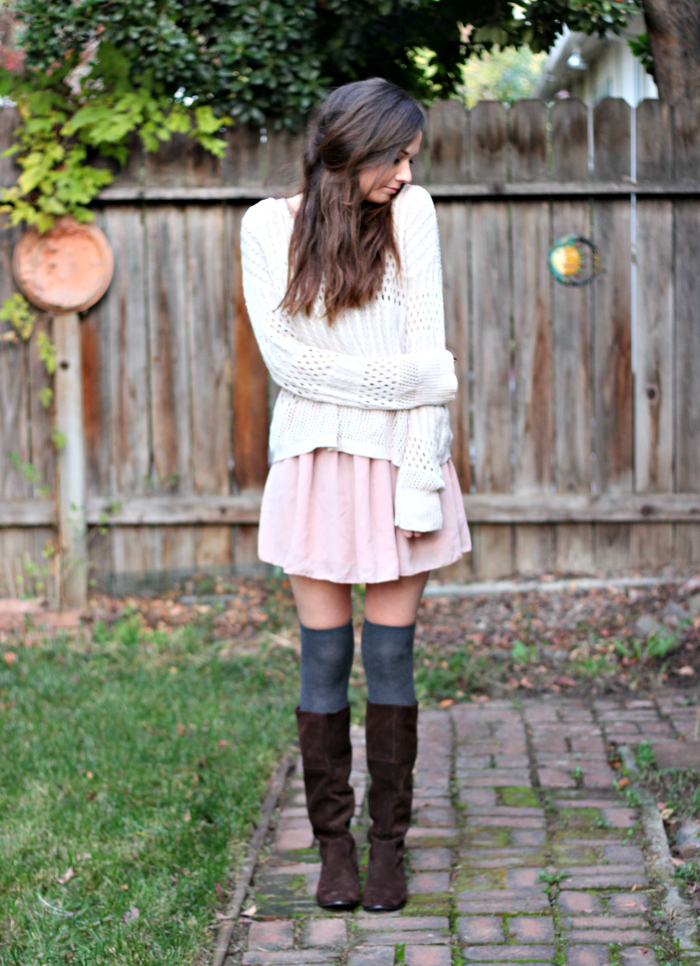 sweater: pins and needles via thredup (sign up HERE for $10 free on your first order!)
skirt: oasap
knee highs: c/o no nonsense
boots: urban outfitters (old)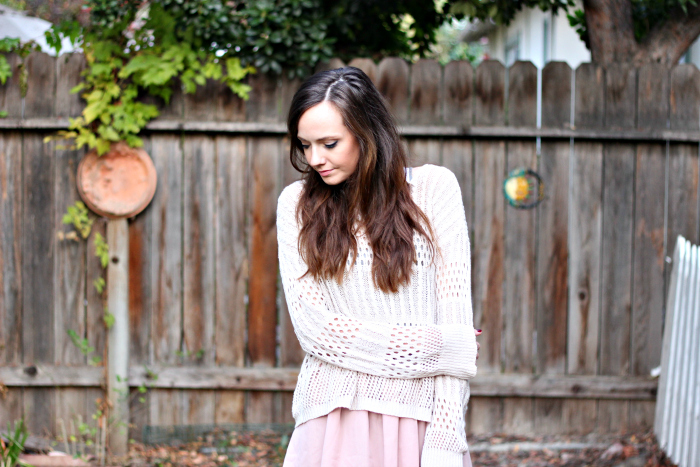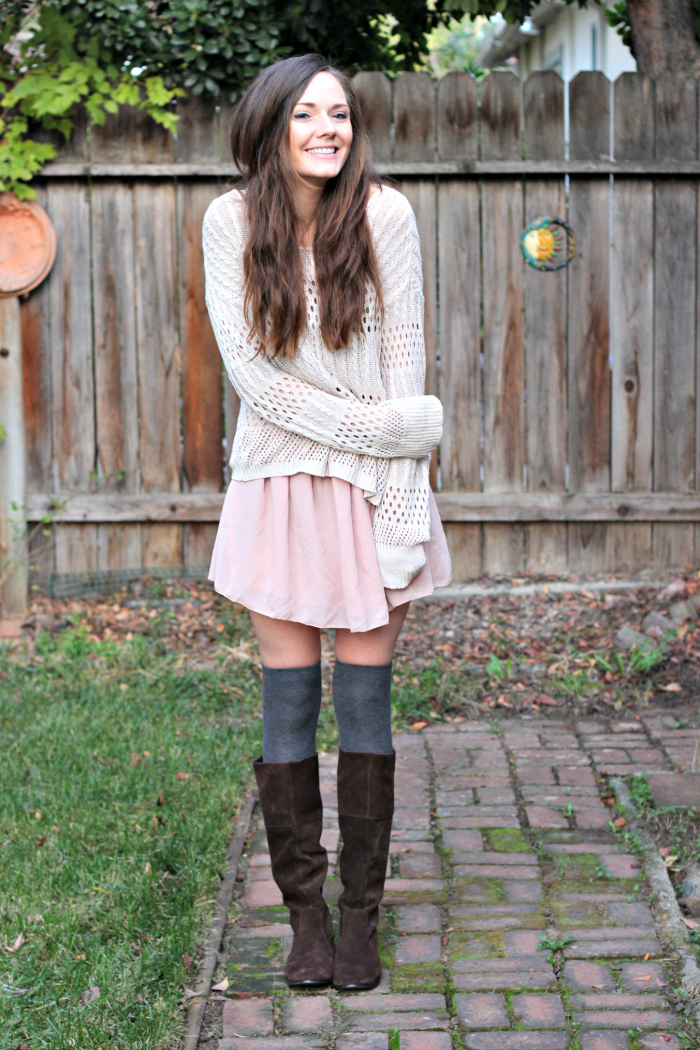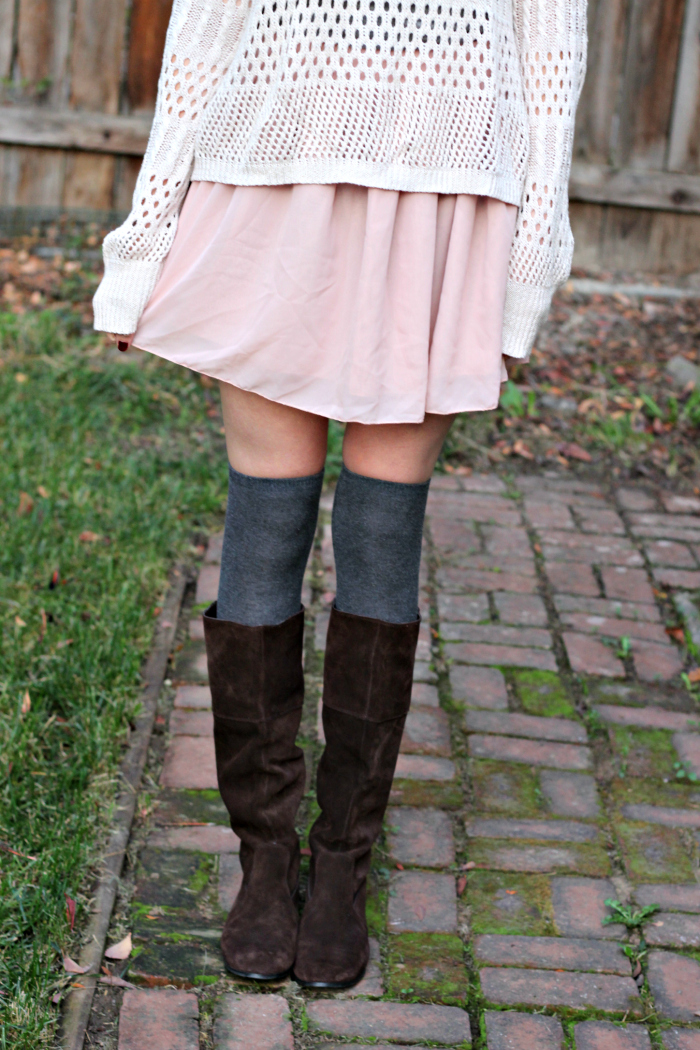 Have I mentioned how much I love fall fashion? Because, I really do. Love fall fashion. It's just the best. And knee high socks just make it better. Also, remember when I said I was going to wear more feminine pieces? Yay for me following through on that one!
xo
p.s. I wrote a fun article for mom.me on 10 things that annoy me as a parent, that didn't before. I have a feeling all parents can relate, and all non-parents will find the humor in it (I hope!) Let me know what you think!