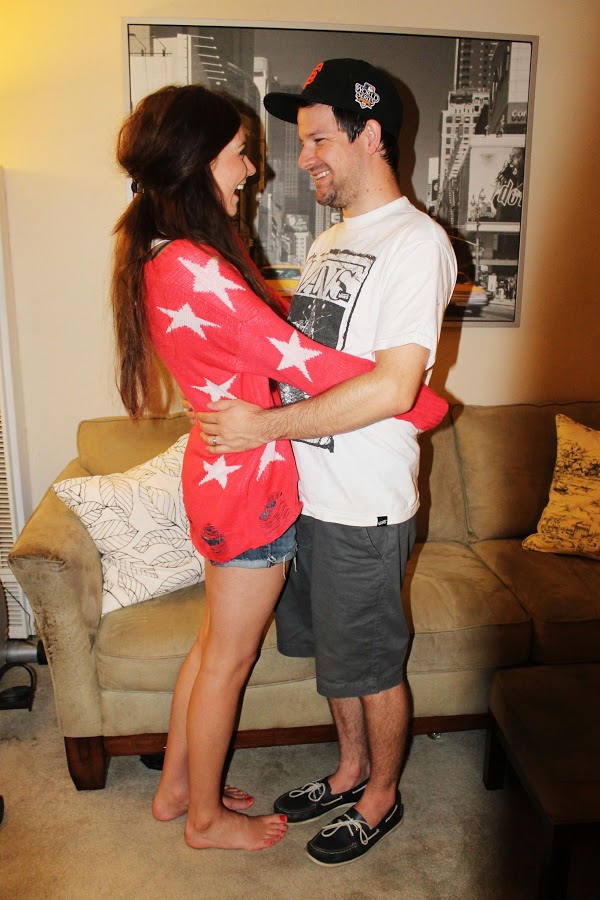 sweater: forever 21 (
here
)
Yesterday's Memorial Day party was so much fun, and I'll have a full photo-heavy post tomorrow all about it! But for now? For now, we must get to the most pertinent of topics at hand.
That's right, folks. The Bachelorette has returned in all it's glory, and since my last round of Bachelor quotes/recaps were such a hit (I think? I hope?) I have decided to reinstate them! Each Tuesday throughout the season you can come here and read the highlights of watching The Bachelorette with my husband. It got pretty hilarious last season (you can read my favourites here, here and here!) and I'm sure this round will not disappoint.
One thing: I will not be sharing any spoilers so you can feel free to read my "man quotes" (as I have dubbed them) without fear of knowing who got sent home or anything else really important like that! :) See? I care, I really do. And now, without further ado, here we go. The best of the man quotes from the season premiere!
Dude: "When she walks in the air gets sucked out of the room."
Zack: Wait, isn't that a bad thing? Wouldn't you suffocate? That doesn't sound good.
Zack: Is that Ryan Gosling?
Zack: Oh, snap. Chris Harrison's new wife.
Zack: Why is she already crying?
Zack: This is the cheesiest thing…
Katie: *starts singing* "On the wings of looooove!"
Z: Did you not see the rollerblades and the look back?
Des: "I love cuddling and sharing my life with someone."
Zack: Get a dog.
Chris Harrison: "How ready are you?"
Zack: Not ready at all.
Des: "I never thought I'd be here."
Zack: It's pretty disappointing, isn't it?
Des: "Am I dreaming?"
Zack: No, this is a nightmare.
Zack: This guy's over here giving advice. He just got a rose 2 minutes ago.
Dude: "I don't know what she thinks about me."
Zack: Obviously not much.
Zack: This guy sucks!
Zack: No one under the age of 35 should wear their hair slicked back.
Zack: Party's over, gentlemen.
Zack: Bro hugs all around.
Annnnd that was that. My own personal recap? It was really cheesy. Like, come on Des, enough with the "fairytale"/rollerblading/fluffy talk. Let's get real, k? K.
Did you watch last night? What'd you think?
Any favourites already?
xo