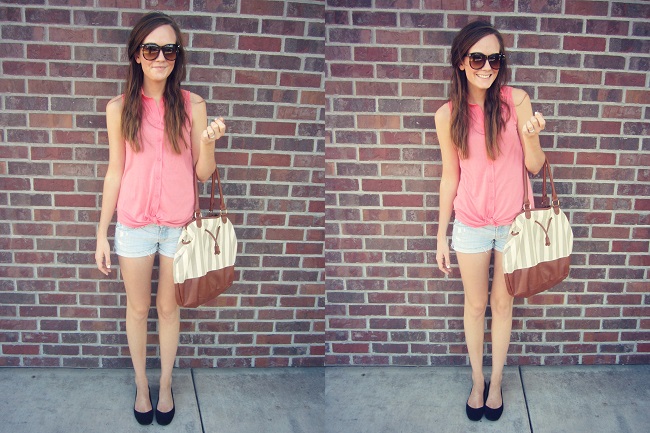 top: kohl's (here)
shorts: american eagle via thredup
shoes: steve madden (similar here and here)
purse: old navy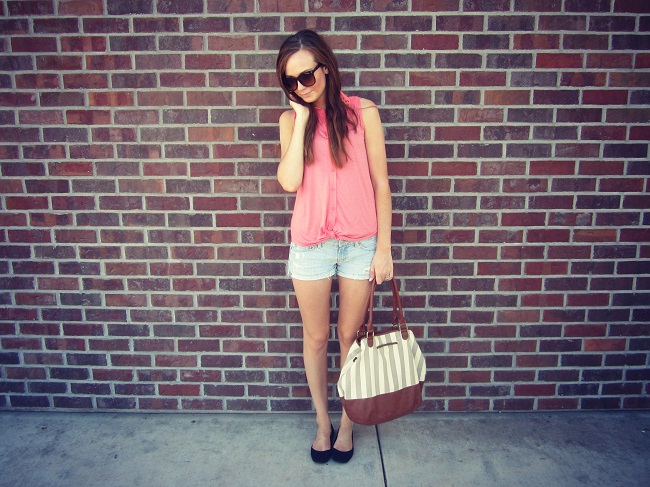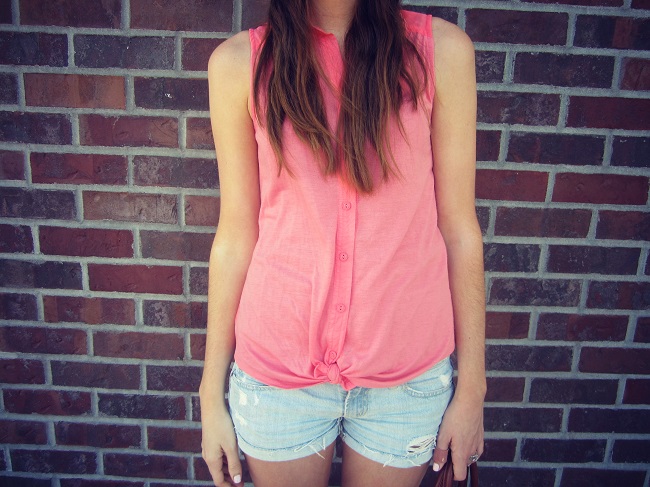 This is what I wore out shopping with the hubby last week. It was the perfect summer day and we were running errands and I saw the brick wall and thought it was a great backdrop for an impromptu photo shoot! And so, that's what we did! Because, why not? One of my favourite looks is ballet flats with shorts. I don't know why, I just love that they dress up a pair of cut offs even just a slight bit, and plus I have this undying love for ballet flats, always and forever.
Happy Thursday! Zack and I are going to a See's Candies event tonight, so that should be just as awesome as it sounds! I mean, life is just so hard sometime, you know? ;)
Have you ever had See's? If not, what's your favourite chocolate/candy store?
Tell me something random you're doing today!
xo