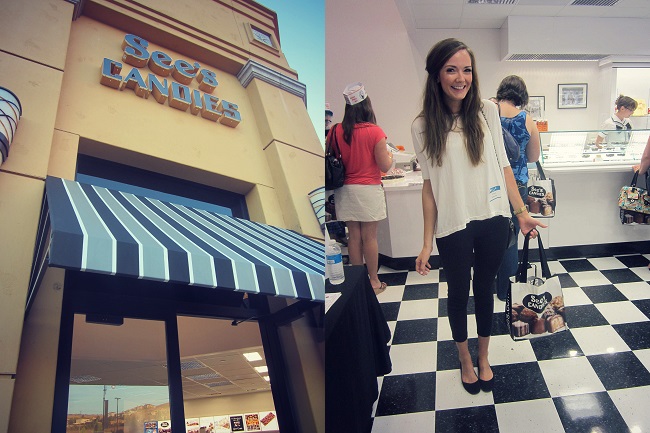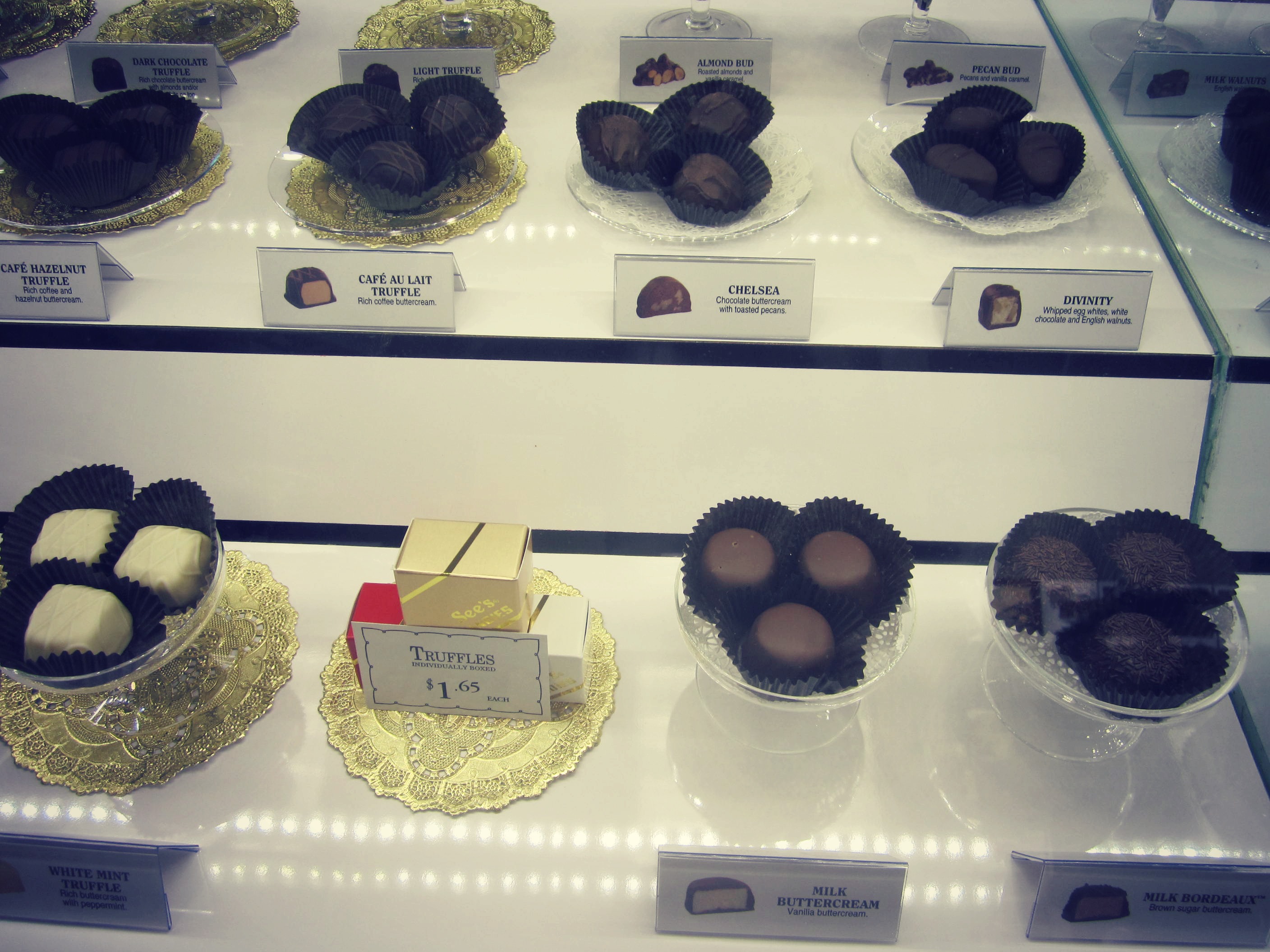 So we went to a PR event at See's Candies last night. Yeah, everything about that sentence just makes you feel soooo sorry for us, doesn't it? ;) I'm telling you right now, it was one of my favourite things that we've ever done. I guess I just really really like chocolate? But really. We met the regional and district managers and learned some cool See's history (like, did you know that the chocolate factory episode of "I Love Lucy"- a.k.a. one of the best episodes ever- was filmed in the actual See's factory in San Francisco? And also, did you know that they hand pack every single box of chocolate? I like them even more now) and we ate a lot of chocolate. I mean, twist my arm why don't you. We also got to don some hairnets and participate in a chocolate boxing competition. We came home with so much chocolate, and Lollypops, and peanut brittle (!!!) and I am one happy camper, let me tell you.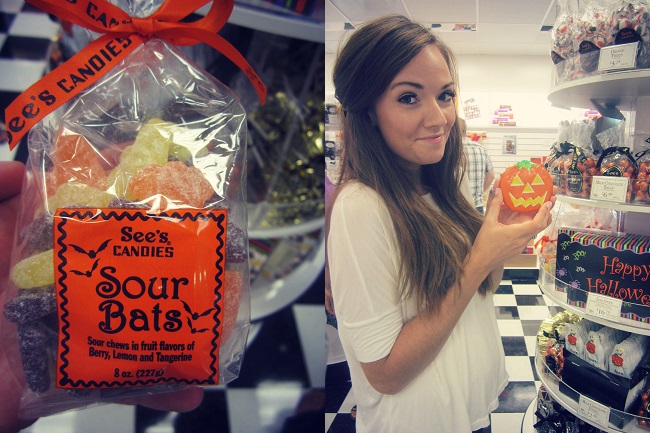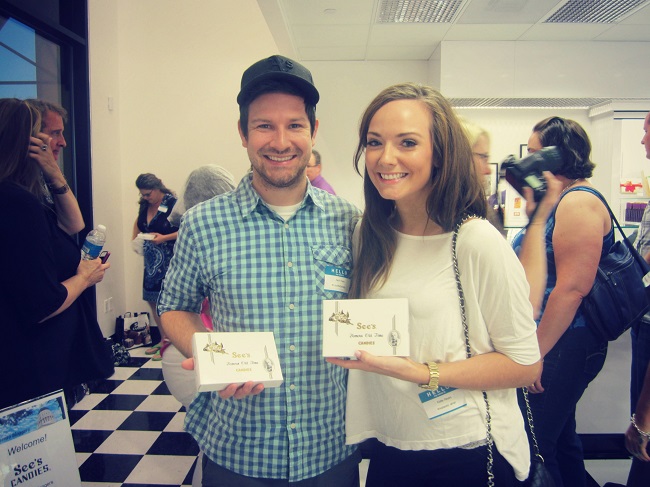 our boxes that we packed ourselves!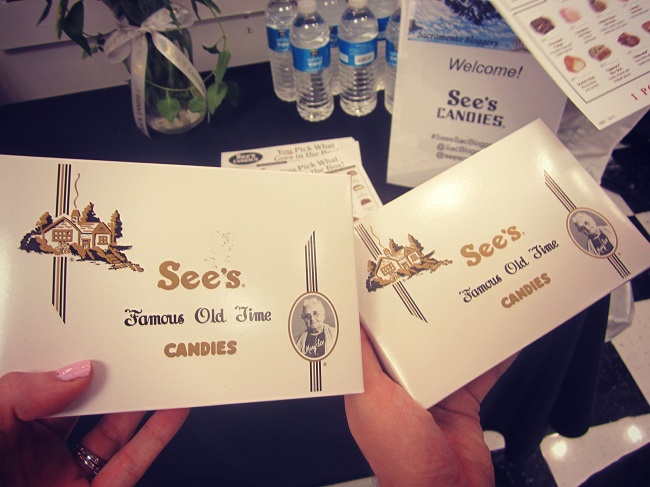 Moral of the story? Get thee to a See's. You will not regret it. Also, wear black and white while you're at it! It's really fun to blend in with the décor. ;)
Have you ever had See's Candies?
What's your favourite chocolate? Mine is Scotchmallow. The dark chocolate, marshmallow (which is actually a honey marshmallow, who knew?!) and caramel, oh my. Best combination in the world.
xo
This was not sponsored in any way by See's, I promise.