Hey guys! Welcome to my Saturday Series, "Some Things I'm Loving!" If you want to join me, feel free to link up below and we can all share with each other what we've been loving this week! :)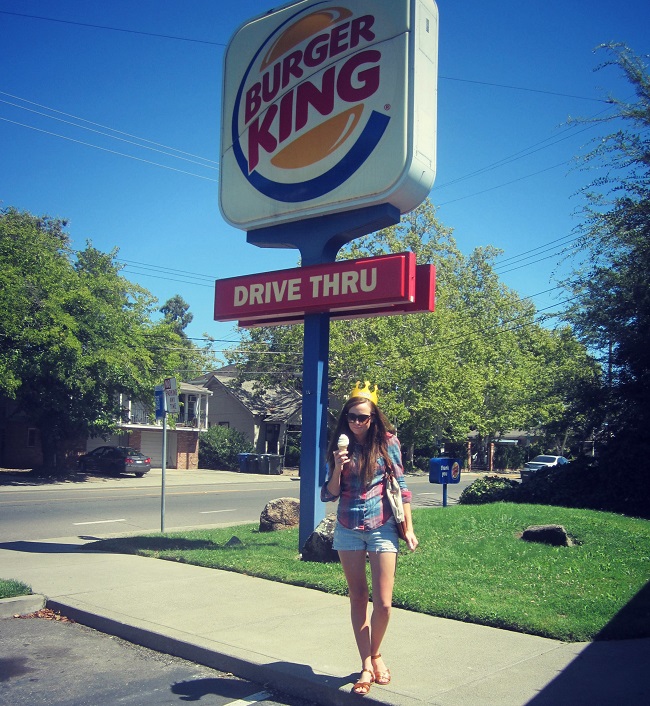 I had to.
Song: "Big Black Car" by Gregory Alan Isakov. I like how easy it is to listen to, and it's been playing a lot lately in my iTunes. It's a good 'un.

Workout: The Tone It Up Thigh workout! I did it three times through and it's awesome. Definitely felt it the next day!
Food: My turkey club from Evan's Kitchen that I had for lunch with dad and Zack this past week. Also, my dad brought us chocolate covered raisins and almonds. I love my dad. And there is soooo much chocolate in our house right now, it's pretty great.
Dessert: While we're on the topic of dessert, we stopped at Burger King (or the BK Lounge, as my husband likes to call it) for soft serve cones after lunch. Definitely up there in the tier of best soft serve cones ever. It was so cold and delicious and I don't know, I just really like soft serve, okay.
xo
Wanna link up with some things you're loving? Just add your link below! :) Please link back to me in your post! Grab the link-up button too, if you'd like!