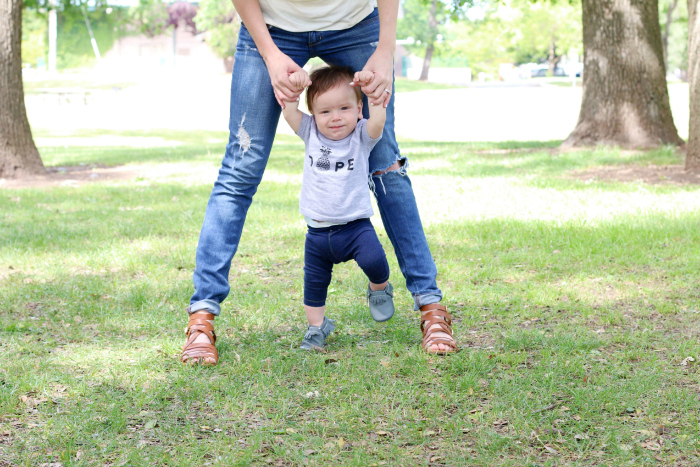 my jeans: hollister // my sandals: windsor // Sam's tee: c/o elemenotees // Sam's shoes: c/o stitches and soles // Sam's jeans: Target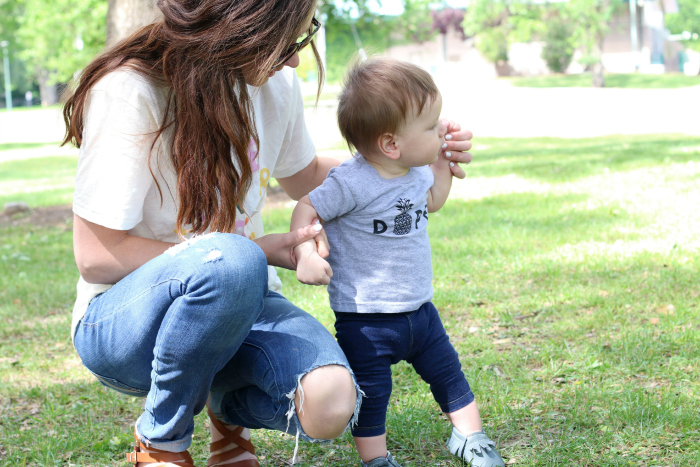 Isn't this little pineapple tee the cutest?! Every dope little guy or girl needs one! ;) It sums up my little California boy pretty well.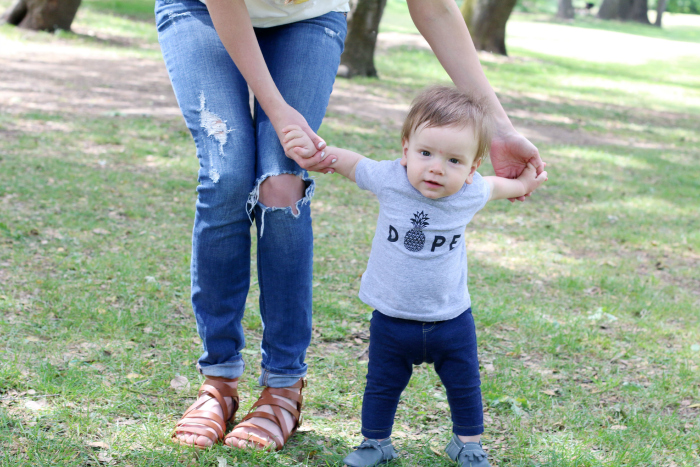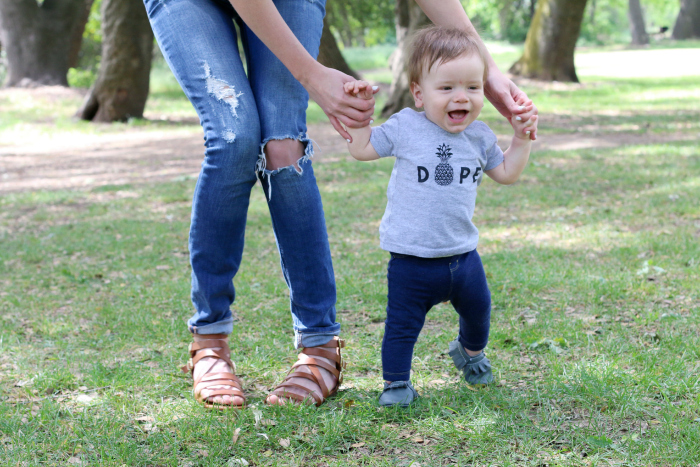 We have been practicing walking, but he's not there quite yet. He does, however, love holding onto our hands and "walking" that way, and we think it's pretty darn cute, too. One of our favorite things is to go to the park and bring a picnic and just enjoy the beautiful weather and each other's company. I'm excited for the sweet spring and summer days ahead!
Be sure to head to my Instagram for a fun giveaway with elemenotees!
xo