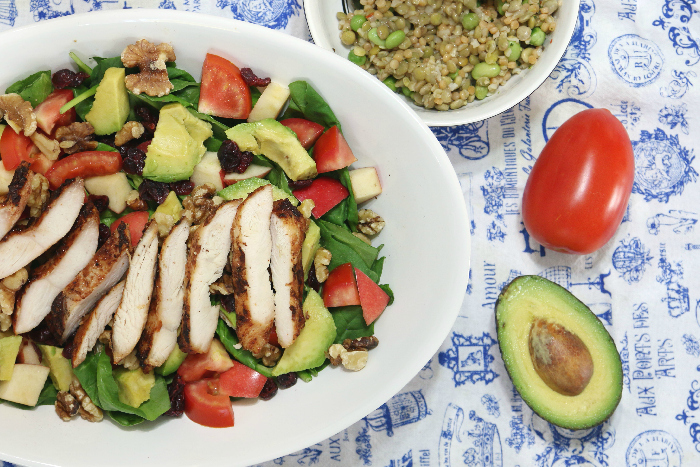 When it's hot outside, and time is of the essence, my go-to dinner is for sure a salad. Something cool, no need to use the oven, and quick and easy to throw together! I like to just pick whatever produce and cheese and whatnot is in my fridge, and build a yummy salad around that. I've got one of my very favorite healthy salad recipes to share with you today! If you'd like to see more recipes, I shared a few of my favorite summer salad recipes here!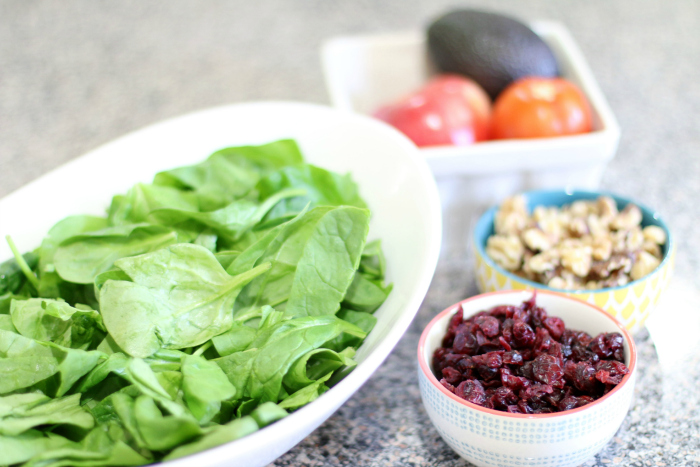 INGREDIENTS:
Spinach
Grilled Chicken Breast Strips
Avocado
Apple
Tomatoes
Walnuts
Dried Cranberries
Red Wine Vinaigrette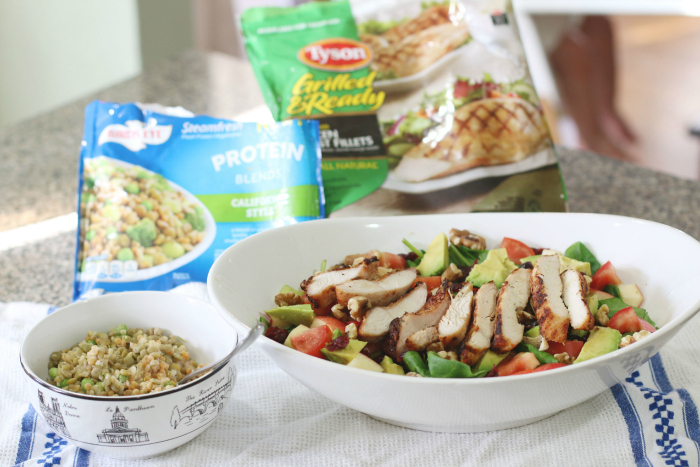 And I like to have something on the side too, usually a quinoa or bean dish. In this case, we tried the a pre-packaged protein blend with beans, lentils, edemame and more. It was pretty good! Trader Joe's carries a ton of this type of frozen side too. They have one with sweet potatoes and quinoa that is super good!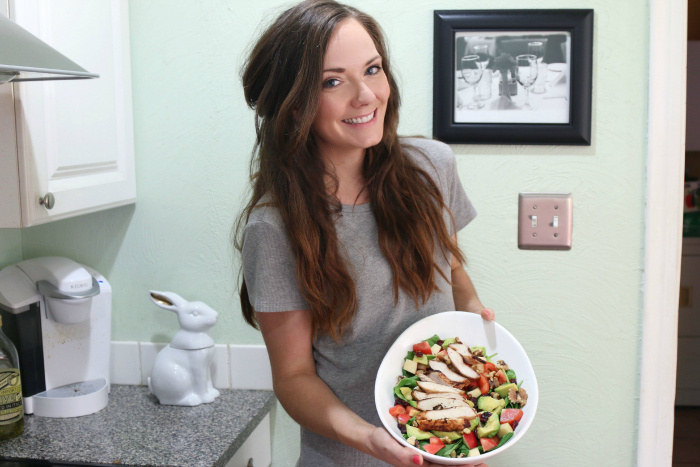 So there you have it! I love salads because I can feel like a fancy chef when really all you do is throw a bunch of things together. ;)
What's your favorite summer salad?
xo