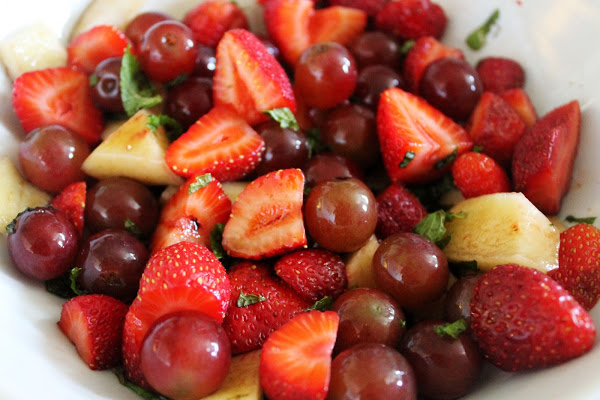 In this heat we've been enduring lately (I know you're sick of me talking about it already, but really, it's quite miserable and all I can think about!) I have only been wanting to eat COLD foods. I can't stand the thought of turning that damn oven on inside when it's already like an oven outside! Therefore, my food has consisted of Greek yogurt, cottage cheese, fruit on fruit on fruit, cold veggies, hummus, and salads. I thought I'd share some of the salads I've been eating lately.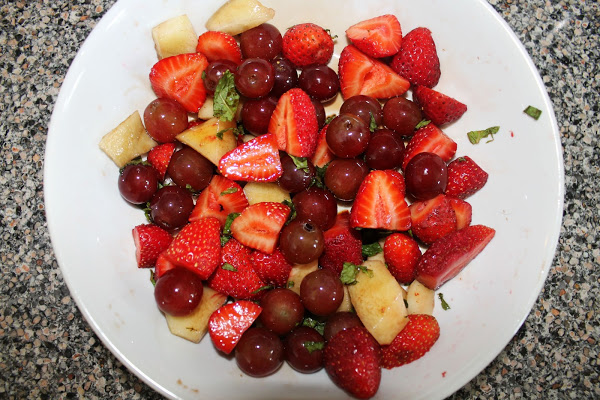 Fruit Salad with Mint and Balsamic: Cut up your favourite fruit into a bowl (this one has strawberries, grapes,  and white peaches), add some cut mint leaves and drizzle a dressing of balsamic vinegar and honey on top! This salad is also delicious with blueberries, bananas, nectarines, and the list goes on! Get creative with whatever you have on hand.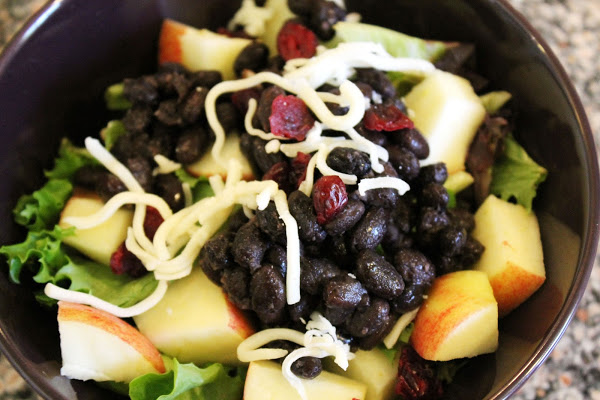 Black Bean and Apple Salad: Spring mix, black beans, cubed apples, craisins, and shredded mozzerella cheese. I love this one with a light raspberry vinaigrette dressing.
Loaded Chicken Salad: Spring mix, chicken (seasoned on the stove with some salt and pepper), chickpeas (aka garbonzo beans), sun dried tomatoes, mozzerella cheese. Whisk some olive oil and balsamic vinegar for a delicious and super light dressing!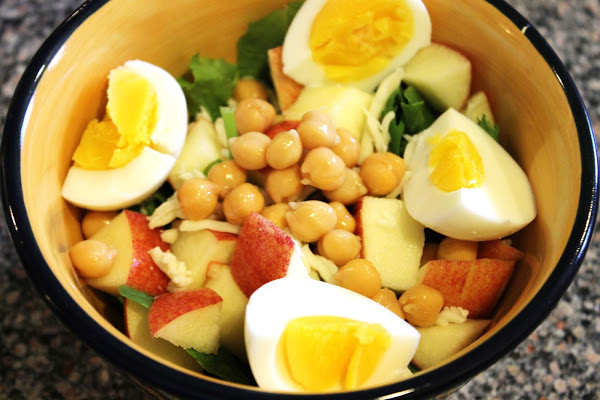 Egg and Chickpea Salad: Spring mix, hard boiled egg (quartered), chickpeas, cubed apples, mozzerella cheese. Drizzle on some olive oil and red wine vinegar!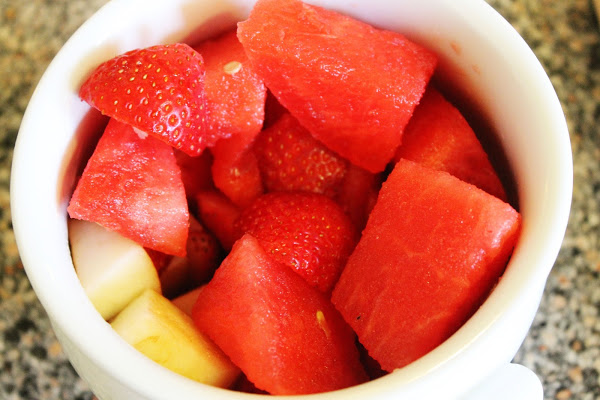 Fruit Salad: Watermelon, strawberries, apples, all cubed and thrown into a bowl. Any and all fruit will do. :) This is my very favourite snack or dessert or side on any hot Summer day!
Bon appetit! Let me know if you try any of these out.
What have you been eating lately?
Any favourite Summer salads you'd like to share?

xo

twitter
instagram
pinterest
facebook