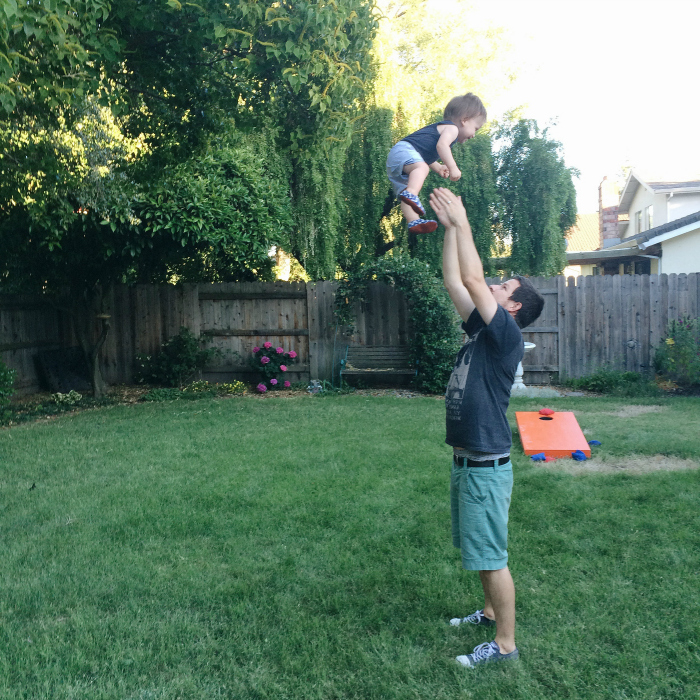 First, some adorable photos from our Father's Day this year. We celebrated Zack and then headed to his parent's house for dinner. It was such a perfect day! I love that man and he deserves more days devoted to him! I never knew I could love him more than I did when we got married, but then we went ahead and had a baby and HOLY COW, I love him a million times more each day. The way he is with Sam is pretty much just the sweetest ever. I love the relationship they are forming. He is kind and patient and fun and sweet- all things about which I am not the least bit surprised. It just makes my heart so happy. Okay, e-nough with the mush.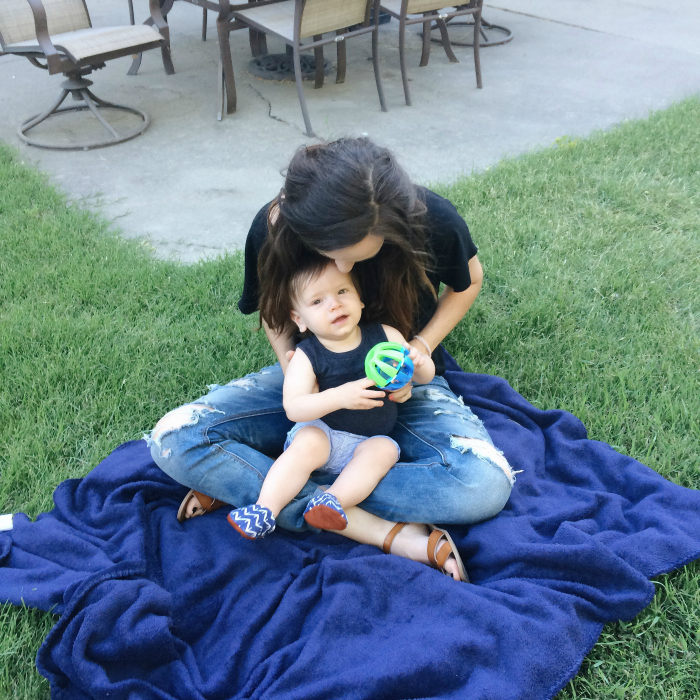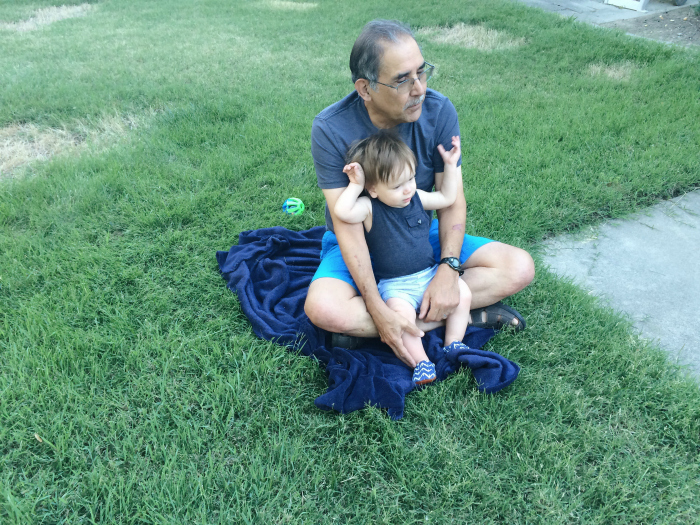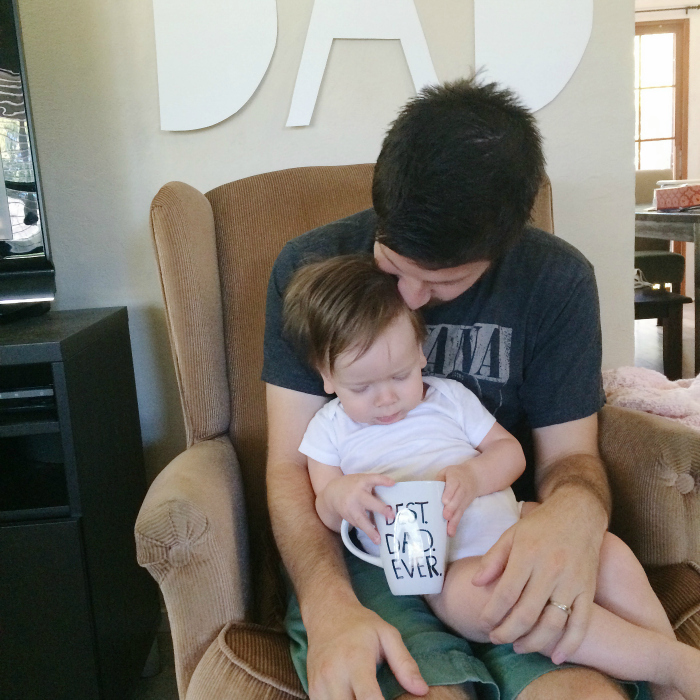 A little homemade mug action, from Sam. ;) I just wrote on the mug with a Sharpie and baked it in the oven on 400 for 30 minutes, leaving it in to cool completely before removing from the oven.
Annnnd now it's Man Quotes time from last night's Bachelorette. Which, wooo-wee, did you watch? It was a DOOZY. Okay let's go. (Last week's here!)
About the Ian debacle: They picked some weird guys this season.
Ian: "I don't think she's nearly as complex as I am."
Zack: Nobody's as complex as you.
Ian: "I'm an interesting guy."
Z: I'm good enough, I'm smart enough and doggonit, people like me. (IF YOU KNOW WHERE THIS QUOTE IS FROM, WE CAN BE FRIENDS).
Ian: "I'm tired of talking about farts."
Z: This guy hates farts.
Ian: "I went to Princeton."
Z: Wait… Did this guy go to Princeton? Because he hasn't mentioned it enough.
Nick: "I love what we bring out in each other."
Katie: They've known each other for like a week…
Z: No, they've been texting.
Z: This dude's wearing like 5 bracelets.
Z: Wait, the industrial welder with the anger problem… He shouldn't even be here any more.
Kaitlyn: "To me, intimacy is an important part of a relationship."
Katie: CLEARLY!
Kaitlyn: "I'm sure you guys noticed that Ian left."
Z: Nope, didn't notice. No idea.
Kaitlyn: "He questioned my intentions and why I'm here."
Z: So did this welder. Put him in the same car.
Chris Harrison: "We haven't had much time to talk."
K: NO, you haven't. We've missed you, Chris!
[They pass a few Irish dancers in the street]
Z: Where's Michael Flatley?!
Nick: blah blah blahhhh
Katie: She is eating it up.
K: They're having dinner in a church? This seems sacrilege…
Kaitlyn: "And I'm afraid that people judge you because you were on a season already."
Z: No, people judge him because he was a total douche last season.
Nick: "This place is so beautiful. It's so lovely."
Z: Yeah, because it's a church.
Kaitlyn: "I don't want this to be an issue."
Z: Nah, the guys will be fine with it.
Nick is the one that called Andi out! Is he going to call Kaitlyn out, too?? Except, it was with HIM this time.
The Cranberries are playing!
Z: This better become the new Bachelor Band.
Z: Oh boy, time for Shawn to go crazy now.
Shawn: We had a great time together off camera.
Z: She had a better time with Nick off camera.
Yep, that's a good place to end it.
xo