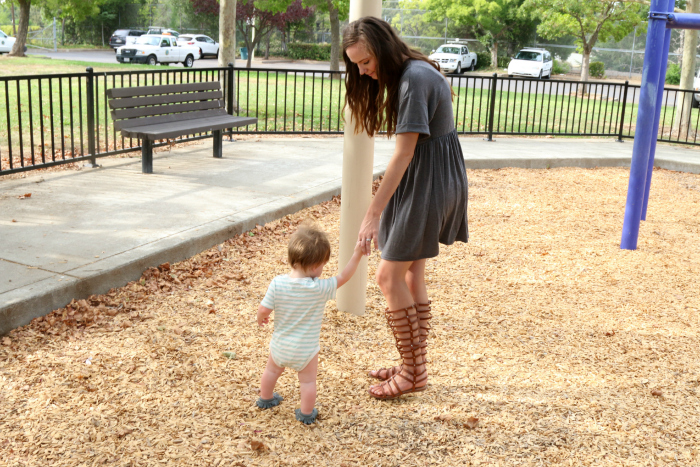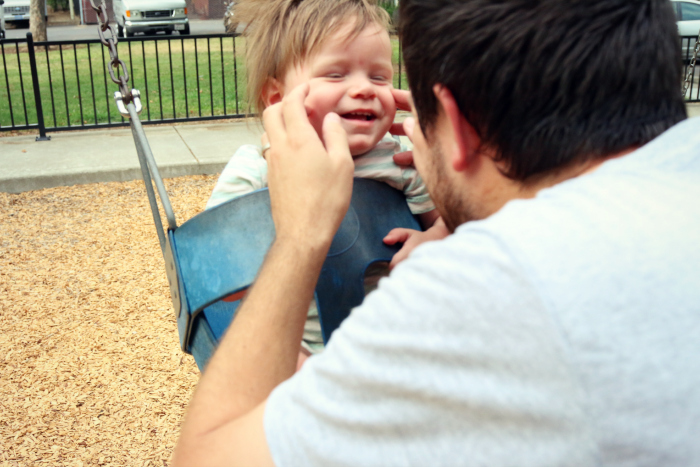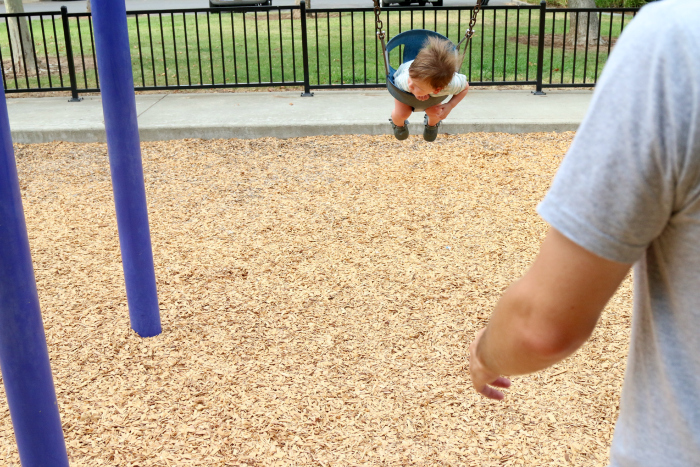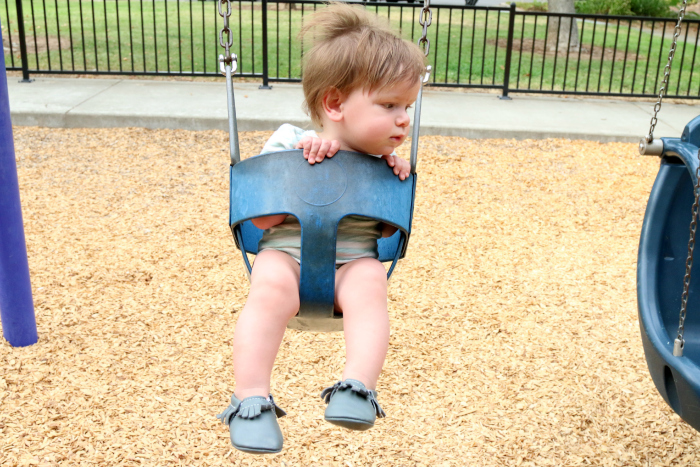 Love that little sunshine boy of ours! We had a fun day at the playground yesterday. I think I could watch him swing forever- he's so tiny in that swing and he loves it so much. He has no fear, either. The higher, the better!
Time for Man Quotes from last night's episode of The Bachelorette! I can't believe we're already down to the wire here. Men Tell All next week and then the finale! Craziness.
Kaitlyn: "Shawn and Nick don't like each other. It's taking away from the way I feel for both of them…"
Zack: But I'm still going to keep them both.
Kaitlyn: "Ben's just… Ben. It's easy and it's nice."
Zack: Ooh! "It's easy!" The kiss of death!
Katie: I mean, Ben is nice and all, but… This date is suuuuuch a snooze-fest.
Katie: I want to go golfing in Ireland!
Katie: Shawn is so going to beat Nick up.
Kaitlyn: "Thinking of marriage and the longevity of marriage, that's where I have concerns with Nick…"
Zack: Well that's kind of a BIG thing…
Kaitlyn: "And then there's Ben… He's so nice and so handsome and so great…"
Zack: And SO easy, and so not who I'm keeping.
Zack: Chris Harrison should break up with them for her.
Nick: "I'm very present with her."
Zack: Your presence is your present.
Katie: Shawn and his daddy are twinning!
Shawn: "I have something I need to tell you…….. I love you."
Zack: The producers totally gave him a bonus for wording it that way. Made for easy editing!
I'm totes #TeamShawn. What about you?
xo