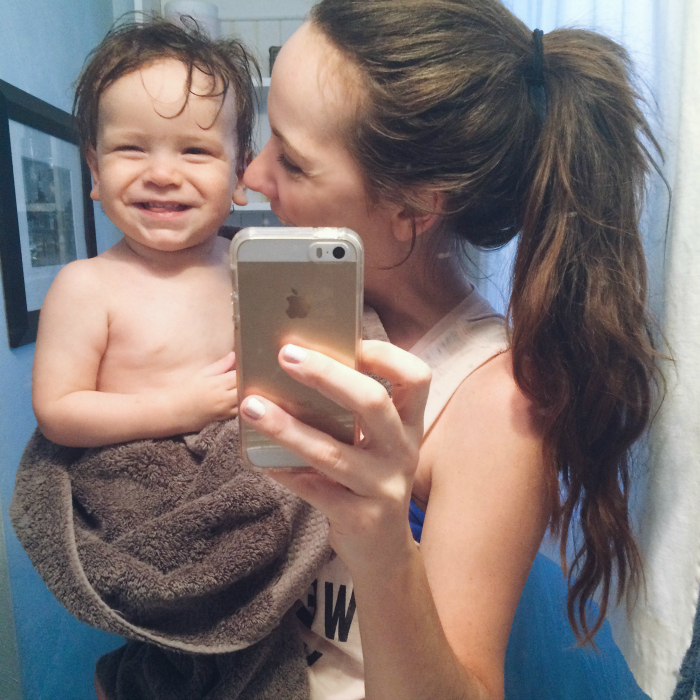 So my baby turned 15 months this weekend. This age is so much fun! Yes, I say that every time, buuuut this time I really mean it. ;)
Sam has his own little spunky personality that is just shining through. He's silly and loves to make everyone laugh. He is always singing and making the cutest little noises. He says "mama" and "dada" but that's about it as far as English goes.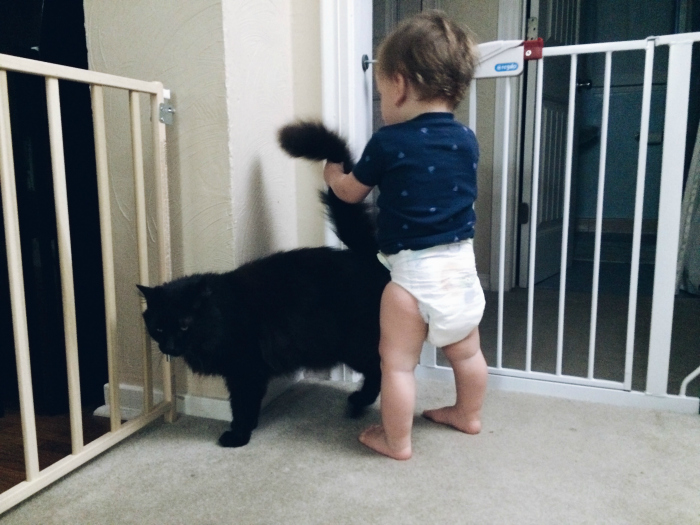 He gets SO excited whenever he sees a cat or dog. He's getting better at being gentle with our cat, but is still pretty rough. Definitely something we have to work on before Baby #2 comes! Thankfully, our cat is so good and doesn't mind the roughness and tugging at all.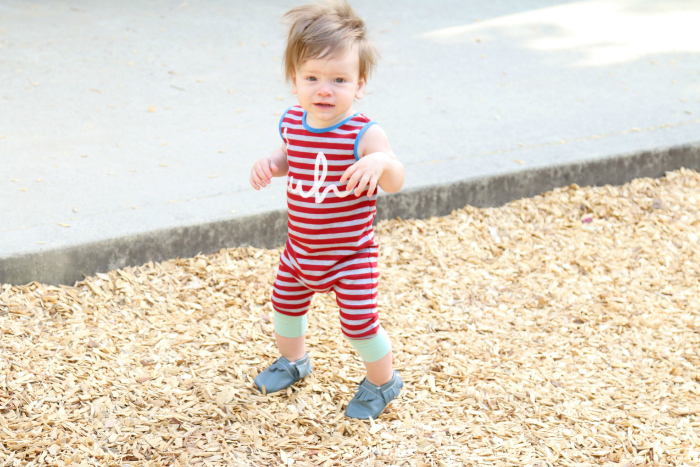 He is walking so steady now and always holds his arms up when he does- it's the cutest. He's practically running everywhere now, which can be a scary thing! He is content walking around the living room holding various toys (he's particular to his blue shovel and his bunny girlfriend) and could do so for hours on end. When he picks something up he flicks his wrist back and forth, inspecting it oh so carefully.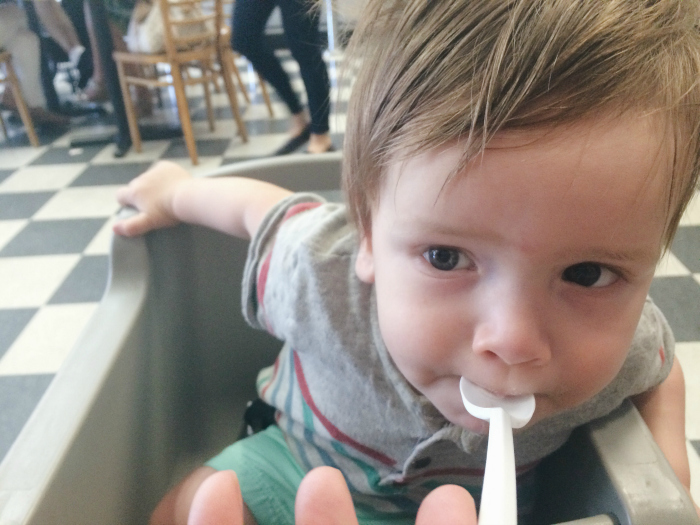 He eats whatever we do and is learning to use a spoon himself, too, which usually results in a big ole mess! His favorite foods are pasta with red sauce, blueberries, bananas, peanut butter sandwich and smoothies. It takes him a few minutes to warm up to any new visitors, but once he does they are his new best friend.
Bath time is his favorite, and he loves to splash and get water all over! He also loves swimming- he's our little fishy!
15 month sleep schedule:
8am- wake up
11am- nap
3pm- nap (sometimes)
8:30pm- bedtime
He has been sleeping through the night so well, too! We're pretty pleased about that!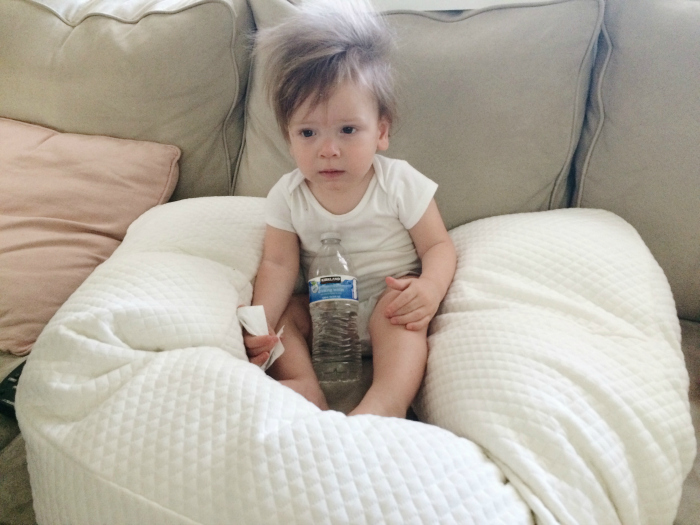 His hair is literally completely out of control! It is the main thing everyone always comments on. It's his perpetual bed head and I love it dearly. I say I'm never going to cut it buuuuut I think I might need to tame it just a little. Yesterday at the grocery store a sweet lady said that he looked like a little radish! That was the final straw for me, haha! It's my favorite but I have to give him a chance here! ;) So a MINOR, teeny tiny little haircut is in order soon…
15 months is so fun and we are definitely soaking up these days of just him while they last! He is our little light.
xo