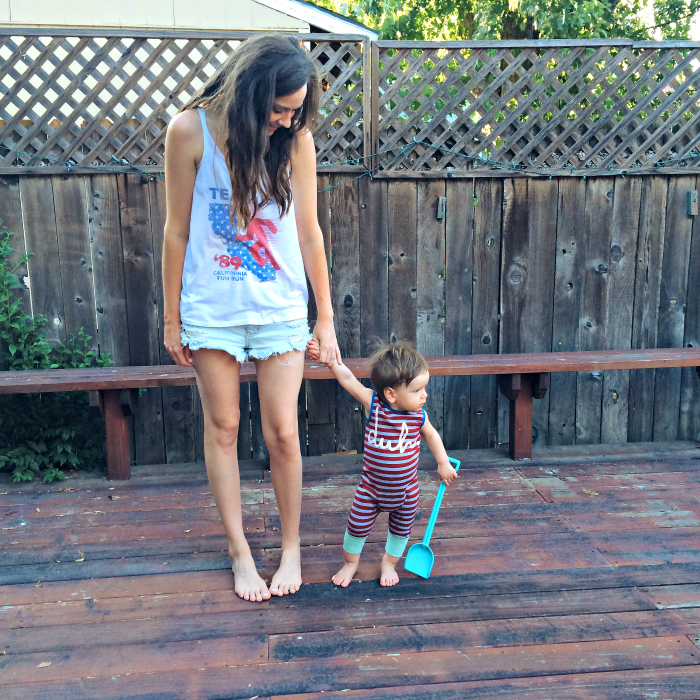 top: c/o tipsy elves // shorts: riffraff (similar) // Sam's romper: c/o rags to raches
We were all three sick on the 4th of July. We had just gotten home from our week-long vacation in Sea Ranch and the bug just hit us- hard. So our Independence Day was spent lounging on the couch all day, eating ridiculously unhealthy food, snuggling and watching movies. And peeking out the window at our neighbor's fireworks display. It was actually pretty good, especially considering I'm not a big fireworks fan. From a distance is always my choice. ;) Plus, anything is fun if I get to do it with my boys. Even being sick.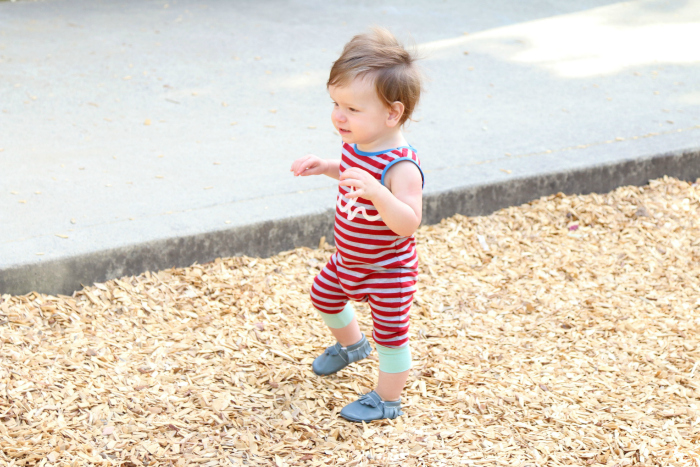 Yesterday, we headed to the playground, since we've been sick for like a week and we all needed to GET OUT of the house. Sam had a hay day exploring the playground, sliding and swinging. And we had fun watching him. :) And this romper that Sam's wearing? I kind of want every one from Rags to Raches, they are too cute!! The new baby will definitely need one, too. I'm officially obsessed.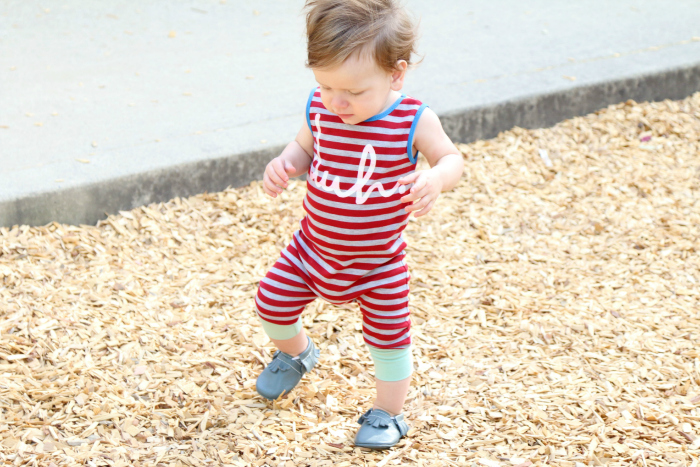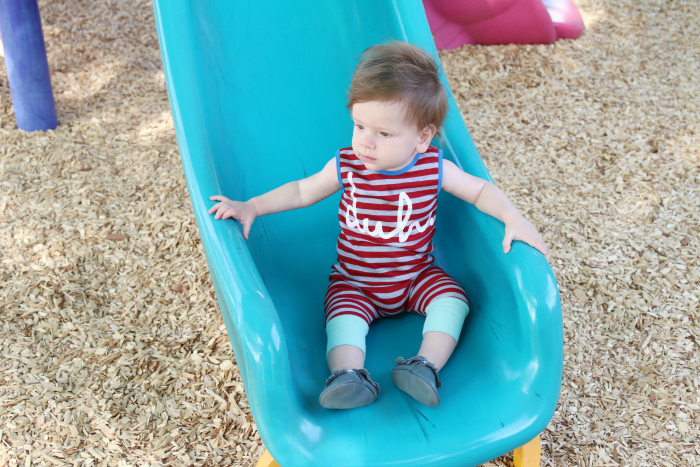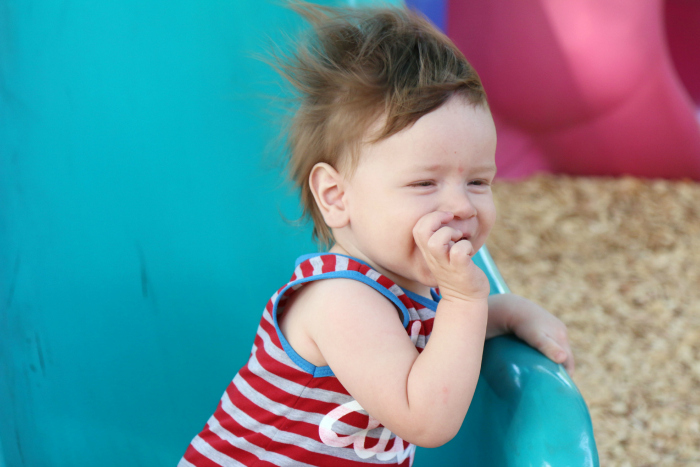 THAT HAIR DOE. It was pretty windy and whenever it blew his hair, he smiled so big. He loves the wind!
How was your 4th?
xo
p.s. TODAY IS MY HUBBA HUBBY'S BIRTHDAY! Everybody wish him a happy birthday in the comments! I know it would make him smile. :)
Read More on Katie Did What