stroller: c/o quinny
Okay, so I have a little back story before getting into just how much we love this stroller: we were sent the Quinny Buzz Xtra in exchange for a review I did on another website that I write for. We instantly fell in love, for all of the reasons I will soon get into, but then the unthinkable happened. Our stroller was stolen straight out of our car. We were devastated. We have tried a handful of strollers, and this was far and above our favorite. I reached out to the company, and they actually offered to send us another stroller! Brand new! I was blown away by their empathy and generosity! Quinny is doing customer service RIGHT, my friends. And thus, today, I wanted to share all of the reasons why this stroller is so awesome.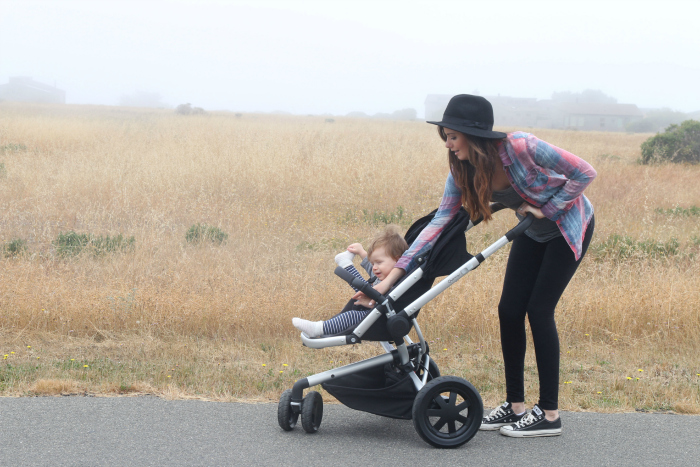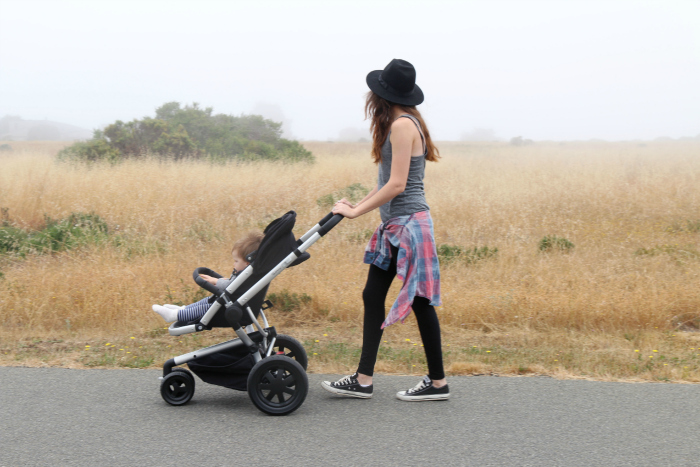 It looks great. Now, this is certainly not the most important factor of a stroller, because you want functionality above all else, so this may sound silly, but looks are important to me in something that I'm going to be pushing around the majority of my days, you know? So yeah. This stroller nails it in the looks department. It's sleek, modern, I LOVE the all-black with silver detailing and it just looks, well, cool. So, there's that.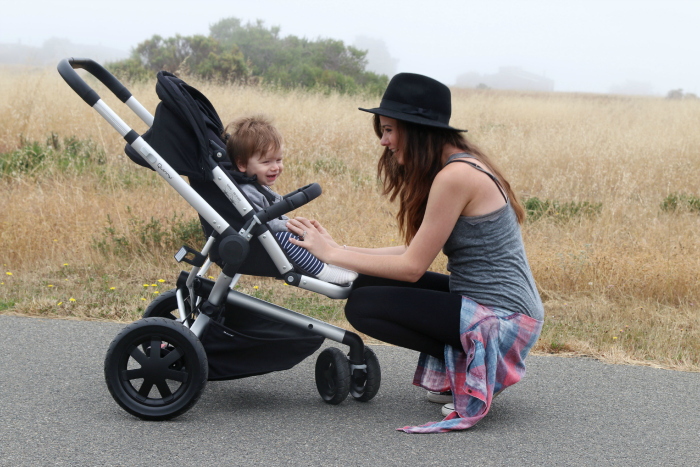 Okay, now for functionality. This thing rides like a dream. It is so smooth and the steering is seamless. You can adjust the handlebar, which is great for all heights. The wheels are nice and big and handle bumps and turns easily. I love love love the sunshade, which we actually used while on walks by the beach to keep bugs out! The sunshade completely protects Baby, which is so reassuring as a parent. The seat is super plush, which I'm sure Sam appreciates. ;)
And let's talk about the folding. It is amazing. It folds up super easily, and thanks to the hydraulics system, it unfolds automatically! It is a dream. It's also not terribly heavy, and I can easily load and unload it in and out of the car myself, which is a big deal. I also love that the seat can be facing you or the world, and also can be adjusted to three different positions, depending on the size of your baby and if he is sleeping or not. ALL GOOD THINGS. They seriously left nothing out with this stroller.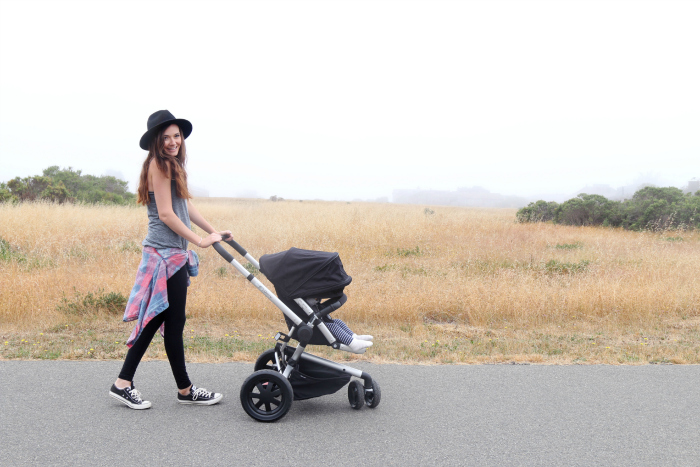 I cannot say a bad thing about the Quinny Buzz Xtra. So yes. If you are in the market for a new stroller, I absolutely recommend this one. It is a good quality stroller that is well-built and is sure to last.
What kind of stroller do you have? Do you love it?
xo