This post is sponsored by Carter's; however, all thoughts and opinions expressed are my own.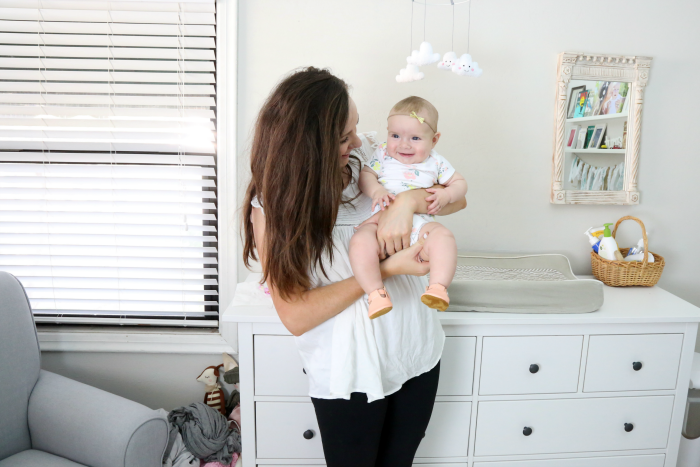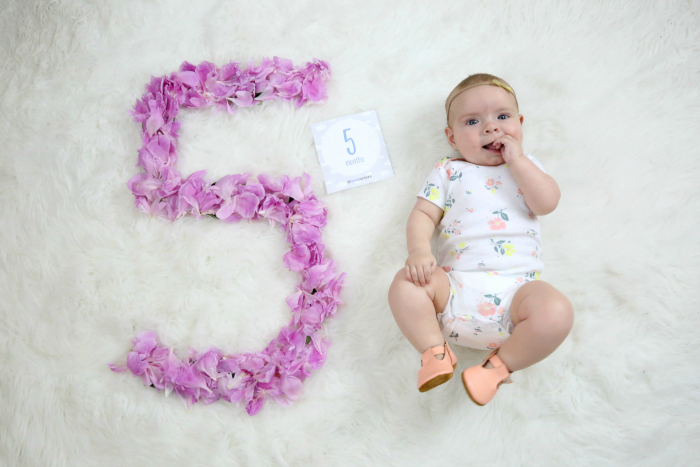 Before I had Sophie, I knew that I wanted to take a monthly flower photo of her. There's just something about having a girl- all of a sudden everything needed to be floral and pink and pretty! Is it just me? I don't know. So now that she is 5 months (5 months?!?! See her monthly post here!), I have a few of these monthly photos under my belt. I know they are going to get more difficult the more mobile she gets, but I have an inkling they will still be just as adorable as always. :)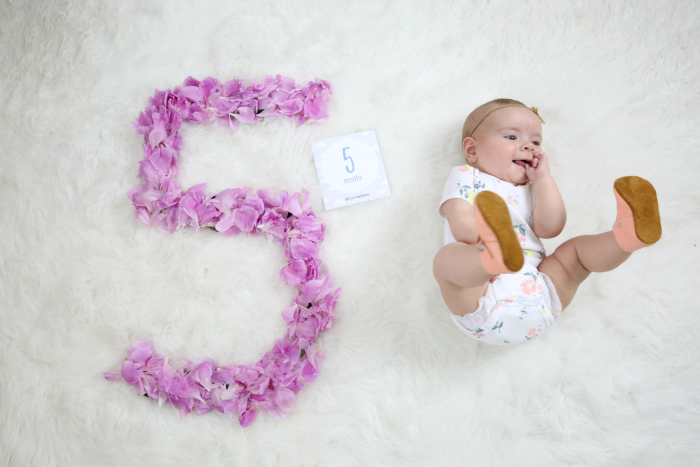 Today I've teamed up with Carter's to share a few tips on getting that perfect milestone photo, because it definitely isn't the easiest thing to do! And I always end them sweating a little, if we're being totally honest. But it is so worth it!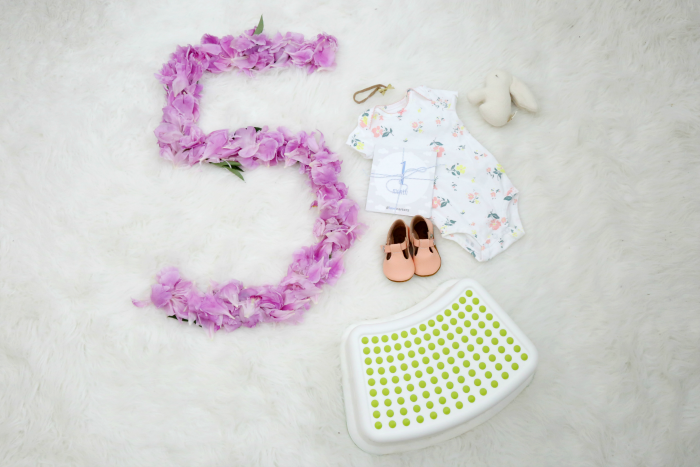 STEP ONE. Make sure your baby is happy!
This is a no-brainer, right? Don't try to take her photo when she's tired/hungry/upset. Really prime her for the photo, and pick a time when her belly is full and she's awake and happy! For Sophie, this means right after a nap and eating. She's the most alert and you're guaranteed lots of smiles and coos- the best for photos! :)
STEP TWO. Choose your medium.
I love using different flowers and positioning them into the number month that corresponds with her age, but another way to do it is to use these cute little milestone cards from Carter's! Much easier and way less work for you. ;) Whatever you choose, make sure to get everything ready and how you want it before putting your baby in the situation. It'll make it much less stressful!
STEP THREE. Good lighting.
Good lighting is key! I always do the photos in the daytime, when natural light is best, and I also bring in the big guns, aka our studio lighting. They really help brighten everything up!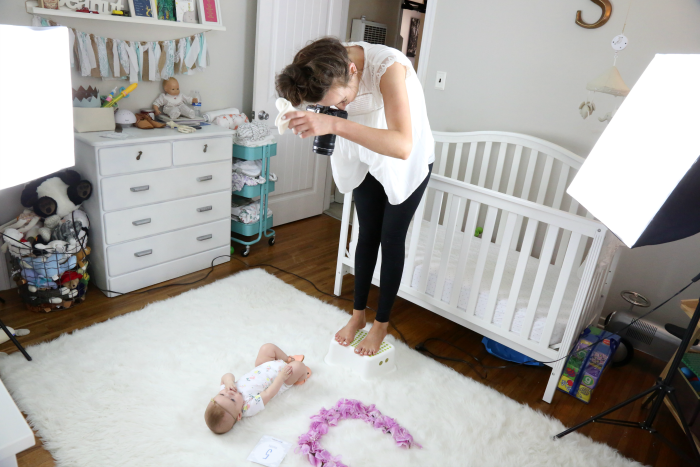 STEP FOUR. Get up high.
To capture your baby in the photo and frame her perfectly, put her on a soft rug or blanket on the floor and place yourself up high- I have this little step stool that we got from Ikea (it's what we use for Sam in the bathroom to wash his hands/brush his teeth!) and it works perfectly. Position yourself close and right above the baby.
STEP FIVE. Be silly!
I get a favorite toy of the moment, or something that makes noise like her little teether that squeaks, and shake it around to get her to look at me. This also usually gets smiles from her. If that doesn't work, I'll get reinforcements (aka my hubby) to blow some bubbles! Another surefire way to make her smile? Lots of high-pitched baby talk! Those giggles will come in no time.
STEP SIX. Click click click!
Go crazy! Get that camera ready and just start clicking away! I promise, you'll end up with more adorable photos than you'll know what to do with, and the problem will be choosing only one. ;)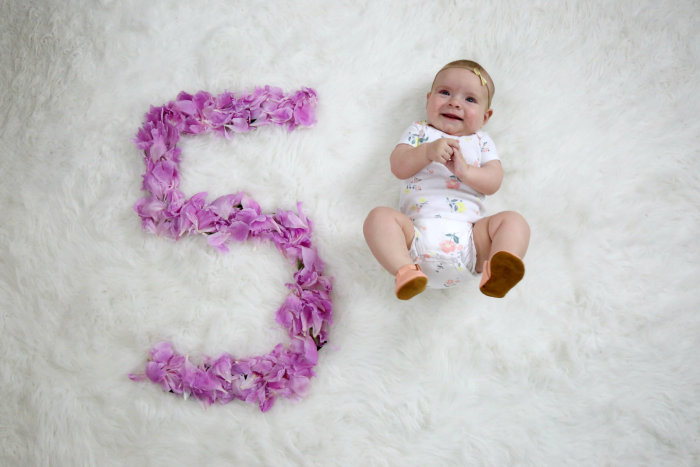 Clearly, an important part of these photos is what she wears. We absolutely love Carter's and regularly purchase their clothing for both Sam and Sophie. She is actually wearing a floral bodysuit from the new Little Baby Basics line, and how cute is it, right? The pieces are all so soft and adorable. Love them!
ANNNND AND AND, a GIVEAWAY!
We've teamed up with Carter's to give away a $100 gift card!
To enter, just leave a comment answering this question: What's your favorite baby milestone?
xo
p.s. Use code LBB2016 for 20% off $40+ through 7/4 or print below! Find a store here.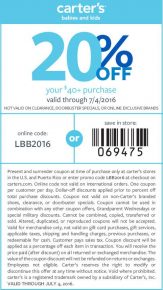 Read More on Katie Did What