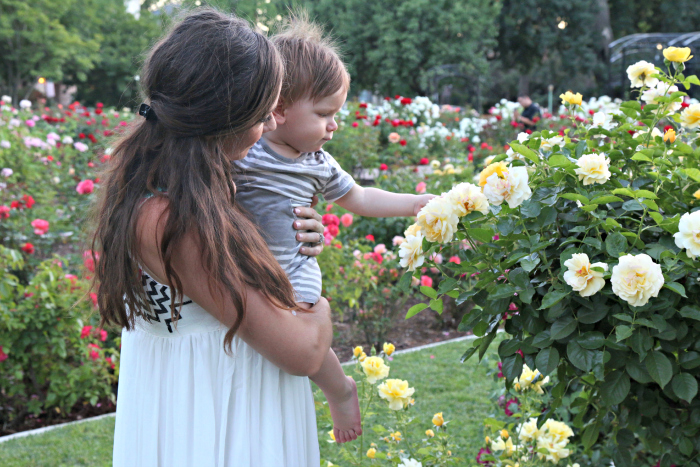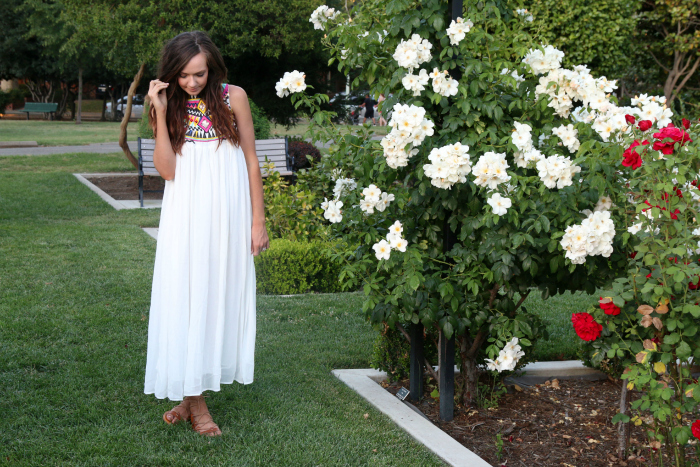 dress: c/o sheinside // sandals: american eagle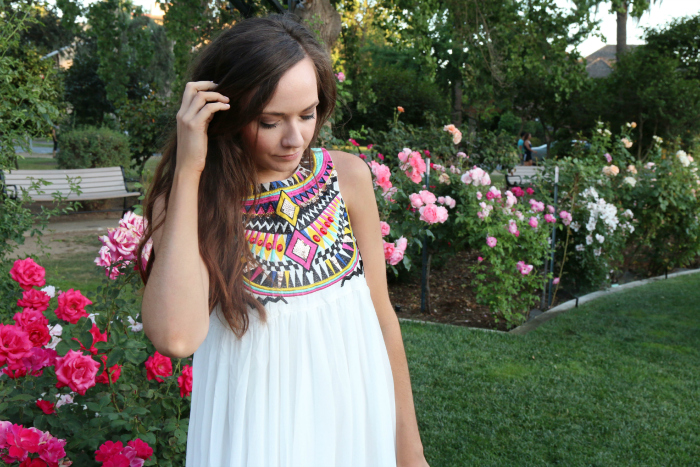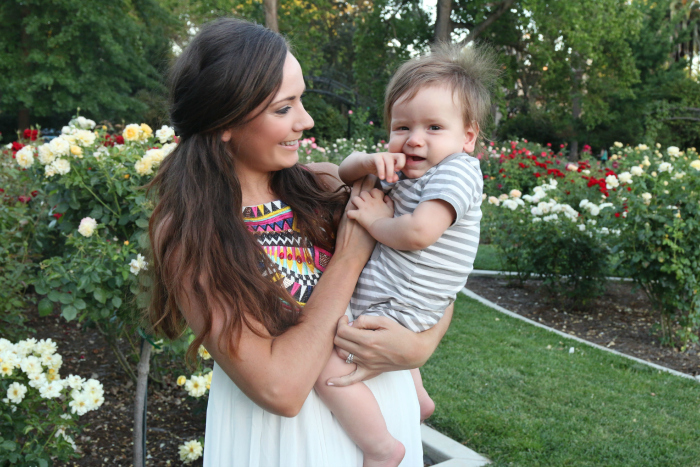 THIS DRESS. I feel like a princess in this dress, guys. It's so free-flowing and soft and prettyyyyy and I could wear it every day if it was socially acceptable and whatnot. But I'm guessing it's not, so I won't. But seriously, the fact that it's under $30 is pretty great, too. And it is a solid, great quality dress, which was surprising to me!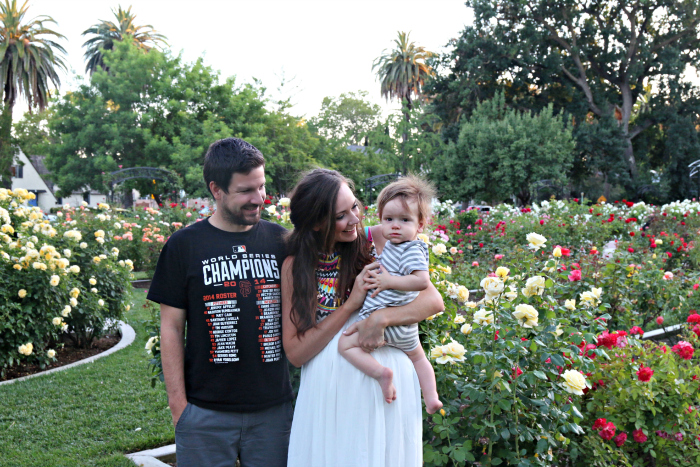 We headed to the rose garden last night, since the weather had finally cooled down (it had gotten to 100 during the day- ugh!) and we just meandered through the rows and rows of roses (say that ten times fast!) and Sam was in awe, it was adorable. He actually kept reaching for them, and after pulling most of the petals off of a few, we decided it was better that he just look and not touch. ;) Thankfully he was just as happy with that. I do so love that boy's curiosity, though, and watching him experience new things each day reminds me to appreciate all of the little things in life.
I love lazy summer evenings like this, where we have no plans and just kind of slowly and happily enjoy the world around us. I'm noting that we need to do this more often. It's kind of the best thing ever.
What's your favorite no-plans activity?
xo
Read More on Katie Did What