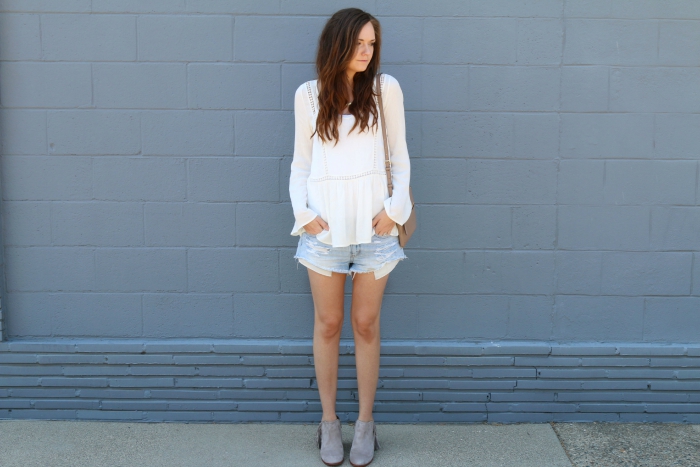 top: c/o pink blush // shorts: ae via thredup (get free $10 on first sign-up through this link!) // booties: nordstrom // purse: kate spade
So let me introduce you to a few of my new favorite pieces in my wardrobe. First, we have this beautiful boho top from Pink Blush. Guys, I wore this top three times this week alone. Yeah. Try not to judge me too hard, okay? It's just so flowy and pretty and goes with everything and it's perfect for wearing over a swimsuit but also wearing to go shopping and out to brunch, and also also for chasing a toddler around. I know, because I wore it to all of these occasions. And I'm not sorry. Plus, BONUS, it's perrrrrfect for my growing bump. Love that.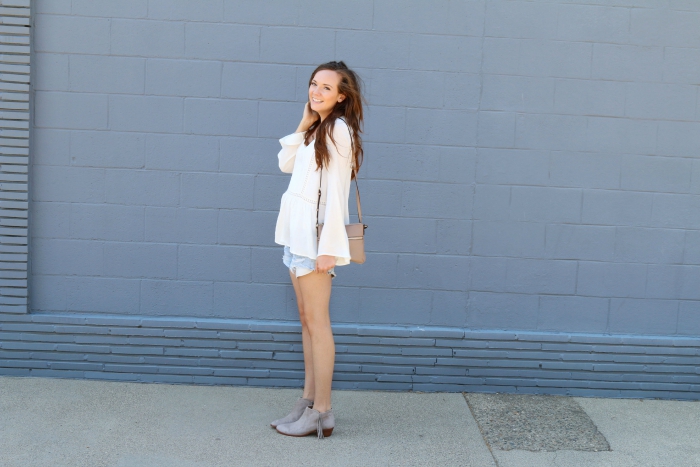 Second, THESE BOOTS. Yes, THEE boots that everyone is talking about, and for good reason. I scored them from the Nordstrom Anniversary Sale (see all my picks here), and you still can, too! Hurry, before the price goes back up! I'm calling it now: these are a must-have for fall. But the thing is, they're also perfect for summer. And I guarantee I'll be wearing them all year long. The fringe makes them something special, too. And the color (Putty) is perfection. If you're wondering, they run true to size, and are super comfortable.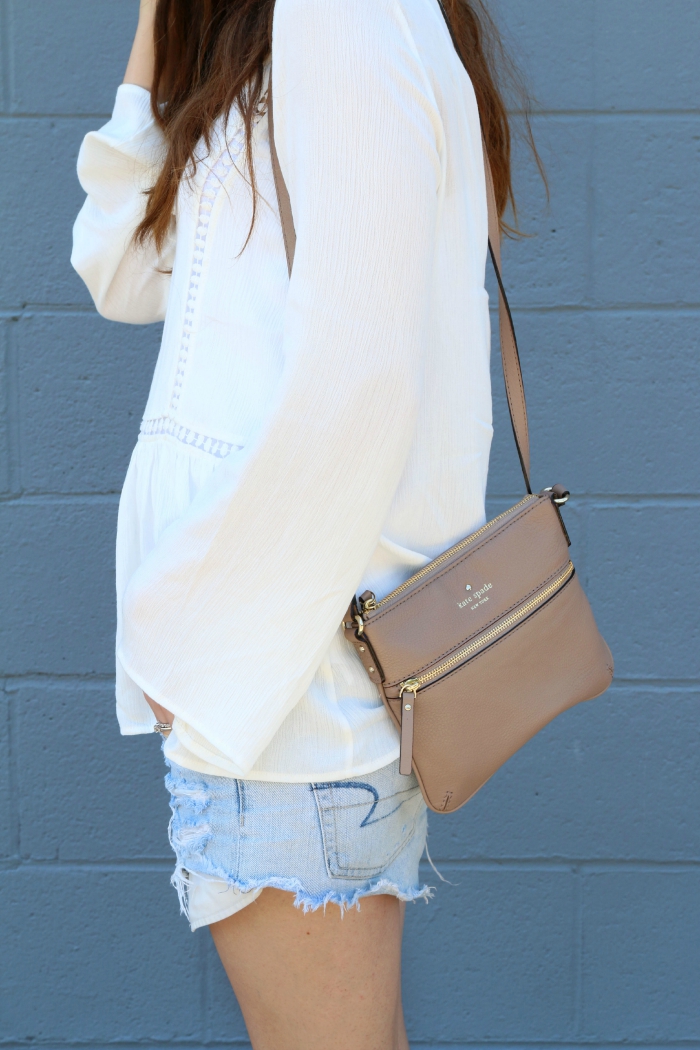 Lastly, This PURSE. Soooooo, I have a declaration to make: I have the sweetest husband ever. He surprised me with this gorgeous Kate Spade purse. And you want to know his reason? "Because it's July." So, happy Christmas in July to meeeeee! I'm in love. It's a nice break from the super-duper-heavy-duty-big-ass diaper bag that I'm used to lugging around. I love that I can wear it cross-body too. And the color is the perfect neutral. And Zack completely picked it out, all by himself, with absolutely no say from me. This man. He is GOOD.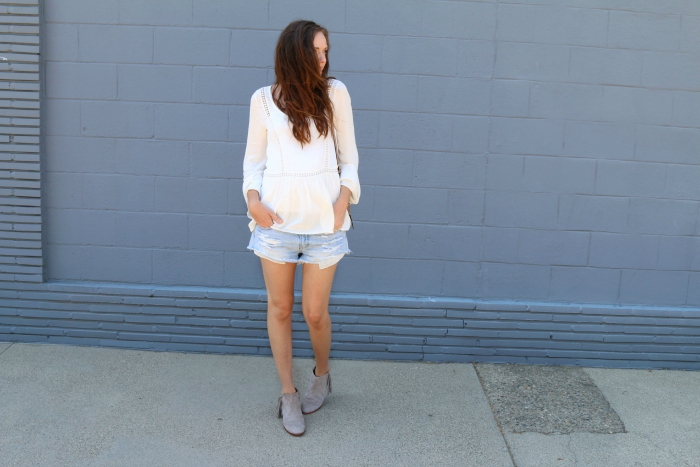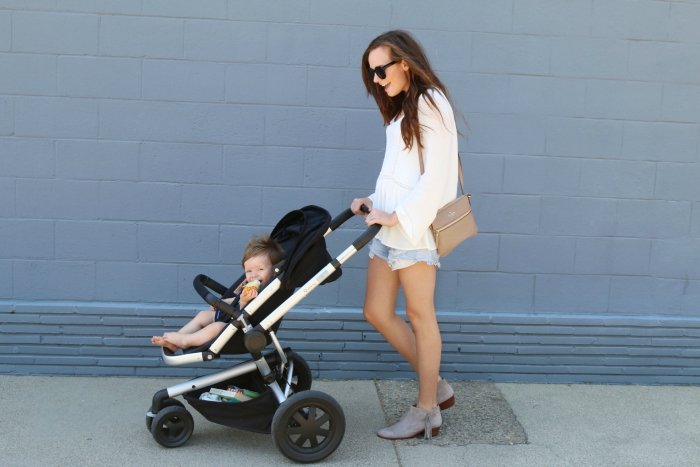 stroller: c/o quinny
You didn't think we'd go a whole post without a little cameo from Sam the man, did you?! ;) Of course not. I wouldn't do that to you.
What are your current wardrobe favorites?
Favorite purse?
xo
Read More on Katie Did What