Okay, okayyyyy so like I said in yesterday's post, today I am hopping on the bandwagon of every single blogger ever, and sharing my picks from the Nordstrom Anniversary Sale.
One important thing to get out of the way before we move forward: it is Nordstrom. Not Nordstrom's. This is important, I feel.
Okay. Let's get into my picks…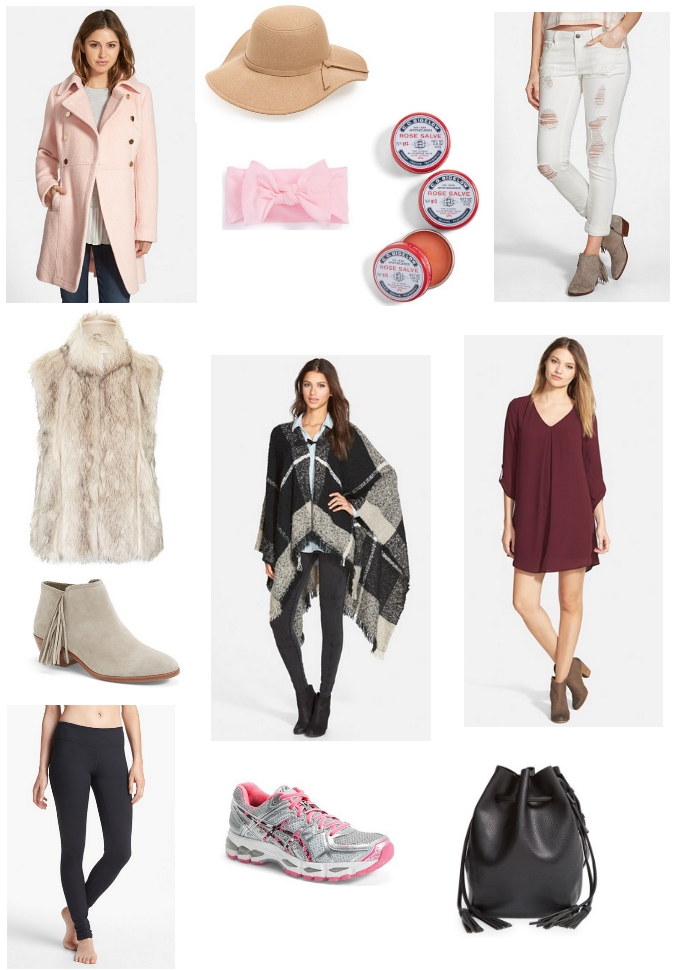 1. coat
2. floppy hat
3. baby headband
4. rose salve
5. white jeans
6. fur vest
7. fringe booties
8. poncho
9. shift dress
10. workout leggings
11. asics
12. bucket bag
Are you shopping the sale? Or have you already? What'd you get? What do you have your eye on?
xo