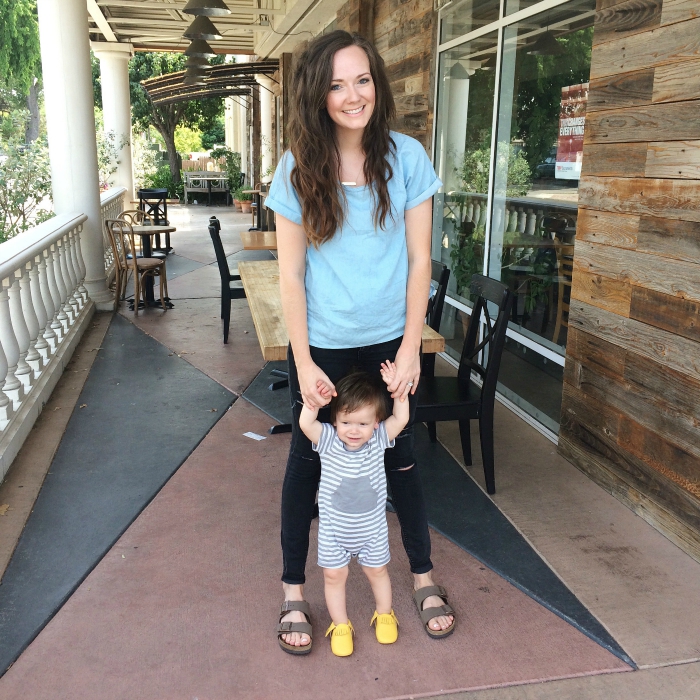 top: c/o shein // jeans: american eagle // sandals: birks // sam's romper: gap via thredup // sam's moccasins: c/o sweet n swag
…And I'm not talking about snapchat. Although there were a lot of those, too! Follow me? Username: katiedid_what.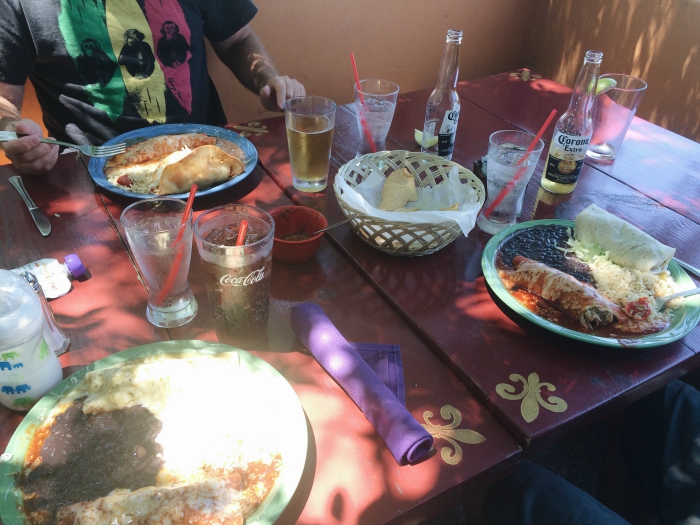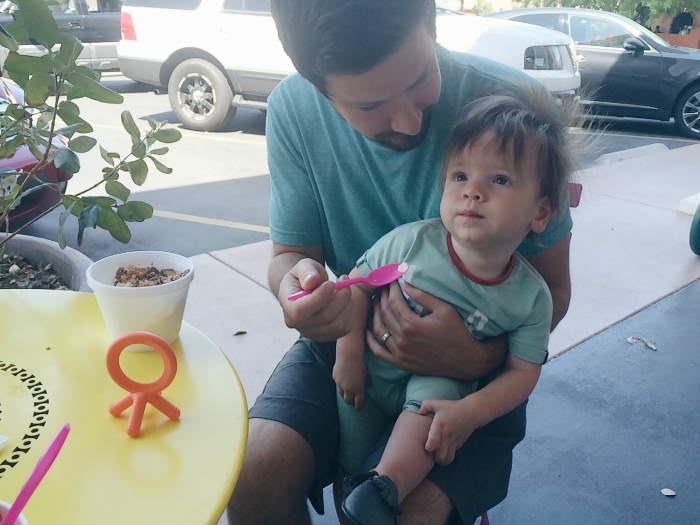 We celebrated Zack's birthday (which was July 9!) with Mexican al fresco and fro yo with my daddio. It was the perfect day, and I think Zack enjoyed it. I also happened to get him the new Call of Duty game because he is forever 16 ;) and he was pretty excited about it. He's the cutest.
K now it's time for photos from the weekend, because it's Monday and that's the order of business on a Monday, usually. This weekend was a fun one, with Girl's Night on Friday, pool day on Saturday and family grocery shopping on Sunday. We slept in, we ate a lot of good food and I got to spend some quality time with my girlfriends. All make up for a good time! Now on to the pictures!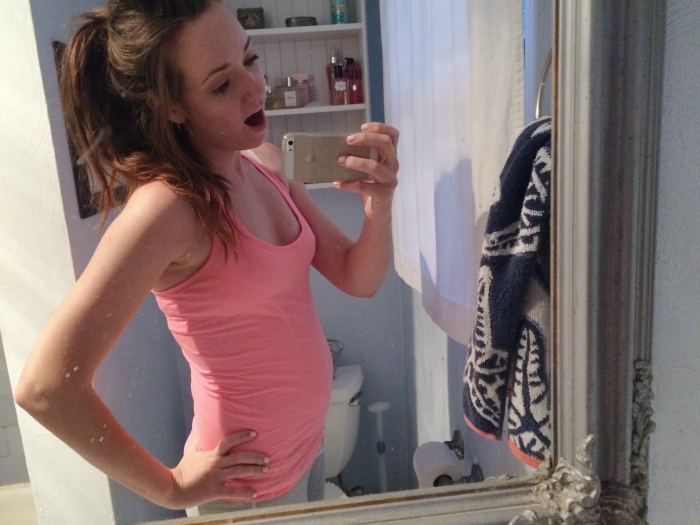 My little bump! I'm popping a lottttt sooner this time around (lol at me thinking I bumped here…), but that's what I've heard happens. I'm officially 14 weeks pregnant, and I can honestly hardly belive it! That seriously flew by. I think I'm going to be a broken record this pregnancy, too. With all my time and energy (what I have) spent on Sam, I definitely have to stop myself some times and focus on this little life I'm creating, too. It's a balance, for sure.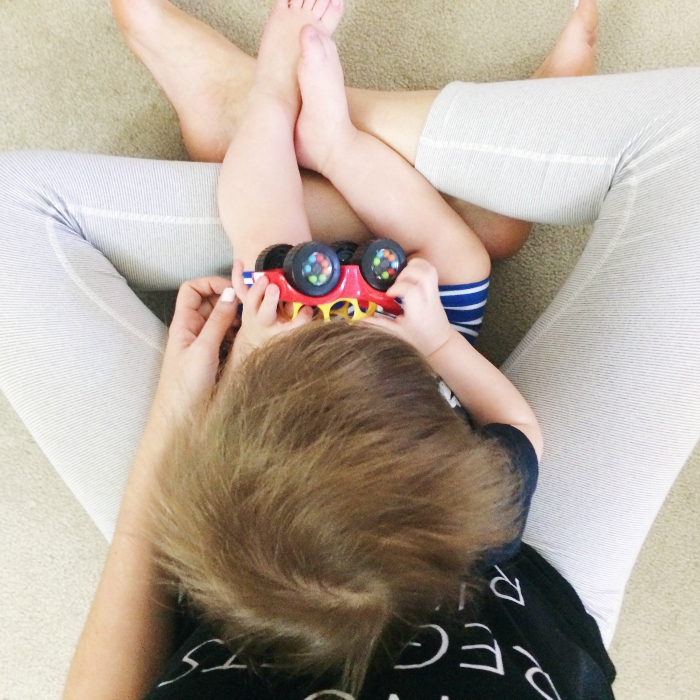 I've been getting a liiiiittle bit more energy back and also I haven't felt as sick (still get nausea every morning- my trick morning sickness is to eat a few crackers before even letting my head leave the pillow- seems to help!) so I'm FINALLY getting back into a workout routine! Ahh, I can't even begin to tell you how good it feels. I feel more normal- more like myself- and it feels pretty awesome. Plus, I know that working out is good not only for my own sanity and health, but for the health of this little babe I'm growing. SO. I'm trying. I did really well this past week, getting a good workout in almost every day. Baby steps, guys!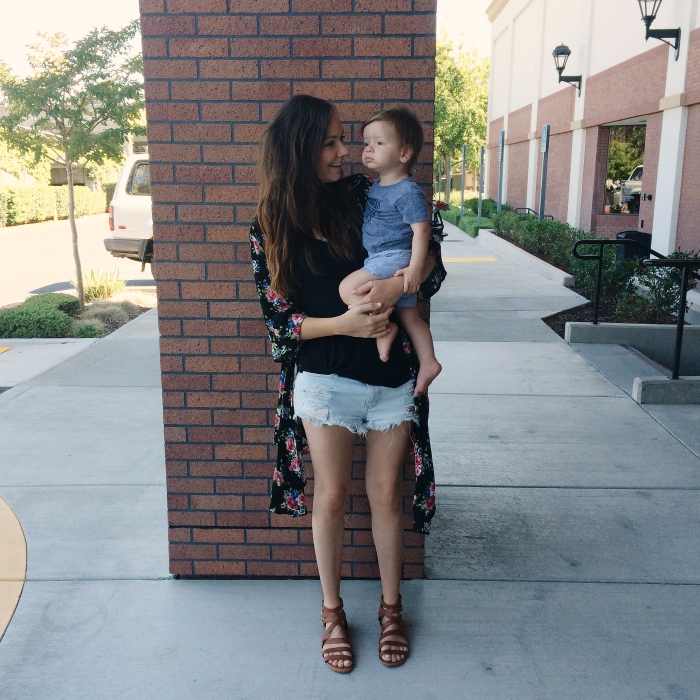 Sam had his 15 month well baby appointment last week. He is absolutely perfect. 23 lbs, 30 inches. And he was so sweet with his doctor. Plus, it was only one shot! And he handled it like pro. Such a tough guy!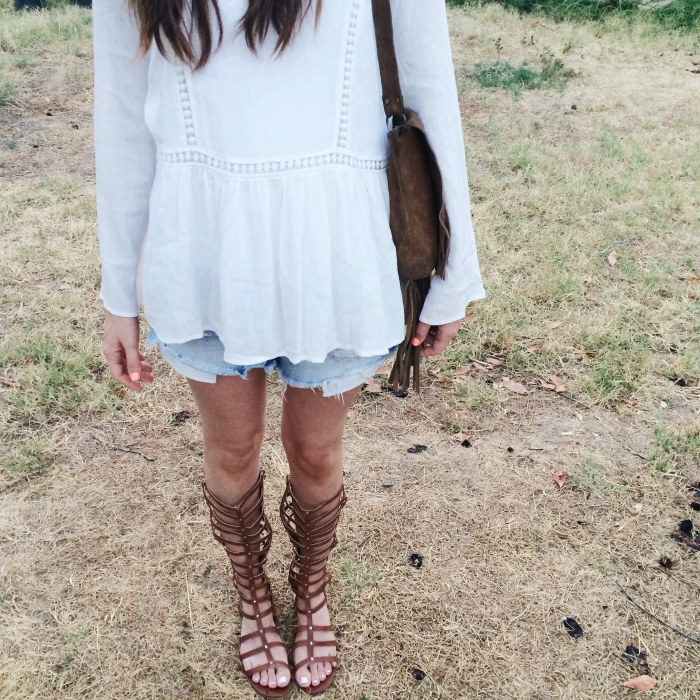 top: c/o pink blush // shorts: ae via thredup // purse: vintage- was my mom's in high school // sandals: c/o boohoo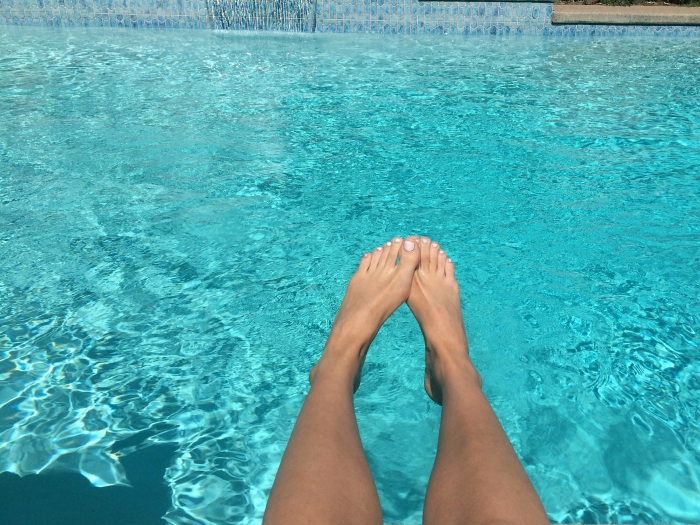 A pool party on Saturday was just what the doctor ordered. Just my girlfriends and me, chilling by the pool and eating delicious homemade artichoke dip and salsa (OMGGGGGG SO GOOD) and playing intense rounds of "Heart and Soul"- what my friend calls the game where you hit a ball in the air and try not to let it hit the water. It got REALLY intense. And my neck is sore from looking up so much. Ha! But it was a killer core workout and crazy cardio. I recommend it for your non-chill pool days. ;)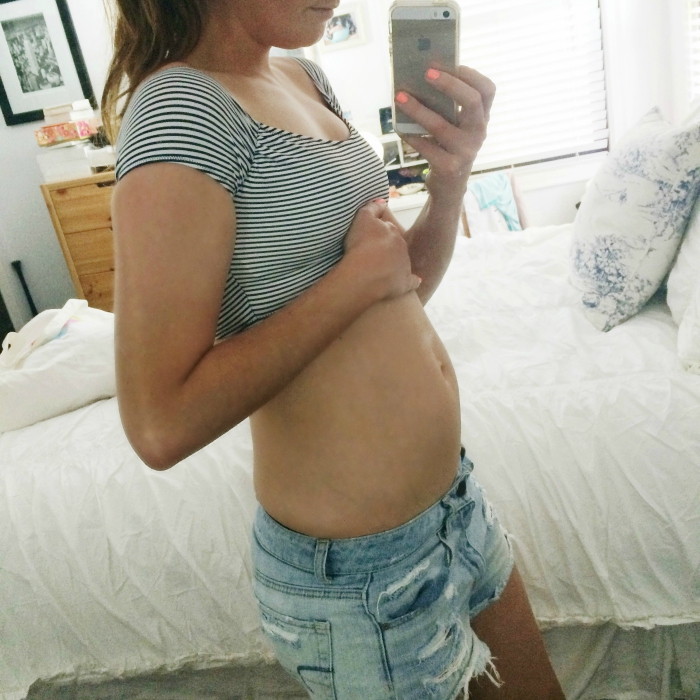 I brought my bump to the pool, too. Scored this adorbs top from Victoria's Secret for $20!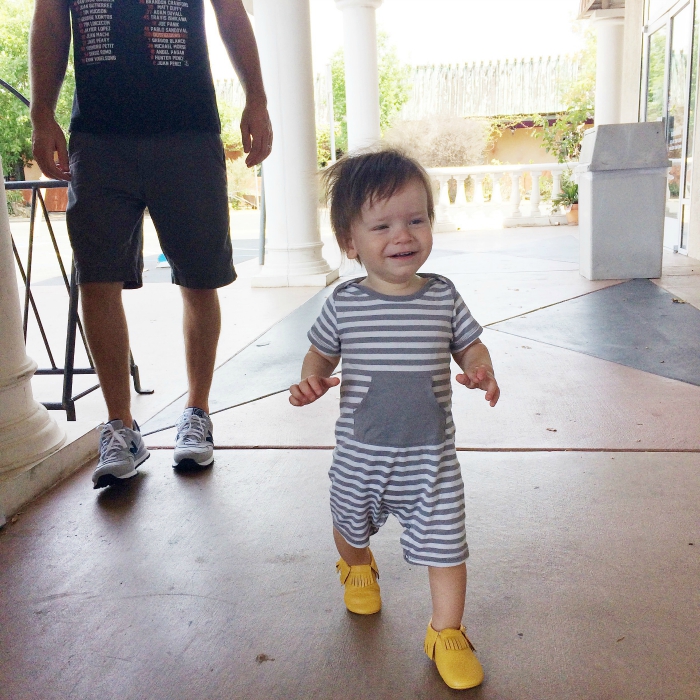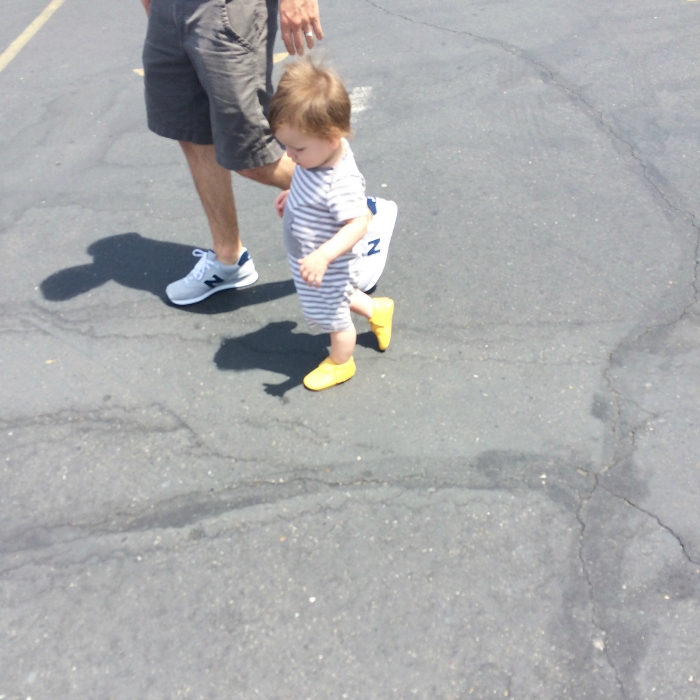 I hope your weekend was full of good things, too! Here's to a great week!
xo