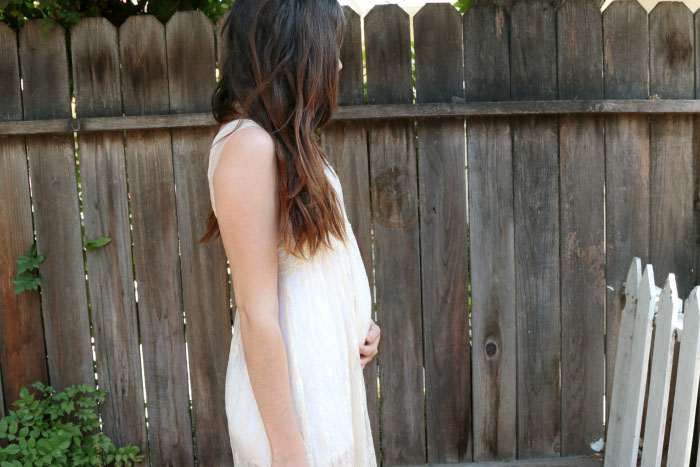 dress: free people
Wait, what? We're already halfway there?! I can't believe it! I've been pregnant for the second time for a whole 20 weeks already, and it still feels so unreal at times! But then, very real at the same time. ;) A few things at 20 weeks…
I am out of breath all. the. time. It's kind of pathetic, actually.
This bump is still fluctuating quite a bit! It's definitely more out there than my first time around, but holy smokes, some days I swear I look full-term and other days I'm teeny tiny!
This baby is a MOVER! So much turning and moving. The ultrasound tech commented on that, as well as my doctor, and of course I can vouch for it too. ;) Still very gentle kicks (too gentle for Zack to feel yet) but I get little reminders of his/her existness throughout the day. It's the best.
We're going in for a follow-up ultrasound, as they couldn't get a clear shot of the stomach at the fetal assessment. My doctor said she's not at all worried, and the baby was moving a LOT so it's pretty clear why they couldn't see it, but nonetheless, prayers are much appreciated! It is impossible for me to not worry, or at least keep thinking about it, until it is OVER. I keep reminding myself, "Don't worry about anything, instead pray about everything." AMEN.
Baby, I am so excited to meet you and hold you in my arms! Keep thriving, little one. We love you so.
xo
p.s. 20 weeks with Sam!
Read More on Katie Did What