Thank you American Eagle Outfitters for sponsoring this post. While this was a sponsored opportunity from American Eagle Outfitters, all content and opinions expressed here are my own.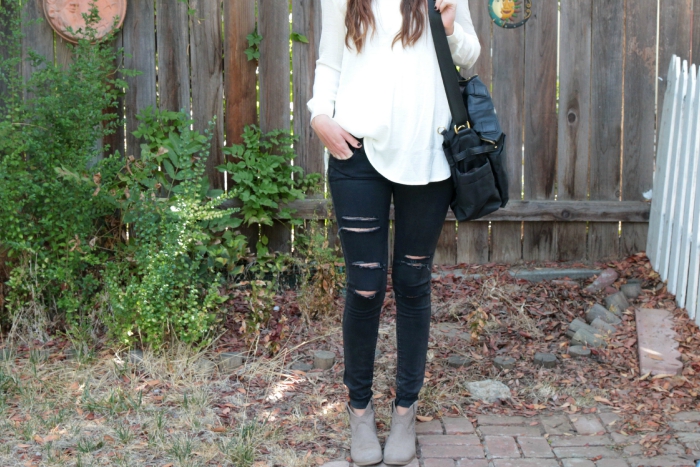 jeans: aeo // top: mng mango by jcp // bag: skiphop // booties: target
Well, it's Back to School time, guys. My husband is a teacher, so this is actually prevalent for us once again. Back to school is usually a dreaded time, BUT, I for one am all for it solely for the fashion aspect! Now, I'm not the one going back to school (even though I'm one of those freaks who LOVED school), but it doesn't mean I can't dream of fall fashion, right? One of the best parts of school is planning my outfits the night before, anyway. ;) SO. With this being said, a huge fashion focus for fall is, of course, jeans. And my favorite jeans, that I always go back to, happen to come from American Eagle Outfitters. And guess what? They are affordable! They fit great! They come in all sorts of inseams and styles and washes. And they've just been my favorite since high school. Why mess with a good thing, right?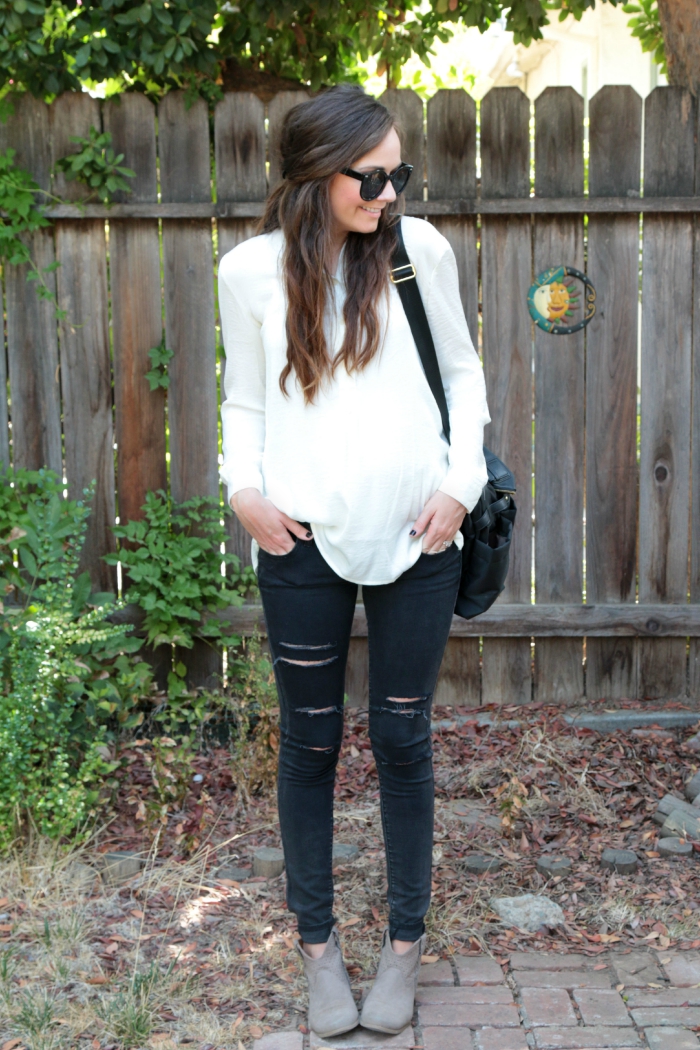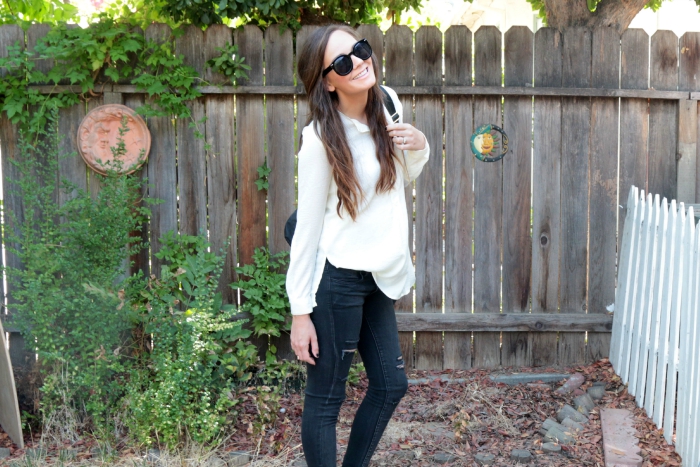 So today I thought it'd be fun to share a Back-to-School-inspired outfit, with my beloved ripped black skinnies from American Eagle. What I love most about them is how stretchy they are. I mean, they still fit and I'm only expanding here. ;) But of course, the old hair tie trick is working great too, for this baby bump of mine! And if you couldn't tell, my favorite trend- always- for fall is NEUTRALS. I love that you can mix and match so easily, and that everything goes with everything. If all else fails, reach for the blacks, whites and greys, is my motto.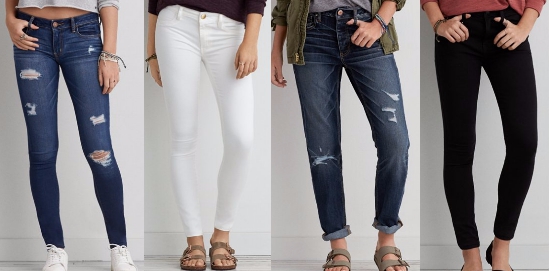 1 // 2 // 3 // 4
I have longggg legs, so I appreciate that AEO has long inseams to accommodate them. ;) The jeggings are my absolute favorite fit because they are super stretchy (I'm literally still fitting into them and I'm halfway through my pregnancy!) and make your legs/butt look great. They are slimming and oh so comfortable. I really can't say enough about them. They're pretty much the only jeans I buy, simply because I know they will always fit amazing. AND. THE PRICE. It cannot be beat. So affordable, and right now they're even buy one get one 50% off! SCORE. For fall, I'm eying the dark destroyed jeggings, white jeggings and some boyish tomgirl jeans. And for you non-preggos, the high-rise jeggings are a MUST.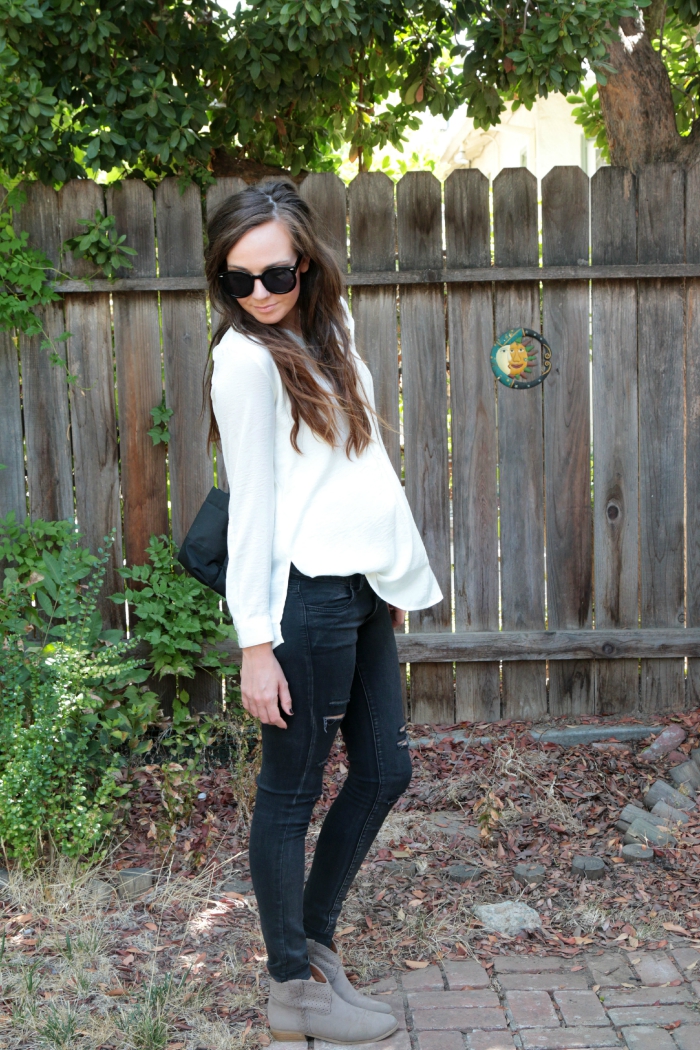 Oh, guys. I can't even tell you how excited I am for fall fashion. Too bad it's literally been in the 100's this week. Some day… Some day. ;)
What's your favorite "back to school" look?
xo