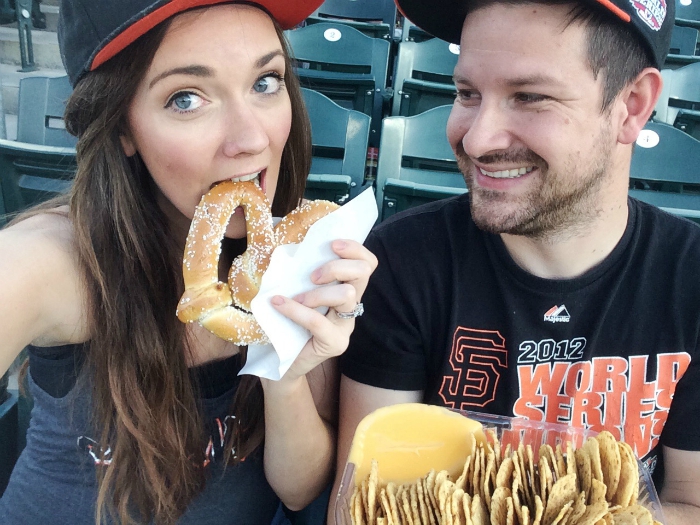 Zack and I went on a fun little date night last night to the local baseball team's game! It's not very often that we get date nights, so we totally take advantage of them when we do. :) We got a bunch of totally unhealthy but delicious food, sat RIGHT on the first base line and literally laughed until we cried. I love that man of mine!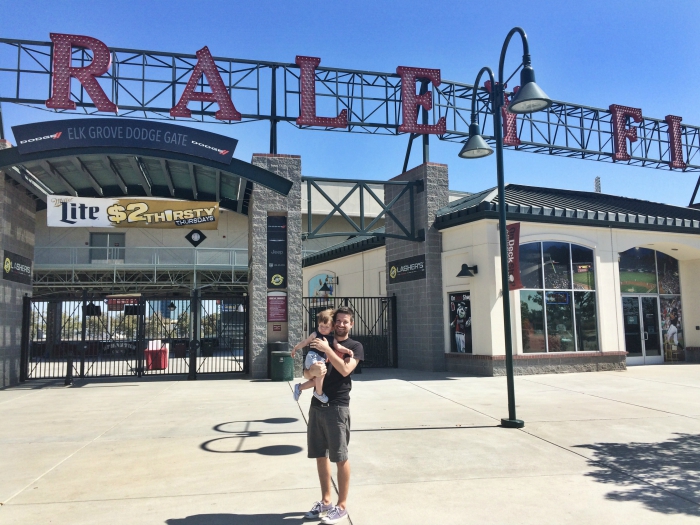 Zack and Sam the morning of the game. Zack got tickets from his parents for his birthday, so we went early that morning to redeem them and then his parents watched Sam while we went to the game. Love them!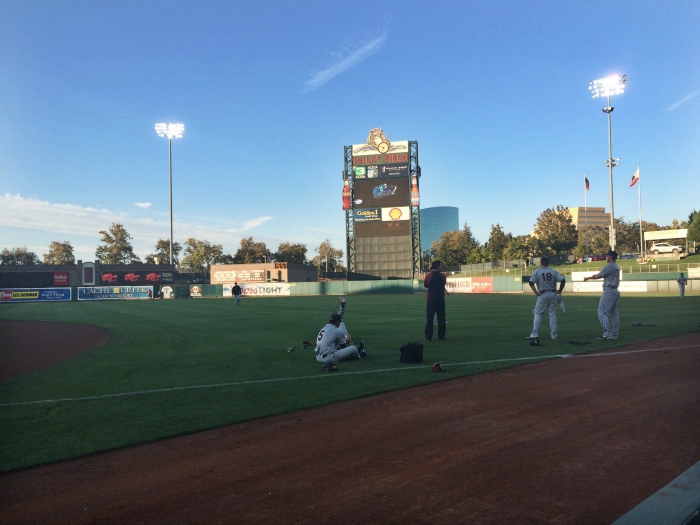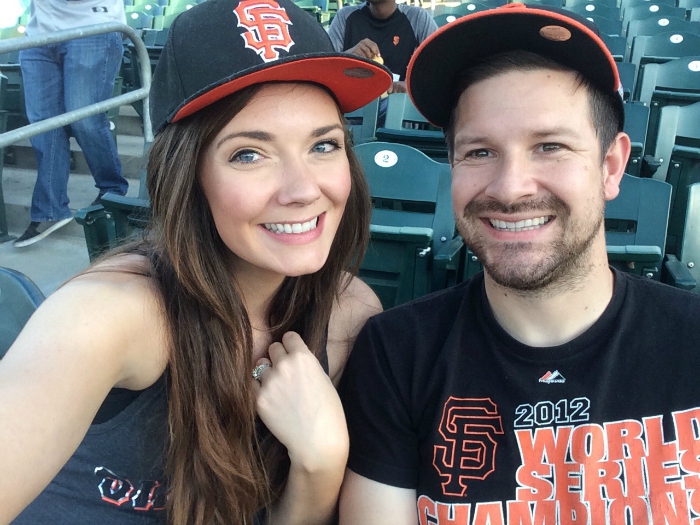 Annnnd our team lost. 9-5. But it was so much fun, we didn't even care. Plus, we ate hella good food and the weather was perf-fect. Like, allllmost making me excited for fall weather, perfect. ALMOST.
xo