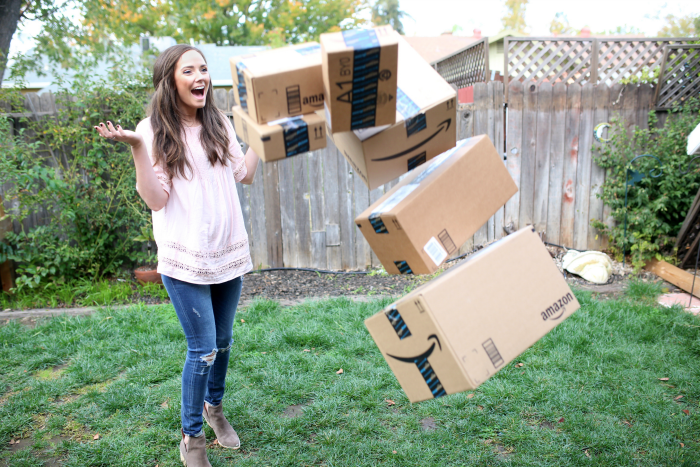 Hey friends! Prime Day is officially HERE! And clearly, I'm sharing all of the best deals with you all. Because I love a good deal, and when I find a BUNCH of them, I have to share with my friends!!! It's only right. SO. Here are some of the best deals… More to come! Happy shopping!!!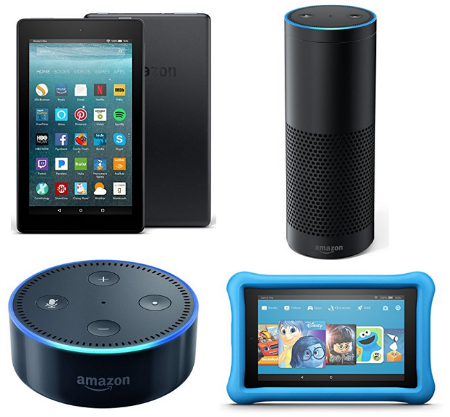 Kindle Fire $29.99 – A brand new, high-quality tablet for under $30! Never thought we'd be here!
Kindle Fire Kids Edition $69.99 – You break it, they replace it!
Amazon Echo $89.99 – We LOVE our Echo! It's like a 3rd set of hands around here! We use it to play music for ourselves and for the kids, to set timers, add to our to-do list and more! All hands free, which is HUGE!
Echo Dot $34.99 – Like the Echo, but smaller and with a lower-quality speaker. Still the same hands-free functionality though!
Instant Pot $89.99 – People swear by these and the reviews are amazing. Apparently it makes cooking easier, so I'm all for that! ;)
SO MANY CUTE SHOES!!!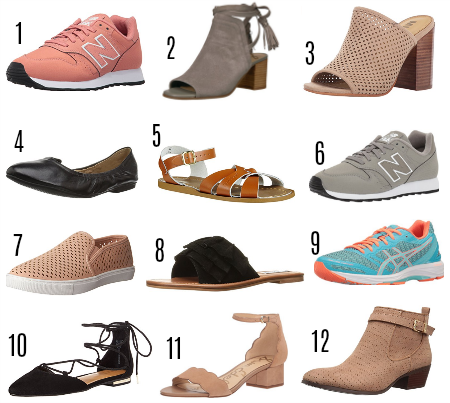 1. Pink New Balance sneakers $52.47 (cutest pink color!)
2. Sam Edelman block heels $91 – Also come in tan and black! LOVE these!
3. Tan Mules $48.30 – Obsessed with these.
4. Classic Ballet Flats $52.50 – A closet must-have.
5. Salt Water Sandals $24.50 – Select sizes and colors are on sale for 30% off! I just orderd a pair for myself and Sophie, yay! Sizing is weird, so check the chart, but I'm a 9 in womens and got a 7 Big Kid.
6. Grey New Balance sneakers $52.47 (okay, these go with everything!)
7. Steve Madden Sneakers $42 – adorable!
8. Slide Sandals $30 – I have these and LOVE them! Size up!
9. Asics running shoes $65 – Awesome running shoes at such a good price!
10. Lace up Flats $17.50 – Adorable on-trend lace ups for under $20!
11. Heeled Sandal $70 – So cute and comes in a few different colors!
12. Sam Edelman Booties $56 – Super cute, and come in black too! Get ready for fall!
FOR THE BABIES: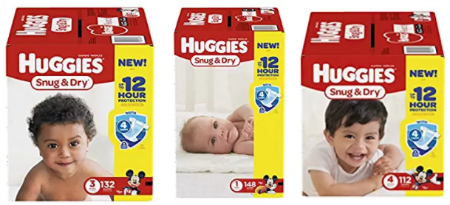 Get 30% off any of the diaper packs linked below. Most of you will also see a $2.00 off coupon that you can "clip" just below the price. Additionally, if you choose Subscribe & Save instead of a one-time purchase, you can save up to 20% more!
All of this means huge diaper packs for as low as $15-$19 if you stack all of the deals! Sizes linked below. Note: you must buy the exact sizes and quantities linked below to get the deals!
Size 2
Size 3
Size 4
Size 5
Size 6
$5 off $15 off most books with code PRIMEBOOKS17.
Be sure to follow along on Facebook for deals and alerts all day long!! :)
UPDATES:

Natives are on sale for 30% off!!! These NEVER go on sale! I get asked about these shoes ALL the time- they're our favorite for the kids. So easy to just rinse clean, and slip on and off. The BEST summer shoes! HURRY these are sure to sell out FAST!!

Select jeans including designer brands are 30% off today only! Hundreds of styles from brands like AG, Hudson, Levi's, Calvin Klein, Lucky and more! I'll try and make it as easy as I can here. Below are links to specific brands and all of their 30% of styles. Under that is a link to a list of all participating brands. Click each brand and from that link and only sale jeans will come up!
AG: http://amzn.to/2v9psqK
DL1961: http://amzn.to/2u52wfC
Hudson: http://amzn.to/2uf0FoP
NYDJ: http://amzn.to/2ueK70a
Lucky: http://amzn.to/2v98gBX
xo
Read More on Katie Did What